Craig Ferguson The King of Chat who Vanquished Personal Demons — and Enchanted his Audience
If Craig Ferguson had been just another chat show host, his legacy may not have endured. At an imposing 6ft 2 inches Craig Ferguson height never intimidated guests and from the start, the witty Scot's televised encounters with celebrities unleashed a superpower: the ability to loosen people up and allow them to be their fullest, funniest, weirdest selves.
Ferguson was one of the UK's leading comedians when he skipped the Atlantic and shot to fame in Hollywood. With a combination of stand-up, a role as prickly Nigel Wick on The Drew Carey Show and a burgeoning portfolio of writing gigs, he was well on the way. But it was his time as the host of The Late Late Show, which followed The Late Show With David Letterman, that made his name.
The presenter's slot opened up with the departure of host Craig Kilborn; Ferguson won out against four other pretenders to the throne and took over the CBS franchise in 2005. He held his place until 2014 and achieved the highest ratings that the show — which began in 1995 — had ever seen. It usually opened with a theme song written and performed by Ferguson himself, followed by a monologue or a puppet show.
The charming Scot was a master in flirtatious banter as Craig Ferguson wife can testify, and his puppets, puns and parodies brought paroxysms of laughter — but Ferguson had his serious side. He wasn't averse to addressing serious issues — including his own complicated past.
In his autobiography American On Purpose, Ferguson describes his battle with substance abuse. Not that substances were always his enemy; he claims he set out one night to commit suicide — but popped into a bar, got side-tracked, and forgot all about his grim intention. But he is under no illusions about the evil lure of alcohol. "(It) ruined me financially and morally," he wrote, "broke my heart and the hearts of too many others. Even though it did this to me and it almost killed me, and I haven't touched a drop of it in 17 years, sometimes I wonder if I could get away with drinking some now.
"I totally subscribe to the notion that alcoholism is a mental illness because thinking like that is clearly insane."
Craig Ferguson wife helped his recovery, sobriety, self-reflection and gave him the self-awareness to engage celebrity guests in an unpretentious, direct, and easy-going way. He had the gift of improvisation, and often tore up his prepared interview cards. He displayed a genuine interest in his guests as people, rather than as conduits to promote a product or an achievement.
Although the show was reliably comedic, Ferguson's emotional breadth and confidence enabled him to tackle taboo themes such as death — including that of his parents — and national tragedies. He didn't shy away from major events or politics, and his interview with South African apartheid opponent Archbishop Desmond Tutu earned a 2009 Peabody Award.
Ferguson penned two other books, a novel called Between the Bridge and the River and a retrospective entitled Riding the Elephant: A Memoir of Altercations, Humiliations, Hallucinations & Observations. He wrote and starred in three films, directing one of them, and appeared in several others. He lent his voice to animation productions as Gobber in the How to Train Your Dragon film series (2010–2019), Wol in Winnie the Pooh (2011), and Lord Macintosh in Brave (2012).
Since his 15-year stint at The Late Late Show ended in late 2014, Ferguson has continued with presenting work and stand-up comedy. Since January 2021, his main gig has been as the host of ABC's game show The Hustler where Craig Ferguson height this time helps his screen presence.
A choice Craig Ferguson quote to wrap things up and showcase his sharp sense of individuality: "If I start giving people what they like I'll turn into one of them — and I don't want to be one of them, I want to be one of me."
---
---
You may have an interest in also reading…
Africa
Growing up in Zambia, amid a failing economy where prospects were far from plentiful, Dambisa Moyo was constantly told that
Corporate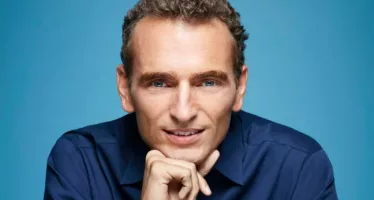 Cash-rich and determined to do good, Alexandre Mars leads the world's wealthy by example… "My money is my superpower," says
North America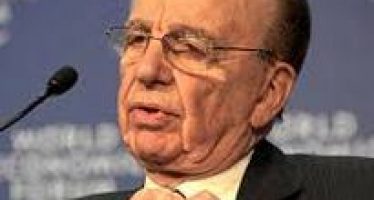 Australia is simply not big enough for Rupert Murdoch, though the country did give him his first break into publishing