Ann Low, National Defense University: Excellence in Government through User-Centric Design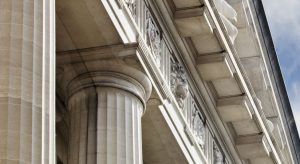 Around the world a revolution is occurring, not one of violent upheaval, but one of excellence. Estonia and New Zealand are the oft-cited exemplars of user-friendly eGovernment, but they are not alone. On every continent, government employees are waking up to the imperative of user-centric, online, good governance. Individual reformers are improving lives by improving users' experiences interacting with their governments. From investing in Vietnam, to opening a business in Oman, to applying for a permit in Washington, DC, pockets of government are changing for the better. These reformers are united by their quest for efficiency and their commitment to making every interaction with their part of government a positive experience from the user's perspective. Their stories can inspire better governance everywhere, and they combine to provide seeds for global peace and prosperity.
Documenting procedures is the first step to simplifying them. Before the implementation of Project 30 on simplifying administrative procedures in Vietnam, seven different provinces implemented the same national laws in seven different ways. However, this wasn't apparent until each province detailed its processes online.
"The application of information technology in administrative reform strongly contributes to the reform process by enhancing transparency in procedures for citizens and businesses."

– Dr Ngo Hai Phan, Vice-chairman, ACAPR,Vietnam
The seven provincial portals combined show 121 procedures, encompassing 1,438 steps and 2,085 forms and requirements. The processes are clearly described on vietnam.eregulations.org, so the provinces can harmonize and simplify them. That clarity reduces corruption and facilitates investment by showing investors what to do, when and where to do it, how much it will cost, how long it will take, and the legal justifications for the required steps.
Dr Ngo Hai Phan, Vice-chairman cum Secretary General of the Advisory Council for Administrative Procedures Reform (ACAPR), explained, "the application of information technology in administrative reform strongly contributes to the reform process by enhancing transparency in procedures for citizens and businesses." [1]
Political Will
With political will, a country can transform itself rapidly, creating and implementing world-class eGovernment in just a few years. Oman launched its eTrasformation program in 2013, and in 2016 launched InvestEasy, one of the five most user-friendly business registration websites in the world. [2]
It's all the same story: make each interaction with government clear and simple from the user's standpoint. In 2010 Guatemala created its online information portal (asisehace.gt) to document procedures on how to set up a business, but then realized the portal could be much more. Ministries collaborated to add processes for trade, tax payments, permits, police checks and other services [3] . As of August 2016, 315 procedures were documented online, encompassing 2,509 steps and 871 forms and requirements.
In 2015, 309,000 users visited the site, while in the first eight months of 2016 alone, over 230,000 users visited the site. Seven countries in Africa (Benin, Kenya, Mali, Nigeria, Rwanda, Tanzania and Uganda) will be among the first in the world to create online trade portals describing how to import and export goods, in accordance with the recommendations of the 2013 World Trade Organization (WTO) Trade Facilitation Agreement negotiated in Bali. The Director-General of the WTO estimated that the Trade Facilitation Agreement would boost global trade by $1 trillion per year by streamlining, standardizing and simplifying border processes around the world — with the majority of the benefits going to developing and least-developed countries. [4]
Communicate
A great website also needs a great communication campaign to attract users. Argentina has faced challenges in creating more efficient and responsive government services. Mayor Martin Insaurralde and his team in Lomas de Zamora (population @600,000), responded by putting processes online, simplifying them and supporting users with an online call center open 24 hours a day, seven days a week.
"We can improve infrastructure and services, generating a virtuous circle of economic growth, based on easier compliance with legal obligations."

– Minister of Economy Tharsis Salomon Lopez, El Salvador
"Providing 24/7 service sounds like it would increase costs, but putting processes online and simplifying decreased costs, so we could provide better services while generating increased municipal revenues through better compliance and economic growth. This is a giant leap for the municipal administration, after decades of bureaucracy," said Mayor Insaurralde.
Some 396,000 users visited the lomasdezamora.eregulation.org website in 2015, and the site is on track to receive over half a million unique visitors in 2016. "It is essential that citizens and businesses know what the rules are and how they can comply with them. We have invested in a massive communication campaign and assigned a team of 25 municipal employees to publishing and simplifying procedures, and attending inquiries."
An elegant website isn't enough, governments must consider the full life cycle of a process from the user's perspective. El Salvador built a single window, MiEmpresa.gob.sv, to allow simple online business registration, but informality remained a major problem, with over 60 percent of businesses noncompliant with relevant regulations.
While it was much easier to register a business, compliance with the law after registration, including tax payment, remained complex and cumbersome. El Salvador is piloting a project in Santa Ana, a municipality of 250,000, to simplify tax payments, put them online and educate users about the benefits and obligations of registering a business.
According to the Minister of Economy Tharsis Salomon Lopez, "once we implement the new process successfully in Santa Ana, we can replicate it nationally, so we grow our tax base. With those revenues we can improve infrastructure and services, generating a virtuous circle of economic growth, based on easier compliance with legal obligations. We have to consider the entire life cycle of a business, not just creation, but also operation and closure, to get the results we want: greater compliance, tax payments, and dynamic economic growth."
Washington
Develop a system that includes funds to maintain and improve online procedures. Washington, DC has had a business registrar for over 200 years and, in that time, accumulated a great complexity of legislation and regulations. According to Josef Gasimov, Deputy Corporate Registrar for the District of Columbia, "we had to step back and spend a few years documenting our processes, then working with our municipal government and the U.S. Congress, which approves the District's budget, to simplify. There was no way to achieve our goals without detailed, hard work and extensive collaboration across District agencies, and with the federal government. We also reached out to business registrars in other states to learn from their experiences. Then we wanted to be sure we kept up with changing technologies, since a good online system today will appear outdated in two or three years. We built into our fee structure funds to maintain and upgrade our services over time. As a result, and with our staff's assistance and involvement, my agency created the DC Business Center (business.dc.gov), which generates a user-specific checklist of licenses and other requirements to start over 133 types of businesses in the District. It also provides clear step-by-step processes and downloadable forms. In the near future, we aim to make the services provided by all District agencies that issue licenses, permits, or certifications, or perform inspections, transactional online through single windows. Customers will be able to scan and submit documents, receive approvals, and pay for services online. Using the online single windows will save customers' time, while their digital submissions will simplify our record keeping and improve data accuracy. Our process of continuous improvement has generated over 14,000 new business entities registered in DC during fiscal year 2016 (e.g. October 1, 2015 – September 30, 2016). The average time to register a business has fallen to less than one hour, if the customer decides to expedite her registration, and we continue to improve."
Improve from Within
All of these reformers improved their systems from within. They didn't spend their scarce resources on hiring consultants to write papers about what they should change. Rather, they hired experts to help them improve specific processes, and they sought input from, and listened to, their users. They focused on user-centric design and continually expanded improvements to their systems, one transaction at a time. This is the way forward. It is a path that is open to all governments, at all levels.
Regardless which law or regulation is being implemented, the goal is the same: make each interaction with government simple and positive. The United Nations Conference on Trade and Development (UNCTAD) has codified this approach in its Business Facilitation technical assistance program (businessfacilitation.org) and its 10 principles for administrative simplification (eSimplification).
"Ger.co takes one government procedure, business registration, and compares the user-friendliness of websites worldwide. It enables governments to explore the websites of their higher rated peers and learn best practices from them."

– Jonathan Ortmans, President, Global Entrepreneurship Network & Ger.co Partner
The Global Enterprise Registration portal (GER.co) rates the user-friendliness of business registration websites worldwide. GER.co lets governments learn to make more user-friendly websites by emulating their higher-rated peers. Reformers' stories, eSimplification, and GER.co are launching pads to accelerate simple, online governance everywhere and free up the world's time for more production, peaceful interaction, and joy. By reducing governments' inefficiencies, we increase productivity and hence economic growth and time for leisure. If you have an idea to improve a government process, tell your government. Together we can create more global prosperity through improved productivity — one process at a time.
About the Author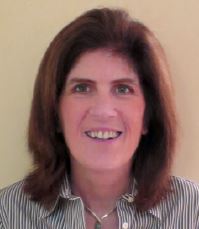 Ann Low is a Foreign Service Officer with over 20 years of experience representing the United States in multilateral fora. She is studying at the National Defense University's (NDU) Eisenhower School. NDU is the United States' premier joint professional military education institution. The Eisenhower School educates U.S. military, civilian staff, and international fellows, to lead strategic institutions and activities associated with the integrated development of national security and national defense strategies.
Disclaimer: The views expressed in this article are those of the author and are not an official policy or position of the National Defense University, the Department of Defense, or the U.S. Government.
Footnotes
[1] Opening speech by the Director General Ngo Hai Phan, Seminar on the Announcement of Vietnam's Investment Portal, (Hà Nội, June 29, 2015)
[2] www.business.gov.om/wps/portal/ecr and ger.co
[3] www.youtube.com/watch?v=xAio1C5EnR8 minute 2.12
[4] www.wto.org/english/thewto_e/dg_e/dg_e.htm, WTO Director-General: Roberto Azevêdo welcome message
---
---
You may have an interest in also reading…
c-19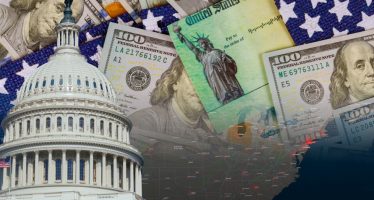 Streamlined to a skeleton, the US federal government is singularly unable to keep up with politicians eager to dole out
Sustainability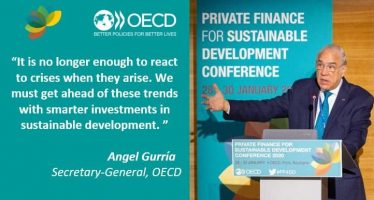 OECD Secretary-General Angel Gurría opened the third edition of the annual PF4SD Conference, highlighting the urgent need to step up
Sustainability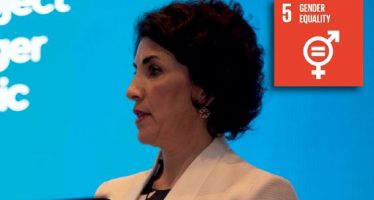 In terms of structure, female and male brains differ only marginally. But new studies on brain function — and pathology