Pioneering, Principled and Passionate Champion of UAE's Natural Heritage
Her aim is for sustainability and balance
Her Excellency Dr Shaikha Salem Al Dhaheri, the Secretary General of the Environment Agency – Abu Dhabi (EAD), has her work cut out for her.
Her Excellency is in charge of a major environmental regulator and, as a leader, she has played a defining role in establishing a clear vision for the sector to facilitate a sustainable environment and future for Abu Dhabi.
Her Excellency explained to CFI: "Although our work is primarily focused on the Emirate of Abu Dhabi, we also work with a range of international organisations and governments on critical environmental issues and programmes."
The organisation was established in 1996 by a small and dedicated team of environmental scientists. From a humble beginning, the Agency has grown to become the largest specialised environmental regulator in the Middle East.
Her Excellency holds two Master's degrees, one in Environmental Science from UAE University (UAEU) in Al Ain, and the other in Biological Conservation From Britain's University of Kent. As if that wasn't enough, she has earned a Bachelor's degree in Environmental Species, also from UAEU.
She also holds a PhD in Wildlife Conservation and Protection from the University of Aberdeen in the UK –  the first Emirati woman to do so.
Her Excellency began her career at EAD as a research assistant in the agency's Terrestrial Environment Research Centre in 2000 and went on to become  the Executive Director of the Terrestrial and Marine Biodiversity Sector in 2012, spearheading initiatives to promote a comprehensive understanding of Abu Dhabi's biodiversity and taking actions to protect it.
Her Excellency has been recognised for her innovations and solutions in the field of environmental protection and species conservation. She has overseen biodiversity programmes for the protection of threatened species and fisheries.
In addition to her role as Secretary General, Her Excellency Dr Shaikha Salem Al Dhaheri serves on several UAE committees and councils. She is a Board Member of Abu Dhabi Sewerage Services Company, Al Ain Wildlife Park and Resort, Emirates Nature-WWF, the Abu Dhabi Agriculture and Food Safety Authority, the Advanced Technology Research Council and the International Fund for Houbara Conservation. She is also member of Abu Dhabi University Board of Trustees.
Her Excellency is also an active member of many international organisations. In 2021, she was re-elected as a Regional Councillor to the International Union for the Conservation of Nature (IUCN) in Western Asia. She is also the chair of the IUCN UAE National Committee, and a member of the Advisory Board for the UN's Decade on Ecosystem Restoration.
Her Excellency Dr Shaikha Salem Al Dhaheri won the Abu Dhabi Award for Excellence in Government Performance in 2015 and the Al Dana Excellence Award in 2014.
---
You may have an interest in also reading…
Africa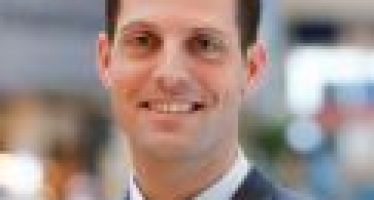 Egypt's leading international property event to Feature more than 100 Exhibitors. Cairo 24th of March 2014: This April will witness one
Africa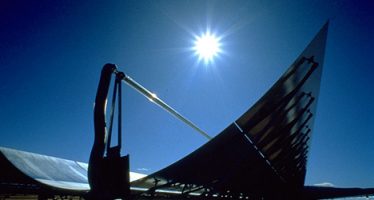 By Michael Düren Solar power from deserts can contribute significantly to a future renewable energy system. The technically accessible solar
Middle East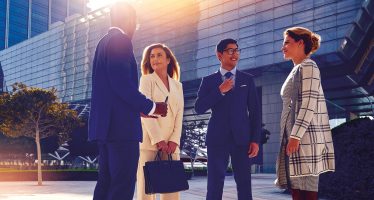 Over the past decade, Abu Dhabi has put a focus on gaining recognition for the United Arab Emirates as a