New UN Report Calls for Major Changes in Global Economic Governance, Management
Six years after the start of the global economic and financial crisis, the world economy has still not found a sustainable growth path, argues a new United Nations Conference on Trade and Development (UNCTAD) report released on September 10, 2014. 
The study, subtitled Global governance and policy space for development, suggests that "getting back to business as usual has failed to address the root causes of the crisis." The "new normal" has some worrying parallels with the conditions that initially led to the global financial crisis in 2008, namely rising inequalities and asset bubbles, said an UNCTAD statement to the press.
With expected growth of 2.5 to 3 per cent in 2014 keeping the global recovery weak, policies supporting it are not only inadequate but often inconsistent, the report argues. This means that simply relying on buoyant asset prices, trade competitiveness and declining wage shares to maintain growth cannot bring the world economy back to robust health.
Indeed, developing countries have managed to recover from the "great recession" after 2009 faster than developed countries, in part by supporting domestic demand with countercyclical policies. However, there have been limitations and the idea that emerging economies have decoupled from events in the advanced economies is no longer tenable.
"With expected growth of 2.5 to 3 per cent in 2014 keeping the global recovery weak, policies supporting it are not only inadequate but often inconsistent, the report argues."
The report also points out that growth in Japan and the United States is not expected to improve in 2014. Growth will exceed 5.5 per cent in Asian and sub-Saharan countries, but will remain subdued at around 1 per cent in North Africa and Latin America and the Caribbean. Meanwhile, transition economies are expected to further dip to around 1 per cent, from an already weak performance in 2013.
Developing countries will continue to face the challenges of a persistent instability of the international financial system. Tackling this requires macroeconomic and regulatory policies. And mirroring economic activity, international trade remains lacklustre due to weak global demands.
Breaking from this protracted period of low economic growth requires strengthening aggregate demand through real wage growth and more equal income distribution rather than new "financial bubbles."
Sluggish growth, weak employment conditions, high household indebtedness and persistently high levels of inequality are "neither new nor normal". Rather, the main problems in the post-crisis ear are insufficient aggregate demand and continuing financial instability, and that both of these issues reflect policy choice.
To offer a policy alternative, UNCTAD economists proposed a global model to consider the potential impact of a coordinated package of fiscal, monetary, industrial and trade policies described in this year's report. The model divides up the world economy into 25 countries and groups and evaluates growth patterns, trade, employment and financial performance in the public and private sectors and also allows a role for international financial flows.
The alternative scenario entails growth-enhancing fiscal policies, including public investment, income policies to support demand growth on a sustainable basis and industrial policies to promote investment. It also includes development-oriented trade agreements that would support these policies in developing countries, as well as regulation of finance and capital controls.
Making the alternative scenario a reality requires careful consideration of the policy space available to developed and developing countries alike. There will always be a "give and take" on policy space in an interdependent world economy made up of sovereign States of unequal economic and political strength, the report recognized.
At the same time, it is worth acknowledging that governance arrangements that have evolved under finance-led globalization have given too much leeway to private corporations and taken too much from the space for government action.
The global financial crisis was meant to give political motivation to correct the inequalities, but reforms have been foiled. In light of big policy challenges facing advanced and emerging economies, there is an increasing need for policy consistency and macroeconomic coherence. Source
---
---
You may have an interest in also reading…
Sustainability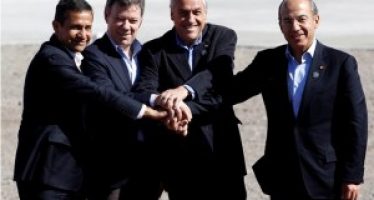 Leaders of Pacific Alliance: Ollanta Humala, President of Peru; Juan Manuel Santos, President of Colombia; Sebastián Piñera, President of Chile;
Europe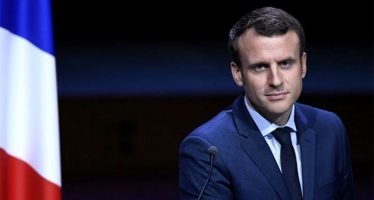 So far this year, Europe's centre ground has held firm – sort of. After Dutch populist Geert Wilders in March
Asia Pacific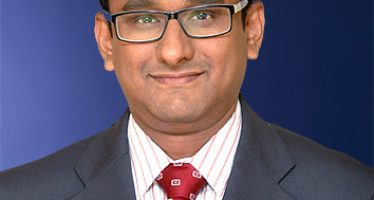 India has witnessed an excellent growth over past two decades. Indian economy has expanded at a CAGR of 6.9% during