Jenny Just: The Deck Should Be Stacked — with Tech
US entrepreneur and fintech disruptor Jenny Just believes that girls should be taught to play poker. It's a game that demonstrates strategy and risk-taking — two elements vital for business success.
Growing up as a middle child surrounded by four brothers, Just quickly learned to stand up for herself. "I was always the odd one out," she says. "I had to figure things out for myself."
She left the University of Michigan in her early 20s with a business degree and plunged straight into the old-school trading pits of the Chicago Options Exchange. There were so few women on the floor that there wasn't even a female bathroom.
"I literally didn't know what my job was on my first day," she says. "I put on my jacket and walked on to the floor. There's nothing like learning in that type of environment. You'd have to watch old movies to see what it was like then. It was people screaming and yelling. The movies get it right. It was like a crazy sporting event."
Today, according to Forbes' estimate, Just is worth a cool $1.5bn. She is recognised as a pioneer in finance and options trading, and as a champion of business-changing technology. In a career spanning more than 20 years she and husband Matt Hulsizer — who she met in that frenetic Chicago trading environment — have launched and acquired several organisations.
They have built industry-leading companies, including PEAK6 Capital Management, Apex Fintech Solutions, and OptionsHouse. They have acquired and transformed a raft of other financial businesses, building a reputation for open collaboration, creating environments where ideas are shared and pressure-tested, and fostering a culture which believes new possibilities are always right in front of you.
Jenny Just learned her craft in finance with the options traders O'Connor & Associates, but her entrepreneurial instincts drew her to explore other opportunities. She and Hulsizer developed a vision. They would embrace technology and use it to simplify processes and improve performance.
They took risks and made some mistakes in the early days. "We failed quickly and failed small," she admits. "We were a little too big for our shoes." But she quickly earned a reputation for identifying problems which others had overlooked… and for finding solutions. It was in large part thanks to using available technology in smarter ways.
Just realised that the future lay in bringing together those who understood the fundamentals of business and those who understood the tech. Today's technologies are accessible, she says, and can support faster growth than was historically possible.
Business advantage comes from understanding the tech, she believes, and those who "learn the code" will lose the fear traditionally associated with it. "It's about being able to talk the language of tech," she says. "There's a lot of low-hanging fruit. Business school kids must be given the opportunity to understand all the tech that goes along with it."
The financial sector, she says, needs to work harder to keep up. Customers' expectations are high, and businesses that lag behind the tech curve may not survive.
Jenny Just champions women in the traditionally male-dominated finance world. Her businesses are helping to pave the way for female talent in the sector, creating internships where women can learn to trade and sharpen their programming skills.
And pick up a poker skill, of course: it doesn't matter what hand you're dealt — it's how you play it.
---
You may have an interest in also reading…
Finance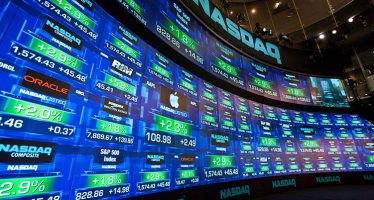 At the close of yesterday's business, the tech-heavy NASDAQ index was just about forty points shy of hitting its all-time
Technology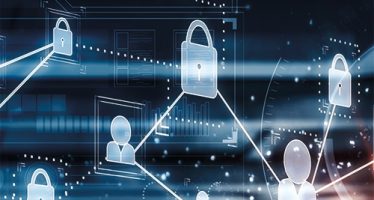 Blockchain is playing its part in the unfolding Fourth Industrial Revolution.But this key technology – that powers and sustains Bitcoin
Technology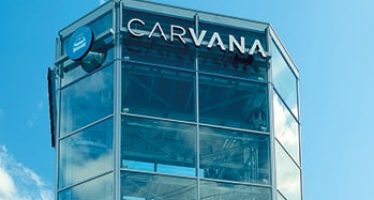 We live at a critical inflection point in history, where the convergence between our physical, digital and biological worlds are