MauBank CEO is a Lifelong Learner — with No Fear of Tough Lessons
Mauritius-based financial institution MauBank is celebrating victory in two CFI awards:
Best Digital Transformation in Banking, Mauritius

Best Growth Strategy, Mauritius
Chief executive PREMCHAND MUNGAR takes pleasure in the challenges, as well as the rewards…      
The generally unsettled economic and political situations unfolding worldwide are causing upheavals at all levels — but MauBank CEO Premchand Mungar has maintained his sang froid amidst the chaos.
And he has also found reasons to be grateful for the challenges that have presented themselves.
"The recent crises have revealed the real faces of volatility and uncertainty," he says, "and the impact they can have on businesses, including banks. Despite the challenges these conditions presented, they also packed some good — some would say hard — lessons for us.
"One of those lessons is how quickly things can change, regardless of how well they were going previously. We learned the hard way that businesses need to be kept agile and flexible, in terms of workforce, operations, and strategy."
Mungar is a banker with 40 years of experience and expertise across financial service sectors. As well as holding the chief executive role, he has been a director on the MauBank Board since 2018. He is also an Independent, non-executive board member of the Financial Services Commission (FSC) Mauritius, and the deputy chair of the Mauritius Bankers' Association (MBA).
Mungar previously worked in Nairobi with the African Trade and Development Bank (TDB) Group, a Kenya-based multilateral financial institution and the financial arm of the Common Market for eastern and southern Africa.  In 2017, he stepped aside from his 16-year TDB career positions — general counsel and senior director — but continued as senior adviser to the group after his return to Mauritius.
Premchand Mungar has been played a senior role at the Corporate Governance Development Forum spearheaded by international finance institutions. He developed a framework to integrate governing principles into investment and business operations.
As a consultant, he was involved in overseeing institutional transformation, corporate strategy, and business initiatives for the various institutions.
Mungar holds a Master's degree in Finance and Financial Law from SOAS, University of London, and an LLB from the University of Mauritius. He is a qualified attorney and has been a member of the Mauritius Law Society since 1995. He believes in ongoing education, and has attended executive education courses — including the 16th Summer School on International Financial Law organised by EuroMoney in collaboration with the University of Oxford at St Catherine's College.
Premchand Mungar was sponsored by the Japan Bank for International Co-operation to attend the 10th Autumn Course on International Finance held jointly with Waseda University in Tokyo. He has been recognised with several commendations, including the 2016 President's Excellence Award granted in recognition of his outstanding contributions to the affairs of the TDB Group.
---
You may have an interest in also reading…
Corporate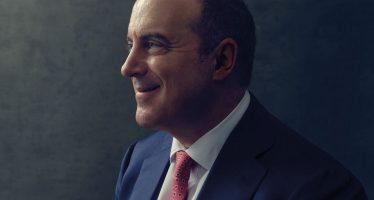 Asset management firm GoldenTree understands that — and its governance structure has been key to two decades of sustained success.
Africa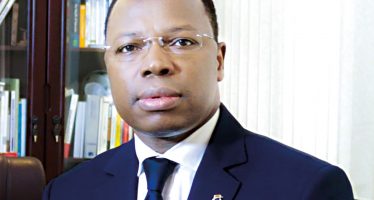 Burkina Faso-based Fidelis Finance specialises in meeting leasing, credit, factoring, surety and payment guarantee needs — especially those of West
Corporate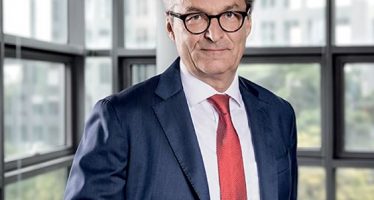 Deutsche Oppenheim Family Office AG is one of the leading Multi Family Offices in the German market. With roughly 80