Unity Willis Towers Watson: Old as the Ages, Wise as the Hills, a Global Leader with History and Scope
Unity Willis Towers Watson is a global leader in consulting, brokerage, and financial solutions.
It offers reliable and extensive services to clients on every continent except Antarctica. Unity Willis Towers Watson has been operating in Latin America for more than 50 years, with offices in the region's main markets and more than 3,000 collaborators. It administers more than two million individuals through its life and benefits insurance plans. Its operations in Central America date back over 40 years, with six regional offices, more than 500 collaborators, and some 760,000 policy holders.
Unity Willis Towers Watson's value proposal centres on providing an integral service offering consulting, brokerage, and solutions, through four key business segments. Those are Investment, Risk and Reinsurance, Corporate Risk and Brokerage, Human Capital and Benefits, and Benefits, Delivery and Administration.
The firm's unique perspective allows the identification the critical intersections between talent, assets and ideas, maximising client potential. While many companies focus exclusively on loss mitigation, Unity Willis Towers Watson demonstrates how a unified standpoint — considering people as well as risk — leads along the road to growth.
With more than 45,000 employees around the world, the company values have been honed to guarantee a responsible and professional performance. Those values define the business approach: a focus on the client, teamwork, integrity, respect, and excellence.
More than 40 years ago, the firm's executive director for Central America, Louis Ducruet, began his career in the insurance industry.
One of the greatest impacts Ducruet has had on the business has been the creation of insurance programmes designed to meet the specific needs and requirements of local and global clients.
After more than four decades which have taken him to the top of his career, Louis Ducruet has extensive knowledge and deep experience on the insurance industry and its diverse lines of business.
He has participated in the Panama Canal Risk Management Programme and has been involved in the creation of all the firm's regional client programmes. He has actively participated on various insurance industry committees, and presided on the commission that created the Captive Law of Insurance and Reinsurance of Panama.
His experience and knowledge are in demand extramurally as well. In addition to his responsibilities at Unity Willis Towers Watson, Ducruet participates in other companies and associations.
These other duties and obligations include Capital Bank, of which he is a founding partner and director. He is also director of Foresza, a factoring company, and is a partner and director of printing company Formas Eficientes and Visa and Mastercard personalisation company Fesa Card.
Ducruet is a member of APEDE (Asociación Panameña de Ejecutivos de Empresa de Panamá, or the Panamanian Association of Business Executives of Panama). He is a former director of the Ronald McDonald Foundation, a member of AMCHAM, the American Chamber of Panama, and was a founding partner and director of Capital Bank and Subsidiaries.
The Unity Willis Towers Watson Editorial Unity was established in 2008, with broad local and regional knowledge on insurance brokerage. It recently united forces with Willis Towers Watson. The partnership combines 193 years of history and enhances a presence in 140 countries.
At Unity Willis Towers Watson, human capital is considered indispensable for continued growth and assured customer service, focused on high quality and world class standards.
Its collaborators are a driving force for sustainable growth, committed to social responsibility through national development initiatives, corporate voluntary service and awareness programmes promoting healthy lifestyles.
Corporate sustainability has been central to Unity Willis Towers Watson over the years. It ensures a long-term approach based on the economic, environmental and — most of all — social pillars.
Those guidelines apply within the organisation, to the firm's collaborators, and to its clients. The aim is to improve organisations, and through them, general quality of life.
---
Tags assigned to this article:
panama
---
You may have an interest in also reading…
Corporate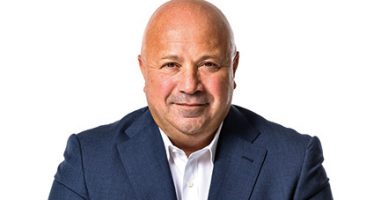 "We touch millions of people every day: their lives, their businesses. And, especially during the Covid era, it is clear
Corporate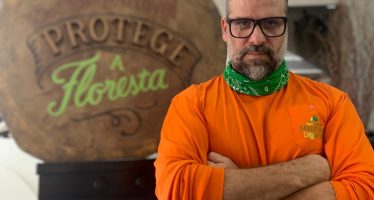 REDD projects fight logging and environmental destruction of the Earth's 'green lungs' – the amazing and irreplaceable rainforests of the
Asia Pacific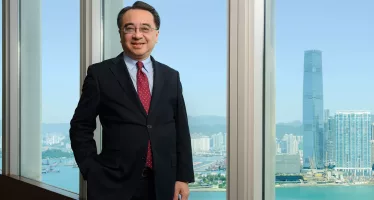 When Jacob Kam Chak-pui joined MTR Corporation in 1995, the company operated three railway lines serving the major population centres