Support, Know-how, and Care for People and Environment All Add Up to 'the EXIM Equation'
Export-Import Bank of Thailand, known to its friends as EXIM Thailand, is a state-owned specialised financial institution under the supervision of the Thai Ministry of Finance.
It was established in 1993 with the objective to promote and support national development via export, import and investment, and the provision of credit facilities, guarantees and insurance against risks.
With capital increases by the Ministry of Finance to accommodate its business operations — most recently in 2021, the first time in 12 years — EXIM Thailand has achieved self-sufficiency. It has does this through fundraising, international and domestic loans, and issuance of short- and long-term financial instruments to provide credit facilities to Thai exporters and investors.
EXIM Thailand's head office is in Bangkok, with nine nationwide branches and four overseas representative offices in Cambodia, Lao PDR, Myanmar and Vietnam. They work under Thailand guidance to serve trade investment entrepreneurs that benefit for the development of the region. The bank has provided Thai trade and investment businesses with credit and insurance facilities as well as non-financial services to promote sustainable export and investment expansion.
As a Significant Financial Interest (SFI) under the supervision of the Ministry of Finance, EXIM Thailand has incorporated the United Nations' Sustainable Development Goals (SDGs) and enhanced business management structures and systems to step up as a sustainable development bank with responsibility for the economy, society and environment. It operates a robust ESG Framework and abides by the framework of the Sustainable Banking Network (SBN). The bank has SDGs in sight as it formulates its key strategic roadmap.
The focus is on exploring trade and investment opportunities in new frontier markets for Thai entrepreneurs on a reasonable and equitable basis. It provides support for entrepreneurs throughout the EXIM supply chain with economically, socially and environmentally responsible financing. It also strengthens SMEs' competitiveness in global trade.
Amid the global shift to the New Normal, EXIM Thailand is conscient of its role in supporting sustainable transformation journeys. It has become a fully-fledged Thai Development Bank to cover a greater scope of businesses to accommodate new models.
EXIM Thailand focuses on national development: infrastructure, promoting value addition in industrial sectors, and supporting Thai businesses with the "reboot, restructure, rebalance and re-synergise" strategy.
Industries in crisis but with good prospects are targeted, aiming to help sustain and relieve impacts for business recovery, such as the service and tourism sectors hit hard by the pandemic. New industries are restructured to power Thai economic advancement in response to megatrends such as green, digital, and health (GDH), renewable energy businesses, and tech- and health-related businesses.
EXIM also provides assistance to entrepreneurs by levelling up their businesses via technology and innovation under the EXIM Biz Transformation Loan. for greater competitiveness in the world market alongside supporting eco-friendly businesses to meet the new global standards. It aims to rebalance Thai trade and investment in major markets abroad, CLMV and New Frontiers (all countries except major markets with high potential and business opportunities, such as South Asia and Africa), in parallel to its support for Thai entrepreneurs under the Regional Comprehensive Economic Partnership. EXIM Thailand is ready to empower businesses to step beyond borders with confidence through full-fledged products and services; and to collaborate with public and private entities.
With these responsible banking policy and guidelines, EXIM Thailand has relieved social and environmental problems, for example by launching the Solar Orchestra programme of renewable energy systems to reduce greenhouse gas emissions and facilitate access to clean energy, energy cost reduction, and application for carbon credit certificates to boost export competitiveness and carbon-credit trading.
EXIM Thailand stands ready to serve as SME incubator to help new exporters to shine on the global trade stage. The bank is also ready to connect SMEs with international trade circles through such financial innovation as EXIM Supply Chain Financing Solution, which would foster SMEs in the economic system. The bank has developed comprehensive financial and non-financial services exclusively for SMEs, from export knowledge fulfilment, business matching with foreign buyers, and filling capital gaps for liquidity enhancement to develop online sales channels.
That is a shortcut to approaching global buyers through a programme called EXIM Thailand Pavilion, an online world-class platform for SMEs to become online exporters.
EXIM Thailand offers financial and non-financial support to align operations and objectives with ESG expectations. Under its collaboration with alliance networks, it furnishes know-how to communities in areas or business sectors in need. This includes contributing to participation in the project which could enhance occupational sustainability.
EXIM Thailand remains steadfast as one of the key engines to strengthen the country's fundamentals and develop business, society, and the community toward sustainable growth.
---
---
You may have an interest in also reading…
Corporate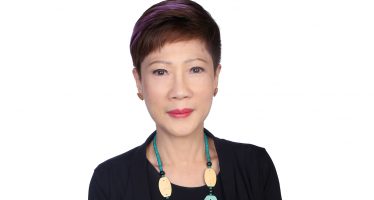 Amy Chung, chief executive officer at Singapore-based Containers Printers, has learned over the years which qualities good corporate leaders need.
Corporate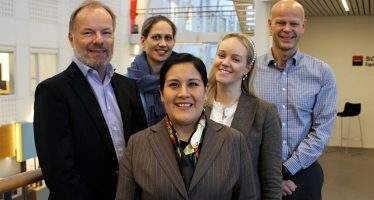 The financial sector is at the heart of an essential shift to more sustainable development, based on a more inclusive
Africa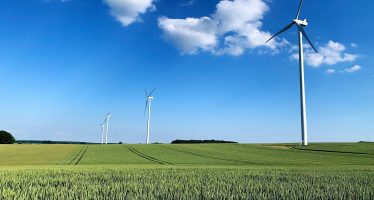 Sustainability and ethical responsibility tied to entrenched values and deep expertise in the continent. Investment and advisory firm ThirdWay Partners