Born for Business, Ready for Any Challenge: Dan Gilbert's Life has Taken Many Turns
Family's philanthropy and drive unhindered by health and legal challenges
American businessman Dan Gilbert has always had a vision to improve whatever he touches — and the courage to challenge the status quo.
Pioneer of tech-powered mortgage
Gilbert comes from a proud line of Jewish businessmen. His dad had a bar in Detroit and his grandfather a car wash. "I used to love going down to their businesses and just watching all the action. I got hooked," he said. "For me it was just the energy and the environment. Even a car wash has good energy if you just lay back and look at everything going on."
While in college he earned a real estate agent's licence, and while in law school he worked part-time at his parents' Century 21 Real Estate agency. By the age of 23, Gilbert was "hustling mortgages as a broker out of my car, running from bank to bank, begging them to approve the loans".
In 1985, he launched a brick-and-mortar mortgage company with Ron Berman, Lindsay Gross, and his younger brother Gary Gilbert. Rocket Mortgage caught several lucky breaks in its early days. In 1996, a mail-in mortgage application was introduced; it closed loans worth $35m over the next two months.
At the time, most mortgage applications required numerous in-person visits, so this was revolutionary. Gilbert recognised the power of technology to simplify the mortgage process. Rocket Mortgage, then called Quicken Loans, launched an early-adopter internet strategy in the late 1990s. It became one of the country's first online direct mortgage lenders. It's now the largest provider of FHA mortgages in the US — a distinction it has held since 2014.
Rocket has grown into a $27bn holding company that includes Rocket Mortgage, title company Amrock, home-search platform Rocket Homes, personal loans provider Rocket Loans, and call centre Rock Connections.
Today, the company is grappling with big tech changes — AI, data analytics and blockchain — and gearing up for more tech disruptions. Amid stiffer competition with the rise of start-ups like Better.com, Blend and Divvy Homes, Rocket has expanded to other markets, including auto loans, solar panels and personal finance. It just acquired Truebill, a personal financial management app.
Mortgages remain at the core of the business, which is dominant in the space. It closed $320bn in mortgage volume in 2020 and has processed more than $1tn in mortgages since it launched in 1985. It has 26,000 employees.
Dan Gilbert believes that business sustainability is rooted in better customer experiences. "We're in the get-rich-slow business."
Sports franchises
Gilbert became majority owner of the Cleveland Cavaliers basketball team in March 2005. He undertook a complete overhaul of the front office, coaching staff, player personnel and game presentation. Two years later, he bought the dormant Utah Grizzlies American hockey league franchise, moved it to Cleveland, and renamed it the Cleveland Monsters. He also purchased, relocated and rebranded an NBA G-League team now known as the Cleveland Charge.
Consistent wins from Gilbert's sports teams — particularly the Cavaliers, where LeBron James was a star player — convinced fans that Cleveland's 52-year "sports curse" had ended. But Gilbert clashed with James when he decided to leave the Cavaliers to join the Miami Heat as a free agent in 2010. James announced his decision in a TV special called The Decision. Gilbert responded with The Letter, criticising Cleveland's homegrown hero for abandoning fans and turning his announcement into a "narcissistic, self-promotional build-up".
The NBA Commissioner fined Gilbert $100,000 for his remarks. Four years later, when James opted out of his contract with Miami, the two met privately and acknowledged that mistakes had been made on both sides. James returned to Cleveland in free agency — and led the team to its first championship victory — but the wound never fully healed. In 2017 interviews, James said he felt the letter had racial overtones and was disrespectful. In 2018, he left the Cavaliers to sign with the Lakers.
Dan Gilbert in the Billionaire's Club
Dan Gilbert enjoyed a brief spell as the world's 10th-richest person in March 2021. Rocket companies' shares rose 71 percent in March, following a GameStop-like squeeze of the firm's heavily-shorted stock. Gilbert's net worth jumped almost $33bn — but the very next day his fortune plunged by $25.4bn. Despite the sharp decline, the stock ended up 30 percent higher than the previous week — and Gilbert was almost $10bn richer.
Under Gilbert's watch, Quicken Loans/Rocket Mortgage became a 16-time winner of JD Power's Highest Customer Satisfaction Award (10 in the primary mortgage origination category, six for mortgage servicing). The company also ranked in Fortune's 100 Best Companies to Work For from 2005 through 2017. In 2016, the Cleveland Cavaliers won the NBA championship and the best team award from ESPY, while the Cleveland Monsters claimed the Calder Cup.
Gilbert ranks number 63 on Bloomberg's Billionaires Index, with a net worth of $20.8bn as of August 2022. He owns 100 buildings in downtown Detroit.
Money for medical research, urban rejuvenation and community support
In September 2012, the Detroit native and his wife, Jennifer, joined The Giving Pledge, committing to giving half their wealth to philanthropic causes during their time on Earth. They sold a chunk of their Rocket Companies stock in April 2021 to support Detroit's neighbourhoods. The transaction involved 20.2 million shares of Rocket Companies' class A common stock. Following the sale, the Gilberts still had a 93 percent interest in Rocket Companies.
The Rocket Community Fund (RCF) was established in April 2021, amid a carefully orchestrated media rollout that involved exclusives to The New York Times and CBS programme This Morning. The initiative will distribute funds over a 10-year period.
The first $15m instalment went to cover low-income residents' delinquent property taxes. Bloomberg reports on a nationwide property tax debt scheme allowing municipal authorities to collect hundreds of millions of dollars in revenue beyond actual tax debts. In Wayne County, Michigan, where Detroit is located, more than 100,000 homes have been auctioned-off over the past decade. Since 2005, county officials have used the debts to back roughly $3.5bn in bond sales — securities that pay high yields to investors and are funded by penalties, fines, and foreclosure sales.
Flawed tax assessments have systematically inflated tax bills for the lowest-priced homes. Some municipalities' efforts to securitise or sell the debts have led to a broad, upward transfer of wealth rooted in unfair tax systems.
Gilbert wants to pay the property tax debts, allowing the municipalities to focus on other responsibilities. "Removing this tax burden will build a stronger foundation for Detroit families to thrive," he said, adding: "Everyone deserves to achieve the American dream of home-ownership, which includes the ability to sustainably and permanently enjoy the home you make for yourself, your family, and your loved ones."
By the end of 2021, only $40m of the promised $500m had been allocated. The $15m Detroit Tax Relief Fund has helped about 2,500 homeowners, with another 4,000 cases in progress and an on-going information campaign to encourage others to apply. The other $25m includes funding to revive Detroit's dormant historically Black college or university (HBCU), the Pensole Lewis College of Business and Design, as well as a programme called Neighbour to Neighbour, in which people go door-to-door throughout the city assessing what unaffordable home repairs residents need.
This April, the RCF committed another $10m to help Detroit contractors grow their businesses. "Development continues to exponentially increase across our city, which will catalyse economic impact, and it is critical that Detroit-based contractors are well positioned to be a part of that growth," says Laura Grannemann, vice-president of the RCF, which is investing the first $1m into programme administration and operations. "Detroit-based contractors have historically been overlooked, but the Motor City Contractor Fund will increase access to financing for local contractors, empowering them to grow their business and create more jobs for Detroiters."
Jennifer Gilbert runs the family foundation. When the Gilberts' eldest son, Nick, was diagnosed with neurofibromatosis, his parents launched a non-profit that has since raised around $40m for research into the rare genetic disorder.
Criticism of Dan Gilbert
The family has come under fire, with some saying that it has donated just a fraction of the enormous wealth acquired through tax breaks and the city's willingness to virtually give-away real estate to Gilbert for redevelopment. The billionaire entrepreneur has redeveloped so much of Motor City real estate that downtown Detroit is known as "Gilbertville".
The Detroit City Council approved a $60m tax abatement for Gilbert's Hudson's site project in July. The tax abatement plan passed 5-4 after three postponements. It will provide Bedrock — Gilbert's real estate arm — with the 10-year tax break that the company says is necessary to finish the skyscraper.
Dan Gilbert described the Hudson's site construction as "our most exciting project on the board right now". It will be the tallest building in Detroit, around 70 storeys high.
The Gilberts, unlike many megadonors, are not plastering their names on anything, other than their foundation. "None of what we do is for accolades and ego," Jennifer said. "Ultimately, if putting our name on something exponentially grows the impact, we will consider doing it. But if it's for the sake of having our name up somewhere, we're not interested in that. That's not our goal."
However, when the Gilberts sold company shares to fund their philanthropic mission, they did so just months before publicly disclosing that the company's gain-on-sale margin declined. Rocket stock dropped when the news broke, prompting investors to file lawsuits against Gilbert for insider trading. The first, filed by a Detroit pension fund and a family trust, was dropped. The second was filed this February.
Rocket and its management face a securities class action in Michigan that accuses them of concealing rising competition and other factors that caused the key financial metric to contract.
Health scare and delegating responsibilities
Dan Gilbert made an appearance at Forbes' Under-30 Summit in October 2021, where he opened up about the stroke he suffered in 2019. "It was a big shot out of nowhere," he said. "They usually are that way."
The Rocket Companies chairman uses a wheelchair and a service dog to help navigate this new phase of his life. He spends three or four hours a day working with physical therapists. In his first interview since the stroke, Gilbert told Crain's Detroit Business: "When you have a stroke, here's the problem: Everything is hard. Everything. Like you wake up, getting out of bed is hard, going to the bathroom is hard, and sitting down and eating at a table is hard. You name it. You don't get a break. You're like trapped in your own body."
Gilbert couldn't be prouder of Jennifer, who he says has come into her own in the wake of his illness. "I couldn't ask for a better sounding-board, partner, and confidante. She's especially done a remarkable job in the last couple years with the businesses and Gilbert Family Foundation — I'm going to have to take notes from her."
Jennifer was a stay-at-home mum for 15 years — a role she chose and loved — before getting more deeply involved with the family business and philanthropy. She started by contributing towards the design of the buildings, and now runs two design studios.
Dan Gilbert's son, Grant, insists that he's not preparing to take over his father's responsibilities. But he is becoming "the face" of the Gilbert family, particularly on the sports side. Early this year, he told Sports Business Journal: "In terms of staying engaged and helping impact and being involved (with the Cleveland Cavaliers), that's something I want to do for the rest of my life."
---
You may have an interest in also reading…
Europe
The rise of responsible investment (RI) as a crucial part of the financial industry has been one of the defining
Corporate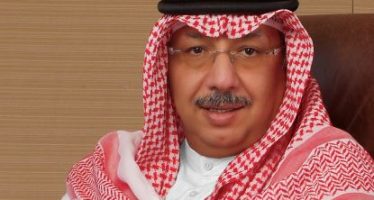 For over forty years, Kuwait International Bank (KIB) has been at the forefront of the drive towards innovation and excellence
Corporate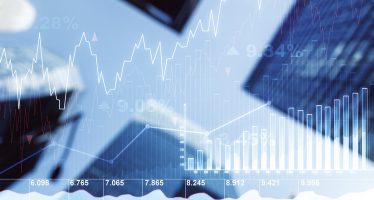 Active Capital Reinsurance, Ltd. (ACTIVE RE), domiciled in Barbados, operates with a general insurance and reinsurance license granted by the