Geidea Fuelling Growth for SMEs while Expanding Across MENA — and Beyond
Geidea is a fully licensed payment-service provider of digital banking technology, point-of-sale terminals, and business management solutions for financial institutions and SMEs.
Founded in Saudi Arabia in 2008 by entrepreneur Abdullah Faisal Al-Othman, Geidea's mission is to empower merchants of all types and sizes with the tools to start, manage, and grow their business. The company believes that the latest payment and commerce technology should be accessible, affordable, and intuitive to use.
Geidea operates under the ownership of UAE-based Gulf Capital and its founder, Abdullah Al-Othman. At the Geidea helm is group CEO Renier Lemmens.
Lemmens was appointed this year, and is mandated with the responsibility of driving Geidea's strategic regional growth, strengthening strategic partnerships in payments and financial networks, and identifying emerging business opportunities.
Lemmens also serves as the point-person for regulatory authorities and key stakeholders. He has extensive experience in the payments field, providing Geidea with unique expertise and insight in fintech innovation. He previously served as CEO of PayPal Europe, Middle East, and Africa, and was a board member of the UK digital banking app Revolut, and chairman of Divido and TransferGo.
Under his guidance, the company made significant strides in 2021 as it strategically expanded across the Middle East in North Africa. Earlier this year, Geidea became the first non-banking institution in Saudi Arabia to be granted an acquiring license. It was a major milestone for the kingdom's fintech sector, and the announcement cemented Geidea as a category-defining start-up.
In March, the company signalled its intent to transform digital payments within the SME space with the launch of Phone POS technology. The ability to transform smartphones into point-of-sale terminals empowers businesses of all sizes to gain a foothold in the online economy.
Following the launch of Phone POS, Geidea entered into strategic partnerships with global payment institutions — including Mastercard, Visa, and major Saudi player SABB Bank — to scale the technology across the MENA (Middle East and North Africa) region.
Building on its successes in the kingdom, Geidea expanded into Egypt in May and received a payments facilitator licence from the Central Bank of Egypt. It cemented partnerships with Egypt's leading entities, including the National Bank of Egypt and Banque Misr, to support the country's drive towards digital transformation — and the goal of financial inclusion for all.
Geidea has begun its expansion into the UAE, too, and has cemented a partnership with leading fintech Magnati, the payments arm of First Abu Dhabi Bank. The collaboration will offer a suite of tailored payment solutions for UAE-based companies across the banking, retail, food and beverages, wholesale, hospitality, and healthcare sectors.
Based in Riyadh, Geidea has more than 700 employees and some 100,000 merchants. It provides support to 600,000 payment terminals and ATM networks. The company is rapidly expanding with branches across the GCC, the UAE and Egypt. There are plans for further growth in 2022.
---
---
You may have an interest in also reading…
Corporate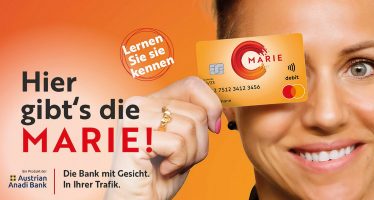 Austrian Anadi Bank is a regional Austrian bank that originated from the crisis-stricken Hypo Alpe Adria Bank. In 2013, the
u4673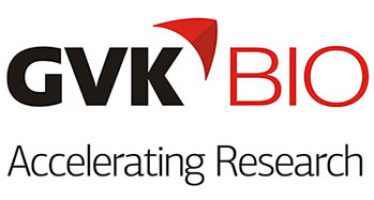 GVK Biosciences is one of the largest India-based discovery, development, and manufacturing solutions provider to the biopharma industry. Established in
Corporate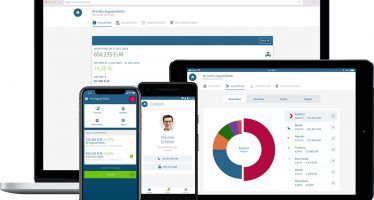 The Belgian bank specialises in private wealth management and has managed to combine what many other banks are finding impossible: