Home REIT: Home Is Where The Heart Is: Helping Vulnerable Britons Find Shelter — and a Future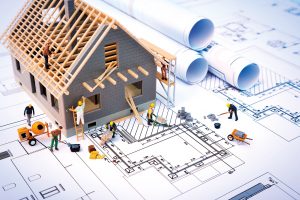 Home REIT Plc (Home) is a real estate investment trust listed on the premium segment of the UK Listing Authority.
It was admitted to trading on the main market for listed securities of the London Stock Exchange in October 2020. Since its IPO, Home has delivered over 3,400 beds across more than 620 high quality, fit-for-purpose homeless accommodation properties. Home works with local authorities, charities and housing associations to create safe, targeted and tailored new residential supply to meet a critical social need.
Home is dedicated to tackling homelessness in the UK and targets a wide range of sub-sectors, including women fleeing domestic abuse, people leaving prison, individuals suffering from mental health or drug / alcohol issues and leaving foster care.
In an effort to end the homelessness cycle, Home puts a particular focus on ensuring operators offer training and rehabilitation in its properties. The aim is to provide individuals with the skills and confidence to find long-term accommodation and reintegrate into society.
To provide security of tenure for the charities that operate the homes — as well as security of income and low cost of debt for investors — Home acquires only assets let or pre-let to reliable tenants on long leases. Those leases are typically 20 to 30 years to expiry or first break, with affordable rents that are index-linked, or feature fixed uplifts.
Government funding for each resident generally represents the full cost of care and housing. It is paid via the Department of Work and Pensions to the relevant local authority, which then passes funds directly to the company's charity association tenants.
Home is targeting 7.5 a percent plus per annum total net return. An inaugural dividend of 0.83pps has been paid, and the company is on track to deliver its 2.5pps first year dividend, in line with the objectives set out at the IPO.
The fundamentals driving the continued growth and performance of Home are:
The critical need for further accommodation due to an increasing number of homeless people and a lack of affordable, fit-for-purpose homes.
The statutory duties (Housing [Homeless Persons] Act 1977, Housing Act 1996, Homelessness Act 2002 and Homelessness Reduction Act 2017) placed on local authorities to secure accommodation for people who are unintentionally homeless and in priority need. They must also provide meaningful help to any person who is homeless, or at risk of becoming homeless, irrespective of any priority need status.
The increasing unsustainable cost borne by local authorities in providing accommodation to the homeless. The severe shortage of fit-for-purpose housing means that local authorities are often compelled to house individuals in bed and breakfast hotels and guesthouses. These are significantly more expensive than the expected cost of housing an individual in one of Home's properties, and do not provide the appropriate facilities or long-term support.
The Investment Adviser and the AIFM are wholly owned subsidiaries of Alvarium Investments Ltd. Alvarium Investments was established in 2009 and has grown to become an international multi-family office and asset manager. It manages assets worth in excess of $18bn (including $10bn of real estate assets) for families, individuals and institutions. It has more than 200 employees and 10 offices around the world.
The Investment Adviser comprises property, legal and finance professionals with experience in the real estate sector. The team has capitalised and transacted more than £1.5bn of property assets, with a focus on accessing secure, long-let and index-linked UK real estate through forward funding and built-asset structures.
The core management team of the Investment Adviser:
Jamie Beale has significant experience in public and private real estate markets, specialising in the long income, social housing and forward-funding commercial space.
Prior to joining Alvarium, he spent six years in the City of London as a real estate lawyer where he acted for leading developers and property funds on a variety of deals, from large-scale residential developments to commercial property transactions.
Beale co-founded LXI REIT, a FTSE 250-listed commercial real estate fund and a private social impact real estate fund in 2018, which has grown to become one of the largest social impact funds in Europe.
Gareth Jones has been active in various disciplines across the UK equities and fund management market for 10 years. He began his career as a chartered accountant with Ernst & Young.
Having acted as a CFO for public and private companies, Jones went into fund management in 2014, overseeing the finance function for a newly established social housing private equity fund. Prior to joining Alvarium in 2018, he was a director at Civitas Housing Advisors, investment adviser to Civitas Social Housing Plc.
Charlotte Fletcher is a qualified solicitor with responsibility for managing and implementing transactions. Prior to joining the team, Charlotte trained and practised within the commercial real estate team at Travers Smith LLP, where she advised property funds, developers and lenders on a range of matters, including commercial and residential development and forward funding, acquisitions and disposal, re-financing, and landlord and tenant work.
---
You may have an interest in also reading…
Chaiwat Kovavisarach, president and chief executive officer of Thailand's Bangchak Corporation, is a man on a mission. Under his guidance,
If, five years ago someone approached a fund manager and said: "I come from five years in the future and
Slovene Export and Development Bank is a national promotional, development and export bank, as well as an export credit agency.