Volocopter: Pioneering Air Mobility and Shaping World's Urban Skies with Electric Fleet
German start-up Volocopter pioneers sustainable air taxi and cargo solutions for urban communities.
The German urban air mobility (UAM) firm is committed to providing multidimensional mobility in megacities around the globe. It combines electric vertical takeoff and landing (eVTOL) technology with a partnership approach to create safe, sustainable, scalable, and affordable air taxi services.
The company's mission is to improve quality of life for city dwellers with a radically new form of transport. Volocopter is edging closer to the commercial launch of a seamless, fully integrated UAM system for urban skies. Full certification from the European Union Aviation Safety Agency (EASA) is imminent for all Volocopter's air taxi solutions. That milestone will result in substantial commercial opportunities — and UAM services are likely to be launched in Paris and Singapore within two years.
As the world's population grows, people increasingly flock to cities. Some come to live and work, others to pursue personal ambitions. One way or another, urban spaces labour under multiple strains: congested roads, overcrowded public transport, rising air pollution, and increasing disparity in quality of life.
Urban land is scarce, and an overhaul of existing under- and overground infrastructure is essential as megacities struggle to accommodate this persistent influx of people. By creating the dimension of verticality, Volocopter offers a safe, fully electric alternative that has the potential to take the pressure off existing travel and transport options. It addresses and embraces the trend towards sustainable mobility.
Product Line-up and UAM Ecosystem
Volocopter has created a trio of eVTOL aircraft to serve different urban missions. The two-seater VoloCity is its metropolitan air taxi, ferrying passengers over traffic-clogged streets and thoroughfares.
The VoloDrone is the VoloCity's cargo-carrying equivalent, a heavy-duty drone capable of delivering goods within cities — or to more remote destinations.
Last, but certainly not least, is the VoloConnect: a four-seater air taxi with a 100 km range, unlocking fresh possibilities for urban and suburban transport.
All Volocopter craft are designed to meet the highest standards and safety ratings demanded by the EASA, which is equivalent to the certification process facing commercial airliners. The company is determined to secure safety certification from a globally recognised regulator — Volocopter craft will be flying above densely populated cities, after all. The VoloCity and VoloDrone are expected to launch in the next two years, while the VoloConnect is set to take to the skies in 2026.
In addition to the design, Volocopter will fly and operate the aircraft, covering the entire customer journey from bookings and vertiport operations through to flights. "To offer customers an exceptional service, we have created the VoloIQ, a digital network solution that will be the backbone for ensuring safe and efficient operations," says CEO Florian Reuter. "It will connect customers, aircraft, and infrastructure. The VoloPort, the vertiport infrastructure, will cater specifically to urban settings. This holistic approach is what makes Volocopter unique — and puts it ahead of the pack."
Public Acceptance and Potential Routes
To accelerate the adoption of UAM in cities, Volocopter has gone the extra mile to be transparent about its aircraft and commercial launch aspirations. Public awareness and acceptance play a vital role in the industry's success, which is expected to become a multi-trillion-euro market by 2030.
"Since 2017, the company has conducted over 1,000 test flights with a prototype," says Reuter. "That includes public flights and local displays of full-sized VoloCity models in major cities such as Dubai, Singapore, and Paris.
"This gives people the chance to see, hear, and familiarise themselves with the concept of UAMs, and how they will operate." Test flights have been conducted in all three modes: piloted, uncrewed, and autonomous.
Volocopter has published detailed roadmaps on the reasoning behind its focus on intra-city travel, and how aircraft design is shaped by customer needs. There is full disclosure on aircraft safety, how redundancy measures are applied, and why certain metropolitan routes are best suited to UAMs. Volocopter recently announced the routes it will offer in Singapore, with cross-border flights to Malaysia and Indonesia planned.
"To gain public acceptance and map out flight plans, Volocopter must forge strong links with cities and organisations," Reuter points out. "This way, it can promote its services at local level and spread the word about the benefits UAM offers.
"There is also a need to work with public infrastructure and communication system operators to set up a physical and digital network on the ground — well in advance of commencing operations."
For Volocopter to literally take off and become commercially viable as soon as it receives EASA certification, it needs more than just a sleek fleet, the CEO admits. "That's why we are offering an accompanying ecosystem that encompasses the VoloPort and VoloIQ, solutions that will help accelerate the evolution of the entire UAM universe.
"The company has built up strong working relationships with local authorities, including the Singaporean government, Aéroports de Paris, and Aeroporti di Roma."
Funding and the Future of Volocopter
Volocopter has embraced the challenge of launching commercial services, with an accompanying UAM ecosystem, in a nascent industry. It is powering ahead by working closely with EASA to share technical details and the status of developments.
"It is also brokering deals with strategic global partners who have a wealth of experience in manufacturing, technology, and R&D," says Reuter. "These partners operate at various levels and range from governments and city authorities to the automobile, aviation, transport, and finance sectors."
Many of these partners are also equity investors, who have helped Volocopter to raise some €495m. Among them are global players such as the Mercedes-Benz Group, Geely, Tokyo Century, BlackRock, DB Schenker, and Intel Capital. Volocopter intends to go public once its corporate business strategy and market conditions align.
---
---
You may have an interest in also reading…
Corporate Leaders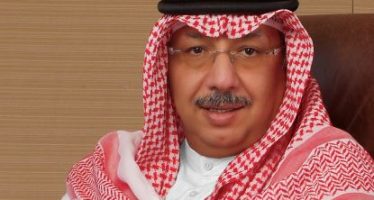 For over forty years, Kuwait International Bank (KIB) has been at the forefront of the drive towards innovation and excellence
Corporate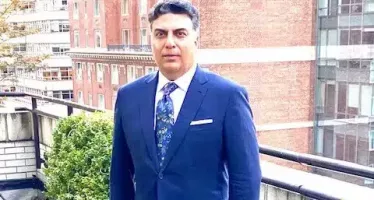 The days of turning a blind eye to the impact of Environmental, Social and Governance (ESG) matters are over. Today,
Corporate Aquashield Oil & Marine Services limited (AQS) is a Nigerian-owned company incorporated in 2009 to carry out maritime security and