Etihad Engineering: One-stop Provider for Aircraft Maintenance and Engineering Consistently Delivering Excellence
Etihad Engineering, situated in Abu Dhabi at the very heart of one of the world's most prolific aviation growth markets, is the largest commercial maintenance, repair and operations (MRO) services-provider in the Middle East.
It is one of the world's leading MROs in terms of capabilities and global customer footprint. Etihad Engineering offers industry leading aircraft maintenance and engineering solutions on all major Airbus and Boeing aircraft types including the A380 and 787 Dreamliner, and more recently, the A350. The company is a member of the Airbus MRO Alliance, which aims to grow high quality services worldwide — and address the increasing demand for MRO services forecast for the next 20 years.
Etihad Engineering's mission is to be a one-stop MRO solutions-provider, delivering reliable, quality performance and a superior customer experience with competitive economics. Its comprehensive range of services includes major structural repairs, cabin modifications and refurbishment, connectivity embodiments, aircraft painting, component repair and overhaul, as well as a wide array of design and engineering services.
The multinational team of around 2,000 people from more than 60 nations at Etihad Engineering delivers reliable support, ensuring every customer gets the highest quality of service, leveraging decades of hands-on experience and expertise.
Etihad Engineering has been strengthening its global reach in recent years with a portfolio extending beyond the Middle East across Asia, Africa, South America, Europe and Australia.
Key Facts at a Glance
Middle East's largest commercial MRO
Capability for all major Airbus and Boeing commercial aircraft
The only MRO in the Middle East with both Part 21J and Part 21G approvals
In-house 3D printing lab
Onsite flammability testing lab
More than 25 international regulatory approvals
Multiple hangars, including paint hangars and one custom designed to accommodate up to three A380 aircraft
More than 500,000 square metres of site area adjacent to Abu Dhabi International Airport
Within a short period of time, Etihad Engineering has evolved to become a formidable global player in the MRO industry by consistently expanding its capabilities to include new platforms, streamlining its systems and processes, adopting new tools. It has expanded its geographical reach and established strategic partnerships with industry leaders from around the world.
Etihad Engineering has many firsts to its credit:
First organisation in the Middle East to be granted a Part21G Production Organisation Approval (POA) by the European Aviation Safety Agency (EASA)
First Middle Eastern MRO to receive EASA Part 21J Major Approval
First MRO in the world outside the Boeing network to fully strip and paint a Boeing 787
First MRO in the Middle East to carry out a heavy maintenance check on a Boeing 787
First airline MRO with EASA approval to design, certify and fly 3D-printed parts
The company has consistently demonstrated its commitment to excellence, something that has been acknowledged by stakeholders, customers, OEMs, partners, aviation authorities and the industry with international and regional awards and acknowledgements. i
To find out more about Etihad Engineering's full range of services, visit etihadengineering.com and follow the company's latest news and updates on LinkedIn at bit.ly/EYEngLinkedIn
---
You may have an interest in also reading…
u4673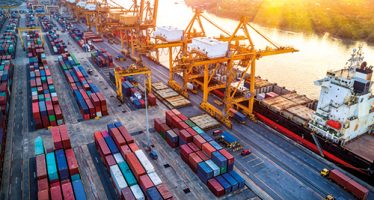 Euro Exim Bank is an international financial institution serving import and export businesses around the globe, facilitating trade finance instructions.
Corporate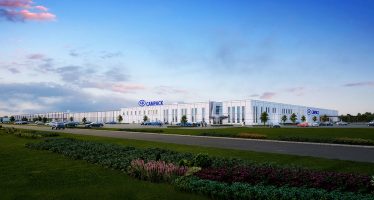 Pennsylvania's Lackawanna County is heading back to the future thanks in part to a $366 million investment by a Polish
Corporate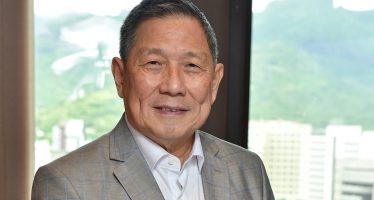 SBM — aka the SBM Group, previously known as the State Bank of Mauritius — is a major player by