Seelan Gobalsamy, CEO of Omnia Holdings: Putting Sustainability at the Heart of His Turnaround Strategy
Omnia Group is an international, diversified, sustainable group of businesses which are recognised for leading the change from chemicals to green chemicals, biotech, and biomolecular solutions, offering network-created, innovative technologies that protect life.
We chatted to the CEO of Omnia Holdings, Seelan Gobalsamy, about turning a business around, leadership during turbulent times, environmental impact and the importance of all stakeholders for business sustainability.
Omnia embarked on a broad turnaround strategy in 2019 to improve the Group's financial position, overall performance and competitive market positioning. What is your advice to other leaders who are turning a business around?
When challenging times arise, there is sufficient foresight and inherent resilience to focus and turn the situation around with a robust and disciplined execution plan. However, this is not always the case. If a business is on a downward trajectory and its leadership does not take immediate, corrective and decisive action, a collapse is most likely looming.
Resilience is more important than ever in our dynamic and unpredictable business environment. However, I believe that every crisis brings an opportunity to adapt and change course. While the Covid-19 pandemic may have spurred widespread disruption, it also created opportunities for leaders to reconsider what is required for their organisations' future fitness.
It is critical to make the difficult decisions and put the business on a renewed path as soon as possible. Getting stakeholder buy in is critical, the alignment of these stakeholders is critical for a turnaround plan.
Global events have caused major disruptions to supply chains. How is Omnia's sustainability agenda integrated in its strategy?
The business has adopted a holistic approach to safety; environmental, social and governance (ESG), and precision technology. By developing local suppliers through Omnia's supplier selection processes, setting prerequisites for recycled materials, and through stringent quality standards, the business has reduced its carbon footprint, while aligning with its sustainability and environmental agenda.
We are building resilience with investments in renewable energy across our business. A large investment has been made in our plant at our Sasolburg factory, which will ultimately further reduce our reliance on the electricity grid. Equally, the effectiveness of our supply chain practices have directly contributed to the reduction of our carbon footprint. In the past year, Omnia switched from single-use plastic liners to recycled plastic. We also diversified our transport utilisation to include rail transport into the SADC region.
We emphasise social development through strategic sourcing and supplier development initiatives. By remaining close to our supplier base and their supply chains we can meet our environmental and social commitments. We maintain strict compliance and governance to ensure procurement best practices. These practices de-risk the business, increase local sourcing, reduce our environmental footprint – as well as that of our customers – and promote supplier enterprise development.
Can you share some successes Omnia has had in its impact on the environment?
Between 2020 and 2021, Omnia's GHG emissions reduced by more than 363 091 tonnes. This reduction is equivalent to the annual emissions of about 79,000 vehicles. By FY2027, Omnia aims to advance its position, continuing to embrace new technologies and significantly lowering our business' environmental impact. Our emphasis is on elevating our position as a sustainable, customer centric, market-leading business with a highly motivated and responsive workforce.
The bigger impact we have is ensuring that our customers reduce their impact through sustainability initiatives. Member of the Omnia Group, BME has led the field in the way it incorporates used oil in its explosives, BME promotes the circular economy for oil by annually collecting and recycling over 25 million litres of used oil from its customers, businesses and community gatherers, preventing the contamination of water and soil resources.
Similarly on the agricultural front, Omnia has addressed food security through its innovative agriculture offering. Through the provision of 'feet on the farm' advisory and access to a suite of agricultural technologies (DigiAg™, OmniPrecise®, OmniZone™, OmniRiskIQ™), Omnia Nutriology optimises farming practices, reduces farming risk, and enables precision farming – leading to increased yields and enhanced nutrient and water efficiency.
What is a key business philosophy you have to ensure a sustainable business?
People are the core of a business. The impact that any business makes is determined by its people. Leadership that creates a value-based culture, that continuously does what is right is critical to the sustainability goals of the business. Purpose-driven leadership is crucial, as this kind of leadership motivates, inspires, recognises and rewards employees – the very people who devote themselves to driving the business's goals forward.
Effective leaders consider diverse points of view, identities and professional backgrounds as crucial to advancing creativity and critical thinking in the business. These provide the business with fresh perspectives that incubate new or more compelling ideas and ultimately advance the business, its people and economies. Key to harnessing these perspectives is ensuring employees feel empowered to raise their voices and put their ideas forward.
From a wider perspective, I am particularly passionate about the immense potential for African business leaders to be changemakers. They contribute towards building world-class businesses and are well placed to leverage opportunities that can strengthen the continent's competitiveness and empower its people.
Contact: www.omnia.co.za
---
You may have an interest in also reading…
Corporate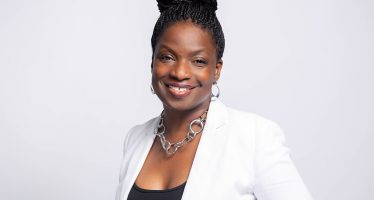 BVI Finance is the voice of the British Virgin Islands' financial services industry. Here chief executive Elise Donovan gives CFI.co
Corporate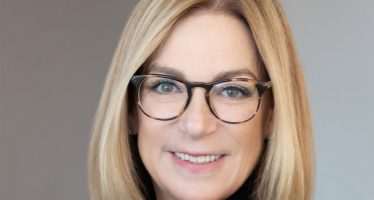 It began with a question. Can you do good by buying stocks? Thirty years since posing that thought and launching
FRONT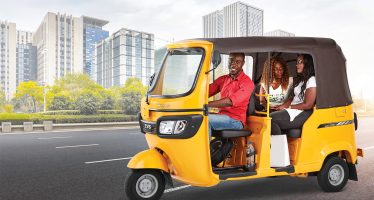 The Simba Group, founded in Nigeria in 1988, is a conglomerate with operations spanning Nigeria's most dynamic economic sectors: agriculture,