Sean Thompson, CAMRADATA: Future-proofing with Understanding, Honesty, Transparency … and Fun!
CFI.co engages in conversation with Sean Thompson, managing director of London-based asset manager research platform CAMRADATA. 
CFI.co: What are your hopes for the future of your business, and for the industry as a whole?
Sean Thompson: Understanding — we will continue to improve institutional investors' understanding of their investments.  We will continue to help our clients find those asset managers that are most suitable for their investments, and assist them in monitoring and comparing them to their peer groups so that they can determine the value-add.
Transparency — we will help investors and the asset management industry understand what firms look like across diversity and inclusion, to promote positive change across the industry.
Responsibility — we will continue to develop tools to further understand how funds are incorporating environmental, social and governance factors within their investments, enabling asset managers to improve and promote their product offerings in this space, leading to the financial services industry to be more sociably responsible.
Can you pinpoint any pitfalls to help newcomers to the industry?
Industry buy–in — we've seen lots of product offerings across the data and analytics space come and go over the time CAMRADATA has been operating.  The biggest pitfall for those newcomers is not having buy-in or support from your prospective clients and the industry.  Newcomers need backing from a few key players to gain traction.
How do ESG parameters and sustainability principles affect the way your industries are run?
The industry introduced regulation requiring that asset owners track and understand their investments in relation to ESG parameters. This requirement is in turn applied to asset managers managing their funds.  As an industry the need to understand the impact investments are having across ESG and sustainably factors are now a requirement.  Investing responsibly will eventually become the norm, but until them the industry will continue to enhance regulation to guide both sides in this direction.
What are the mid to long-term challenges faced by your business?
A number of clients who use CAMRADATA are from DB pension schemes who are moving to buy-outs.  There is therefore less opportunity for our asset manager clients to win business from DB pension schemes.  However, we are seeing growth and asset allocations from insurance firms, wealth managers and DC funds, which is providing a whole different set of opportunities for the industry and our business.
What is the single most important requirement to become a global business?
To offer a platform or service that can be used in any jurisdiction. We can provide our manager research platform and our publication, Funds Europe, across multiple regions. It's key to focus on your core competency before replicating your model global.
How do you see as the short- to mid-term prospects for your industry?
Education, brand, and thought leadership. Even though the number of DB pension schemes are declining, their investments are significant, and trustees of these schemes have the requirement to understand their investments. There are huge numbers of providers of financial services and CAMRADATA has the tools to distribute information to the industry through our multi-channel approach.  Both will provide thought-leadership, enabling us to educate, understand and reveal those providers in the marketplace. We give institutional investors the ability to understand, and providers the ability to promote.
What excites you about the business world in general?
The business world is ever-changing. The technology and the virtual world have enabled us to connect across regions, products and services.  In terms of financial services, we have this opportunity to encourage responsible investing, leading to the world of financial services being a key driver in generating a positive impact on the world. This is incredibly exciting.  With the bad press that banking has had over the years, this is a chance for people within the industry to make change for the good.
What lessons did you learn from your earlier career experience?
What you learn you'll take with you — you are always learning as you go. If you move role, job or company, this will go with you.
Ask for forgiveness, not permission — have confidence in your decisions. You must be prepared to make a stand.
Your network is your most important asset. It's a small world and you will come across many people in your career.  You never know who you will work with next; treat all people with respect and integrity.
Be ready to quantify your position — always be able to tangibly quantify your role so that you can provide an overview in two minutes of your current situation in line with your business or role objectives
Volunteer: put your hand up. This is the best way to learn and to move forwards in your role and/or career. Often a new role or challenge will arise from doing this, and you will rarely regret it.
Have fun — we're at work for a large portion of our lives.  It is vital to have fun and enjoy ourselves.
What motivates and enthuses you about the business?
The people, the products and making a difference.  The people in CAMRADATA are focused, fun and hard-working. We all know what we need to do, and we're all supportive of achieving our goals.  We are lean, but agile. We know that transparency across diversity and inclusion — and transparency across the industry — are required in relation to responsible investing. We have the ability to innovate products and services to meet this need.  This is incredibly exciting.
What is special about your organisation's management style?
We have a flat structure and transformational leadership. All members of CAMRADATA are encouraged to lead from where they are and recommend change where required.
Can you share some management or organisation secrets?
The secret is focus, fortitude and fun.  We focus on providing excellent client service and products, we work hard, and we have fun.
What are the key strengths of the team?
Agility, resilience, connection. We're agile as the industry changes, and prepared to meet its needs. We're resilient: something that was demonstrated during the lockdown. Connection is key: we're a relationship business; our success is down to our relationships with clients and with each other.
How important is your support team?
We know our clients inside-out, their products, their people, and their focus. It's important for us to have that personal contact and to provide that level of service every time. Our clients know they will be dealing with someone who knows them.
What are the key traits of a good corporate leader?
Leading by example, being open to innovation, and encouraging career development and connection with senior leaders so that employees and corporations can grow.
What is the most important question people should ask about your business?
How are you making a difference? We're improving the financial services industry by providing transparency across investments, in terms of diversity and inclusion across the industry and investing responsibly. We're helping to drive positive change across the financial services industry — and we're very proud to do so.
---
You may have an interest in also reading…
Corporate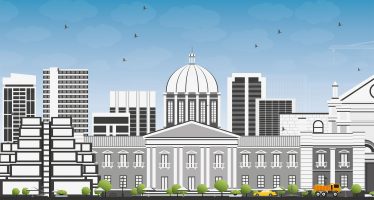 Santiago Free Zone Corporation (CZFS in Spanish) is a leading national socio-economic development consortium which prides itself on delivering excellence
Corporate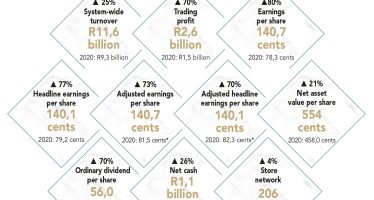 Founded in 1969, Italtile Ltd has always had a clear goal: to be the best manufacturer and retailer of tiles,
Energy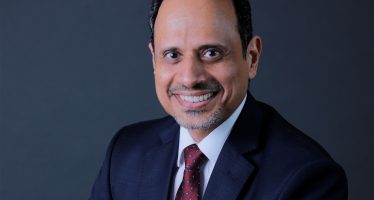 Sulaiman M Ababtain Sulaiman M Ababtain, president and CEO of SATORP, oversees one of the world's most advanced refineries, capable