Reitan Convenience: Value-Based Leadership to Drive Sustainability Effort
With a 125-year history of convenience retailing, Reitan Convenience has an established and enviable position in the convenience market.
With branches across seven countries in the Nordics and Baltics — and, with its franchisees, almost 14,000 employees — the group had a turnover of NOK 16.1bn ($1.74bn) for 2018. It has a customer base seeking simplicity of choice and believes in value-based leadership.
It cultivates employees' ability to understand local customers' immediate needs — and to take responsibility for global challenges.
Responsibility is central to Reitan Convenience's philosophy and values. One of the company's eight core pillars emphasises the importance of moral considerations in business. This is an organisation that turned CSR — corporate social responsibility — into OR: "Our Responsibility".
Another central value — that of being debt-free — also ties neatly into this ethical structure. Reitan equates this drive to "working hard to become debt-free to Mother Earth".
"There is still much to do as we move forward with this important task to do better for the World," says Johannes Sangnes, CEO of Reitan Convenience AS. "Our franchisees and employees have a positive attitude towards sustainability, and without them and their involvement we could not have achieved all we have."
Reitan Convenience is part of the Norwegian Reitan Group, with convenience stores Narvesen in Norway, Latvia and Lithuania, Pressbyrån in Sweden, 7-Eleven in Norway, Sweden and Denmark, R-kioski in Finland, R-kiosk in Estonia, Lietuvos Spauda in Lithuania, Northland in Norway, and Caffeine Roasters in Lithuania, Latvia and Estonia. Reitan Convenience has a market-leading position in all countries, and 2,140 sales locations.
Reitan Convenience's corporate social responsibility efforts are centred on three main areas: People, Product, and Planet. The goal is to operate as efficiently as possible while constantly striving to minimise environmental impact throughout the value-chain. Reitan Convenience tasked its suppliers with finding environmentally friendly solutions that did not contribute to climate change.
When renovating or establishing stores, as in business, the company focuses on measures to minimise negative environmental impact. Reitan Convenience participates in return and recycling schemes for packaging waste, as well as national and local co-operation initiatives with NGOs and suppliers on waste reduction.
People are Reitan Convenience's most important resource, and the company believes organisations with a positive working environment — where employees feel well treated and respected — are more likely to succeed. Creating and maintaining a safe and happy working environment is seen as a prerequisite for profitability.
Reitan Convenience believes in individuals, and "developing great people who act based on trust". "Our people are encouraged to make good decisions by creating a performance culture focusing on personal development and driving results," says Sangnes. "We want to build successful people and solid companies.
"In 2018, we carried out programmes including value-based leadership courses, talent programmes, assessments of corporate culture and individual employee engagement programmes."
The result? The Reitan Group was recognised by the Great Place to Work organisation (second place in Norway). It also made the top 10 list for the whole of Europe in the category "large businesses" category.
All companies in Reitan Convenience are operated independently and nationally. "Our belief is that the best decisions are made locally, as close to the customers as possible," says Sangnes. "An evolving understanding of the customers' needs can only be captured in the stores, where the goods and services are purchased and the meeting with the customer takes place."
Reitan Convenience AS sees its duty as "being a good owner" of the subsidiary stores and franchises, he adds. "We have clear financial standards and make sure all colleagues are equipped with a true understanding of our values for best possible decision-making and execution."
Commuters and customers in a hurry seek frictionless transactions. Strong growth in the sale of takeaway, baked goods and hot and cold drinks is a major trend in kiosk and convenience.
"Answering our customers' demands for high-quality food and beverages on-the-go, including healthier options, is of high importance to us. Our daily distribution of fresh food, juices and shots to our stores, and the preparation of fresh food on-site ensures freshness and quality in all our products."
Reitan Convenience has succeeded in a competitive market by continuously evolving in high-traffic locations, becoming a preferred partner to landlords and suppliers, and maintaining a strong market position in the countries where it operates.
"We have a positive view of the future," says Sangnes. "Convenience is considered a megatrend around the World, and we feel confident that the market will continue to grow.
"We must respond quickly to our customers' needs and follow trends closely so we can react to changing demands. With passion and excellence behind us we hope to expand into new European countries. We want to become the biggest, best, and most profitable convenience retailer in Europe.
"We're proud and humble to have been recognised with CFI.co's Sustainability Award. The motivation will help us to maintain our continuous efforts, and to take our responsibility seriously."
---
---
You may have an interest in also reading…
Corporate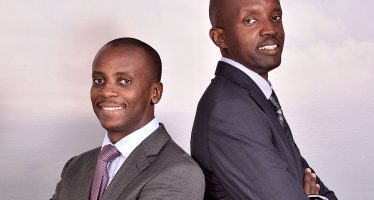 Twenty-four years ago, Richard Okello and Charles Mwebeiha formed a friendship based on their shared values and passion for the
Corporate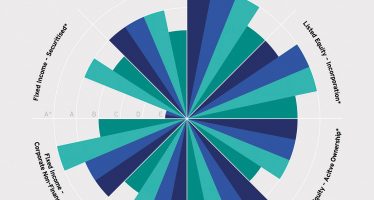 For more than 30 years, Invesco has demonstrated its commitment to responsible investing by actively encouraging ESG practices across every
Energy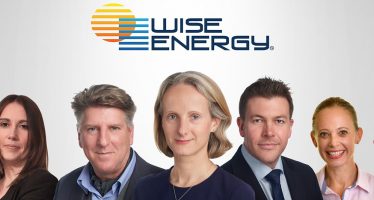 When Rebecca Carter joined WiseEnergy as COO in February 2019, she was seeking to return to an international role in