Italtile: Resilient South African Group Remains Strong, Optimistic and Locked-into its Ethical Stance
Founded in 1969, Italtile Ltd has always had a clear goal: to be the best manufacturer and retailer of tiles, sanitaryware and ancillary products in Africa, coupled with an unrivalled shopping experience.
"We drive our business with our core values," CEO, Jan Potgieter says. "They inform our policies, practices and decisions. It is therefore rewarding that across all our operational metrics, including scorecards, KPIs, employee engagement and satisfaction surveys, we achieved, and in some instances, exceeded our targets. This is particularly noteworthy in light of our deliberate efforts to streamline the business and extract optimum productivity and value from our resources and assets."
Italtile believes that effective governance is essential to an ethical and successful organisation. "We have enhanced controls in key areas of cybersecurity and health and safety. An independent safety, health and environment audit conducted noted improvement across the retail brands and supply chain audit results."
The proudly South African manufacturer, franchisor, and retailer of tiles, bathroom-ware and home-finishing products has four retail brands: CTM, Italtile Retail, TopT and U-Light. These are supported by a network of 206 stores throughout South Africa and select sub-Saharan markets, including six online webstores.
Italtile's target market is equally clear: homeowners across the Living Standards Measure 4 to 10 categories.
The retail operation is strategically supported by a vertically integrated supply chain of key manufacturers and importers, and an extensive property portfolio. Manufacturers are Ceramic Industries (Ceramic) and Ezee Tile Adhesive Manufacturers. The import businesses are Cedar Point, International Tap Distributors and Durban Distribution Centre.
People, Profit-share and the Pandemic
Across the Group's operations the focus during the past year remained steadfastly on customer satisfaction and delivering an unrivalled shopping experience. "In light of the challenges posed by the pandemic, this proved very difficult at times, requiring personal sacrifices by many of our people," says CEO, Jan Potgieter. It is the extraordinary individuals who work for Italile and commit to its high-performance culture that set the business apart from others, he says.
In keeping with the Group's ethos of reward and partnership, every individual in the business is entitled to a percentage of the profits made in their respective business units. "This scheme incentivises our people to participate in the success of the business, and often has life-changing benefits for recipients," says Potgieter. He adds that it is extremely satisfying that the Group was able to reward its team for their exceptional contribution to the results, through R290 ($18.1m) million paid out in profit share. This profit share scheme is additional to the share incentive scheme which employees are eligible for after three consecutive years of employment.
A home-improvement boom was fuelled by enforced remote working during the pandemic. With people spending more time in the home, and with more time on their hands, previously neglected DIY projects were addressed, while others adapted their properties to create multifunctional spaces.
Although discretionary income remained constrained in the low-wage inflation environment, several conducive factors encouraged homeowners to invest in their primary assets. There were favourably low interest rates, available funds previously earmarked for transport, travel and other recreational pursuits, debt-payment "holidays", and short-term pandemic support funding.
Consumers have also become more risk-averse, and more decisive in their spending behaviour. In-store browsing and research of comparable offerings has given way to online searches. When customers do decide to transact in-store, they gravitate to trusted brands with one-stop-solutions.
"Our business model is well-suited to this new trend," says Potgieter.
"Our offering is supported by multi-channel trading platforms. Our brands are trusted household names, and our supply chain meets the one-stop criterion."
Italtile Group Performance
Despite the challenging trading conditions, the business delivered double-digit sales and profit growth across all its business units, merchandise categories and all trading geographies compared to the prior year. Significantly, the results achieved also outperformed those reported in pre-pandemic 2019.
Potgieter says while the business benefited from the home improvement boom, other key contributors to the strong results are the agile response of the resilient team members; the robust business model and integrated supply chain; the focus on continuous enhancement of the customer shopping experience and investment in innovation; and the ethos of profit-sharing and partnership with the Group's people.
At the end of 2020, Italtile determined a focus for the year ahead, and the strategic imperatives that would allow achievement of the Group's targets.
New stores were opened, and the revamp programme advanced. "During the review period, we opened 13 new stores and closed four non-performing stores, bringing the total retail network to 206 stores," says Potgieter. A total of 11 new TopT stores and two franchised U-Light stores were opened. "In July and August 2021, we opened a further five stores which had been delayed by the impact of the pandemic."
Stock Management
Strong demand and judicious management have served to improve stock turn across the various business units, most notably in the first nine months of the review period. The Group benefitted from its integrated supply chain, with 76 percent of total procurement sourced from local manufacturers and suppliers. "That allowed us to mitigate erratic global supply and shipping constraints," notes the chief executive.
Optimal product mix and range was supported by the business optimisation programme, and the enhanced use of analytics was a focus area.
Marketing Campaigns
Notable spikes in sales over promotions and paydays confirm that the vast majority of Italtile's customers are price-sensitive. "Our brands are tailored to bespoke marketing initiatives across the advertising platform spectrum to convey our price, value and service offerings. Disruptive campaigns differentiated us from our competitors and drove gains in market share and share of wallet."
This was bolstered by the use of technology across trading platforms.
The Group's IT unit makes a key strategic contribution, through developing market leading technological innovations across the Group's multi-channel offering and operations.
ESG Credentials
"Our goal for the year was to reduce the Group's carbon footprint and the consumption of non-renewable resources," Potgieter says. This was achieved by increasing use of solar energy, harvesting rainwater, and recycling water in the factories. Solar energy installations have been fitted at 36 stores, two of Ceramic's factories, and the Group's support centre and training academy. Properties are constructed and renovated with energy efficient and environmentally sensitive practices and materials.
Technology has helped operations to meet targets, cutting the consumption of non-renewable resources and "recovering, recycling and reusing" where possible. Ceramic's factories rank among the most energy efficient in the world, and rehabilitation of its raw material quarries is conducted concurrently during use and end-of-productive-life stages.
Eco-friendly tiles, taps, shower heads and toilets are all designed to minimise the use of natural resources, contributing to a significant carbon footprint reduction for the Group and its customers. The Group's recently launched low-carbon footprint Eco-Tec tile range is recognised as a leader in the manufacture of eco-sensitive products.
Social impact is another vital factor in the business. "Our 'proudly South African' ethic is a key theme in our stores and communications campaigns," says Potgieter, "and we further our support for the economy by selling high quality products manufactured by local people, creating employment, training, and skills development. About three quarters of all merchandise sold by our retail brands is locally produced."
With the Group's Italtile and Ceramic Foundation, R121m ($7.5m) was invested in skills development, education, sporting infrastructure, bursaries, conservation and outreach programmes for disadvantaged and disabled people. "A key component of these programmes is that they are consequential, sustainable and measurable," Potgieter says.
The Group's commitment to transforming the business from within is based on management's continuous focus on a range of meaningful interventions. Exceeding its targets, the Group achieved a Broad Based Black Economic Empowerment rating of level 2, equating to 96.84 points out of a potential maximum 100 points – a creditable achievement.
Italtile Future Outlook
Investing in the future is a major strategic thrust. Current capital expenditure projects include the continued roll-out of new stores, upgrade and construction of new facilities, and expansion of the Group's sustainability and energy programme.
Potgieter says, "We are confident that if we execute retail excellence disciplines better at every customer touchpoint and reduce existing inefficiencies in our business, we will build further momentum to deliver sales, profit growth and a gain in market share."
While the pandemic is likely to continue to impact the South African economy, "We are satisfied that our strategies, responsive systems, hands-on management team and resilient business model will allow us to respond nimbly to future challenges."
---
You may have an interest in also reading…
Corporate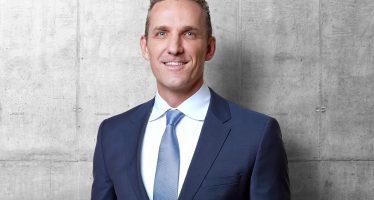 Liechtensteinische Landesbank AG (LLB) is the oldest financial institution in the Principality of Liechtenstein. LLB's shares are listed on the
Corporate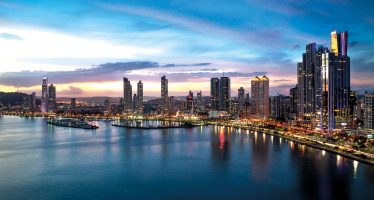 Panama-based Venture Capital Funding firm AAY Investments Group started life in 1986 — and has been able to adapt to
FRONT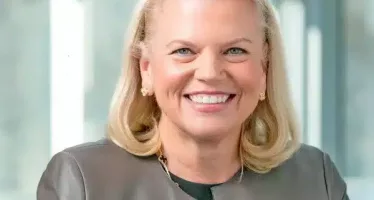 It was a Man's World — but it'Wouldn't be Nothing' Without A Woman like Ginni Rometty… 'Teaching, hiring and advancing