Linklease: Bridging the Funding Gap with Innovation – and a Good Eye for Unnoticed Opportunities
The estimated financing gap in the Middle East for equipment finance is over $40bn. For Linklease, the answer is leasing.
Leasing ensures clients can access the equipment they need to develop their businesses, while keeping cash and credit facilities free for other purposes.
Linklease was established in 2015 to provide SMEs across the Middle East with an alternative to traditional sources of finance. The firm has established a sustainable market that has helped it to grow – and has benefitted all involved.
This company is led by CEO Steve Thomas-Williams, who has 30 years of international experience with major financial institutions. He has taken Linklease to the forefront of the leasing sector.
Prior to founding Linklease, he was the group CEO of Gulf Finance, a leading SME financing organisation. His success in repositioning the business to deliver strong growth results and rapid GCC expansion was recognised with industry awards.
Before joining Gulf Finance, between 2004 and 2008, Steve Thomas-Williams was based in Dubai with Lloyds Bank. As chief operating officer, he was also a regional board member and head of commercial and retail banking. During these four years, he grew the business from a single branch to a highly profitable, multi-branch operation across the Middle East.
Linklease has operations in Saudi Arabia, Mauritius, Africa and India. Leading the development of its international businesses is Managing Director Czes Brodalka. Czes is an experienced professional with 20 years' experience in financial services and business development.
After Czes completed his studies in Johannesburg, he joined Avis Fleet Services (GE Fleet Services), a joint-venture company with Wesbank Corporate specialising in the financing of large government and corporate fleets. He held various senior management positions during his 10-year tenure. Czes then joined HSBC Middle East, where he specialised in corporate equipment finance as a senior manager, developing and implementing operating and finance lease programmes.
He later joined Gulf Finance Corporation as Head of Commercial Finance with a clear focus on revenue growth and client acquisition via the introduction and development of new business streams and finance structures.
Babar Malik is the UAE Portfolio Director, brought in to oversee the business in its core market and to develop new channels for the business to engage with its clients. He brings more than two decades of leasing expertise to the company. Having served with ORIX Corporation Japan's ventures in Pakistan, Sultanate of Oman and the UAE in positions of increasing responsibility, Babar has developed strong ties with local corporates and a network of key relationships. His focus throughout his career has been to grow the balance sheet with a clear focus on sales, marketing and business development.
Helen Molyneux is the Head of Operations, running the back-office from Linklease's newly expanded location in Dubai Silicon Oasis, recently announced by Dubai as one of five key areas for development by the government as part of its 2040 plan.
Leasing as an Intermediary
Linklease has highly skilled asset managers that inspect the equipment quarterly, using RFID, GPS and GPRS technology to track and trace equipment.
But as the company name suggests, Linklease derives its ultimate value from the role it plays in linking those wishing to use equipment (the lessee) with those that want to gain the benefits of owning the equipment (the lessor). It crafts those leases together with great skill to ensure that equipment is monitored throughout its life-cycle, that the client has a good risk profile, and that the structure of the leases is attractive to investors.
Linklease Bond Programme
Linklease is funded by a $500m bond programme issued out of the UK and listed via the Frankfurt Bond Exchange.
Creating an investment vehicle that is an attractive fixed-income product, secured by tangible assets in the Middle East, is a real first. It is true foreign direct investment into the Middle East from global investors moving away from equities to products with a more predictable return.
The bond programme is overseen by Hesham Dahman, who before joining Linklease was with MINT Partners (a division of BGC), as part of the capital markets team, working on debt and equity raises. Prior to this he was at State Street Global Advisors for seven years. For four of those years, he was head of client service for the $30bn AuM EMEA cash business – covering institutional clients across registered money market funds and short-duration fixed income strategies.
Distribution is Glenn Scott-Ellis's speciality; he has 10 years' experience raising capital globally through the distribution of listed bonds. He also has experience raising for a variety of projects including overseas property developers, mining, oil and gas, and energy.
The Future
Linklease is working with UK Export Finance & other European Export Credit Agencies to set-up leasing programmes in Africa. This is to support the export of UK manufactured equipment into the continent, which will then be made available on leasing schemes. That is an option that was previously not available, and was impacting sales.
This makes the equipment affordable and accessible to the end client, it creates jobs and stimulates the UK economy in a post-Brexit environment and blazes yet another trail for Linklease as a market leader.
Partnering with distributors of well-known brands helps manage the obvious country risks and gives Linklease strong assets with good residual value and a great source of repeat business.
Linklease has a strong future in building leasing solutions in developing markets, bringing professional standards, asset quality and credit control together to help bridge the funding gap for SMEs.
---
Tags assigned to this article:
uae
---
You may have an interest in also reading…
Corporate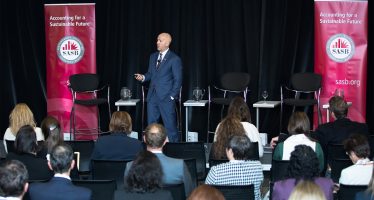 Sustainability issues are global business issues. For example, data security—a social issue—is important to companies in the software industry. Water
Middle East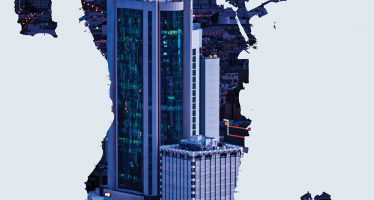 Established in 1957 as the Kingdom's first locally-owned bank, the National Bank of Bahrain has stood proud as the pillar
Corporate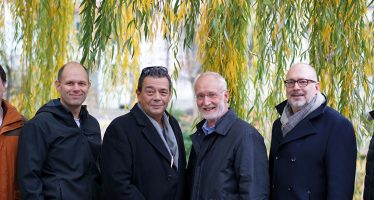 What makes ARTICO special? Gabriel Herrera, Chief Executive Officer: Artico is different in two important aspects: First, we have "skin