ThirdWay's the Charm to Revitalise Africa's Climate for Healthy Investment
Sustainability and ethical responsibility tied to entrenched values and deep expertise in the continent.
Investment and advisory firm ThirdWay Partners launched in 2014 with the mission to radically alter the investment climate in Africa.
The firm facilitates inclusive, sustainable development via advisory and principal asset management services, working with both private and development finance to pursue impact investing opportunities. ThirdWay has maintained a focus on the UN's ESG aims for sustainable development, and it boasts deep expertise in capital raising and structuring, business model development, market assessments, blended finance fund design. management, and technical assistance.
With the world in turmoil at many levels ThirdWay Partners is comprised of a group of forward-thinking individuals motivated by a desire to challenge the status quo — and a conscious desire to responsibly use resources and forge new paths.
As African economies recover from the pandemic and the continent grapples with climate change, ESG policies play a crucial, long-term role. Environmental and ethical issues are gaining momentum and moving to the forefront of business development.
ESG strategies hold significant importance in Africa as investors, funders and consumers place trust in companies that demonstrate commitment to these standards. In a complex world, some companies struggle to be resilient without incorporating ESG impacts and opportunities into their risk-management and business strategies.
Investors and development stakeholders have seen that incorporating these policies is essential for financial growth. ThirdWay is focusing on the lead-up to 2023 and recognises crucial ESG themes.
Nature-Based Solutions
Given ThirdWay Partners' experience of immersive engagement with communities and conservation and long-standing partnerships with an array of development and private investors — the firm aims to further develop its natural capital focused work. Natural Capital is a dynamic and exciting area of finance.
Instrumental to this will be leveraging investment opportunities to worldwide organisations which have climate agenda strategies.
The intention is to let impact move the needle in the climate space across a host of nature-based solution options, including biodiversity, carbon, waste-management, arable land, water scarcity, and habitat.
Energy Transition
In the African context, an opportunity exists to divorce economic growth from emissions. With economic development, emissions typically rise sharply. Emerging markets such as Sub-Saharan Africa face the challenge of growing and decarbonising at the same time. There is an opportunity to identify and scale low-carbon "leapfrog" solutions to avoid the emissions uptick. This will allow developing countries to decouple their personal objectives while joining the global transition to net zero.
Many of the critical minerals on which the global energy transition relies are found in Africa, positioning the continent to be a major participant in the global transition. Sub-Saharan Africa's mineral reserves are an essential component in the global battery supply chain, with minerals such as nickel, graphite, cobalt, lithium and coltan. DR Congo currently produces about 70 percent of cobalt, and has the potential to be a major exporter of green hydrogen, based on solar and onshore wind generation potential.
ThirdWay's focus will be on securing and enhancing the efficacy of the mineral supply chain, and economically important segments of the economy that have the potential to catalyse growth elsewhere, such as low-cost zero-carbon electricity, transport, agriculture, resource efficiency, carbon storage and clean energy technologies.
Sustainable Consumption
Consumption is a driver of economic growth, but leads to overuse of the planet's natural capital: slash-and-burn farming, pollution of water sources and oceans, and damage to fragile ecosystems.
ThirdWay Partners Sustainable Consumption and Food Production Practice focuses on putting consumption and food production on a sustainable path, reversing negative ecosystem impact, and bringing new products to the market. It does this while securing incomes for communities that work the land or depend on the forests and sea for their livelihoods.
The firm's philosophy is that economic gains and productivity should go hand-in-hand with business models that allow growth yet preserve natural capital. The communities where they operate benefit from meaningful jobs and opportunities for income-generation. The Sustainable Consumption and Food Production Practice is derived from this ethos and the UN's Sustainable Development Goals.
ThirdWay advises enterprises and governments at central and provincial levels in defining policies and investments in agriculture, forestry, and rural development. It also emphasises circular economy solutions across supply and distribution chains,and identifies alternative food solutions — from protein to micronutrients sources in algae and indigenous plants.
The firm has grown significantly in the transition from ThirdWay Africa to ThirdWay Partners, and the team remains delighted in its role as a leading presence on the African continent.
---
You may have an interest in also reading…
Africa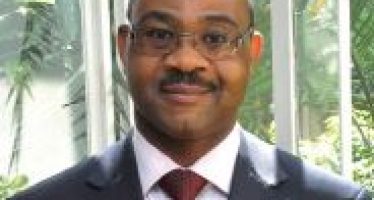 Stan Matiza has been the Managing Director of African Century Leasing (ACL) since its inception in June 2010. ACL is
Corporate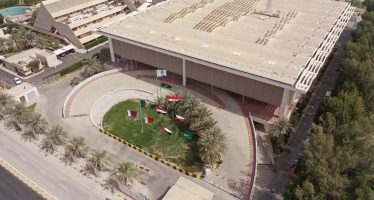 The Arab Petroleum Investments Corporation (APICORP) is a multilateral development financial institution whose shareholders are the 10 Arab oil exporting
Corporate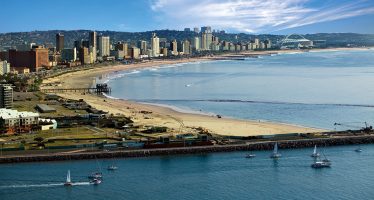 Invest Durban was an initiative recommended by the Durban City Council and private businesses as the "first-stop-shop" to stimulate new