Middle-Market Direct Lending
A Lucrative Alternative Asset Class
The US is home to some 200,000 companies dubbed "middle-market" — typically with EBITDA up to $150m.
On a stand-alone basis, America's middle-market represents a $6.3tn economy, third-largest in the world. Non-bank lending to these middle-market companies is referred to as direct lending or private credit and represents a 75 percent market share.
Middle-market companies seek loans from non-bank financiers, because they provide distinct advantages that align with growth strategies and operational requirements. They include:
Growth. Opportunities to expand operations, invest in new technologies, enter new markets, support strategic acquisitions, and more.
Financing structures. Customisable loan structures tailored to meet the specific needs of individual companies.
Committed capital. Bank lenders typically need to syndicate or sell a portion of their middle-market loans, while non-banks do not.
Experience. Specialised knowledge with a deep understanding of challenges faced by middle-market companies, as well as niches by industry and geography.
Speed. Focused approach enables faster and more efficient access to capital.
Relationship-orientated. Facilitates ongoing communication and collaboration, which results in support beyond the initial financing.
Middle-market direct lending exhibits strong defensive traits, enabling the strategy to adeptly navigate the current uncertain environment:
Attractive income. Higher annualised yields relative to fixed income instruments such as high yield and treasuries.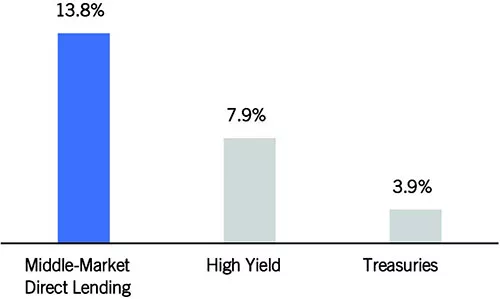 Risk-adjusted returns. Attractive historical performance relative to fixed-income instruments (again, such as high yield and treasuries).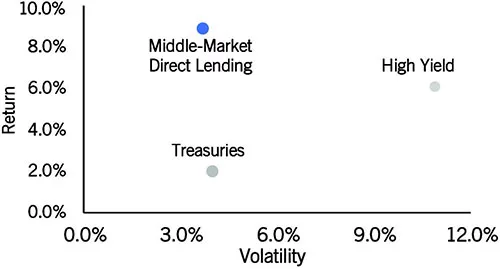 Hedge against rising rates. Floating rate structure neutralises duration risk from interest-rate movement.
Senior and secured. Priority in the borrower's capital structure with robust lender protection through covenants to reduce risk.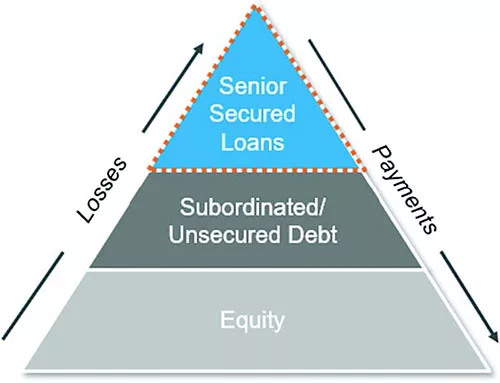 Because of Prospect Capital Management's achievements in middle-market direct lending, investors have placed their trust in the firm's long-term expertise and track record to protect their capital and generate returns. The firm has over 100 employees and $11.5bn in assets under management as of March 31, 2023.
Prospect is currently offering an institutional-calibre middle-market direct lending solution for income-focused retail investors. Prospect Floating Rate and Alternative Income Fund (PFLOAT) is a non-traded business development company. PFLOAT invests primarily in the debt of privately-owned US middle-market companies and seeks to provide income largely from investing in senior and secured floating rate credits.
PFLOAT's common stock pays a monthly dividend.
---
You may have an interest in also reading…
Banking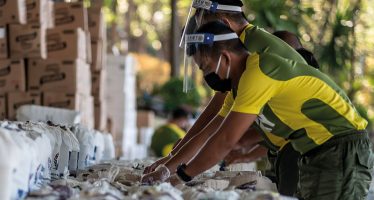 Fifty years after Milton Friedman's famous essay arguing that companies should focus solely on shareholder profits, emerging markets businesses are
Europe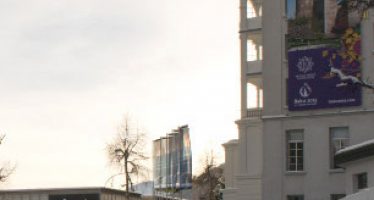 Davos – One of the world's fastest growing economies for ten years in a row, Azerbaijan is set to showcase
Finance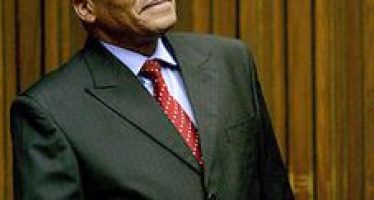 President Jacob Zuma hosted the Fifth BRICS Summit in March 2013 in Durban, South Africa under the theme: "BRICS and