Rebecca Carter, WiseEnergy: Aligning the Stars to Create a Smart Solar System
When Rebecca Carter joined WiseEnergy as COO in February 2019, she was seeking to return to an international role in a socially responsible industry with enormous growth potential.
She was successfully assimilated into the renewables sector and within nine months she had been promoted to global managing director, responsible for the company's operations in eight countries across Europe, America, Africa and Asia.
Carter was employed for her experience of running operations in multiple markets and her ability to take a holistic approach to a global business, but a mere four months after taking on her role, the Covid-19 virus struck — and the resulting pandemic meant a radical reappraisal of working practices.
She saw this as a mixed blessing. Obviously she would miss the face-to-face aspect of her position, but she would be able to employ technology to forge strong relationships through interpersonal skills honed during a diverse and multifarious career.
After obtaining her PhD in Neuroscience from Cambridge University, she spent two years at Marakon Associates, which gave her a good grounding in strategy and finance. Seeing an opportunity to combine her business acumen with her scientific background, she joined Bristol Myers Squibb as a UK scientific adviser before transferring to Paris to lead European Medical Communications, helping launch a new drug for Hepatitis B in the EMEA region.
In 2006, she took an MBA at the London Business School and was subsequently appointed associate director for sales and marketing in the UK and Benelux.
After almost a decade working in the pharmaceutical industry, a change of direction seemed to be in order and she embarked upon a new journey, first as director of sales and marketing, and subsequently as director of organisational strategy, planning and communications at The Challenge Network, the leading UK charity for creating a more integrated society.
This involved working on a local level across England to bring together young people from different backgrounds with the aim of connecting communities and building trust: over 100,000 adolescents benefited from programmes by The Challenge during her time there.
Six fulfilling years later saw her yearning to return to work in an international environment, while at the same time staying in a socially responsible sector. Renewable energy seemed the perfect fit and she joined WiseEnergy.
She has repeatedly demonstrated her ability to use her scientific and business capabilities to maximum advantage. She says of her decision to join WiseEnergy: "This is a rapidly growing business and sector, and I feel very lucky that, slightly late in my career, I joined the renewable energy sector — and specifically WiseEnergy. I really, really enjoy it, and love seeing how people work together to make great things happen."
Collaboration and teamwork have formed the bedrock of her career and she is in her element managing a team of diverse talents, infusing them with her enthusiasm for "their sustainability mission".
She strongly believes in offering employees opportunities, no matter where they are based, and views investing in technology as a key way of doing so. Other examples of good employment practices at WiseEnergy include hybrid working, providing all employees with 30 days of annual leave a year and offering access to psychological support services (the company has several members of staff trained as "mental health first-aiders").
Carter has introduced monthly virtual meetings for all WiseEnergy employees, and every quarter they hold a virtual "townhall" for every member of staff across the group. This was essential during the pandemic, but continues to be practical "given we will never have all employees working together in the same office".
The company´s commitment to diversity and inclusion is a cornerstone of its corporate ethos and many women hold senior position in the organisation.
It would be fair to say that — having warmed to every task presented to her — Rebecca Carter has earned her place in the sun.
---
You may have an interest in also reading…
Middle East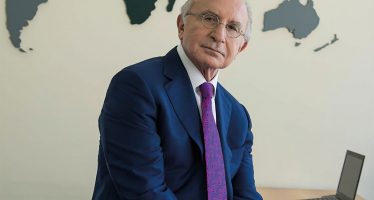 Globally, Metito is recognised as a brand of trust and a provider of choice for intelligent water and alternative energy
Corporate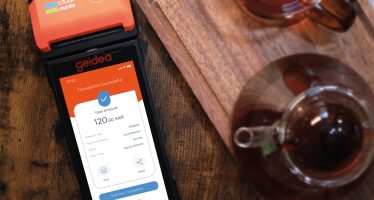 Geidea is a fully licensed payment-service provider of digital banking technology, point-of-sale terminals, and business management solutions for financial institutions
Corporate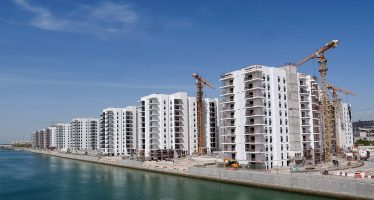 Since its creation in 2012, Trojan Holding LLC has grown to become one of the top five construction groups in