WiseEnergy: Weathering Pandemic Storms a Result of Strong Culture and a Commitment to Clients and Mission

The Covid-19 pandemic has taken the world into uncharted waters. The ability to adapt to challenges solve problems can make a company not just a survivor, but a leader.
When the pandemic struck, WiseEnergy rapidly transformed from a predominantly office-based workplace to fully remote – literally overnight.
Rebecca Carter, WiseEnergy's global managing director, said the company was able to do that thanks to "the technology, structure and culture we already had in place".
"We are proud and thankful for the way our people have responded," she said. "Today we can say that despite the pandemic and all its consequences on the business, WiseEnergy is still uniquely placed to manage and improve its clients' plants through its active, proactive and innovative approach to managing assets.
"Innovation, technology and experience are the three pillars that set WiseEnergy apart."
WiseEnergy drives superior results through investment in R&D and innovation. This means the company can translate engineering challenges into financial upside or savings, demonstrating the financial impact of different operational interventions.
WiseEnergy's proprietary technology platform delivers rapid, high-quality, data-driven insights and results, irrespective of asset size, location or equipment make-up.
"Of course, investment in specialised technology platforms to manage assets – such as our proprietary platform – is key as it increases efficiency and reduces costly human mistakes," said Carter.
WiseEnergy  is not just one of the longest-established specialist solar asset managers, it also has one of the largest teams of qualified and experienced solar asset management professionals in the industry. Its shared global services model provides clients with access to breadth and depth of specialist services, while offices in the UK, Italy, India and the US allow clients to benefit from local experience and expertise.
The company's ability to adapt so quickly to new challenges is not coincidental.
"Our agile, collegiate culture is something we have worked hard to cultivate," says Heather Lizamore, group HR director. "It gives our people the environment, structure and empowerment to be leaders at every level, and to find solutions to challenges and opportunities we face in a growing, maturing sector.
"As we have worked through the impact of the pandemic, it is not only HR that has focused on maintaining a sense of belonging and wellbeing in our workforce. All our teams have shown immense creativity and resilience, finding ways to take care of each other while still remaining productive.
"I am consistently encouraged and impressed by the adaptiveness of our people – in terms of how they embrace new technologies, adjust to changing work practices, and support each other to deliver for our clients."
The combination of a strong culture and thoughtful investment in globalisation has enabled WiseEnergy to adapt to the new reality with minimal disruption.
"The pandemic has increased the focus on renewable energy so it is more important than ever that we provide clients with the superior returns for which we are known if we are to fulfil our mission of expediting the world's transition to green energy.
"Our job is to increase the revenue and minimise the risk and operating costs of the assets under our care so that we can help solar power become the pre-eminent clean energy choice. We still have a lot to learn and to improve, but we are excited to continue on our journey."
---
You may have an interest in also reading…
Corporate Leaders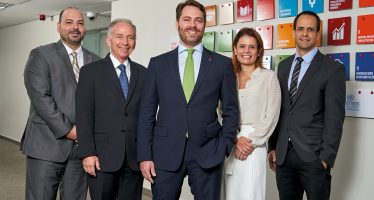 The Development Bank of Minas Gerais (BDMG) was founded in 1962 and its main shareholder is the government of the
u4673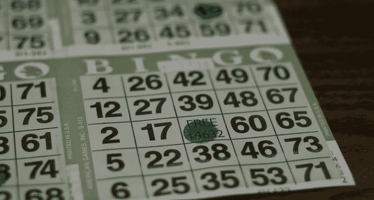 Think of bingo and it's highly likely that the image that first springs to mind is of a smoky, old
FRONT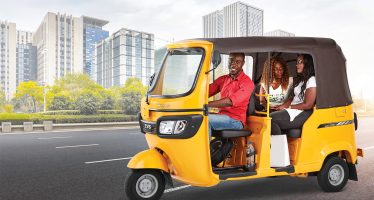 The Simba Group, founded in Nigeria in 1988, is a conglomerate with operations spanning Nigeria's most dynamic economic sectors: agriculture,