Meet the Orange Capital Partners Team
Orange Capital Partners founder and CEO Victor van Bommel is responsible for day-to-day management, strategic direction, and capital-raising.
He chairs investment committees and leverages relationships to source investment transactions. He has been instrumental in raising the Orange Capital Partners investment vehicles and joint venture programmes totalling €2.5bn in equity commitments, and serving prominent institutional investors across North America, Asia, and Europe.
Under his leadership, the company has grown to employ 55 people and drive into new territories. Prior to launching OCP, Van Bommel worked at Goldman Sachs in various capacities, including the global distribution of real estate products. He serves on the board of EPT Global and is an advisor to the OCP Charity Foundation.
Victor van Bommel holds an MA in Economics and Finance from the University of Amsterdam. His colleagues describe him as a strategic and passionate business leader with relentless drive and energy.
Hedde Reitsma is the chief investment officer, and a managing partner at the firm. Reitsma joined OCP in 2014 and has been responsible for all real estate transactions — totalling €7bn. In his day-to-day role, he is responsible for the management of the Investment arm, strategic direction, and investor contacts.
He also engages in refinancing trajectories, investment structuring, and the acquisition of entities with significant balance sheet tax assets. Prior to joining OCP, Reitsma was part of the European Special Situations Group at Goldman Sachs, where he had a specific focus on real estate and NPL portfolios.
As a board member of OCP, Hedde Reitsma also sits on the investment committee, chairs the remuneration committee, and is an advisor to The OCP Charity foundation. He studied Financial Economics at the Erasmus University in Rotterdam, and did internships in Shanghai, Jerusalem and Amsterdam.
He is known for his quantitative mindset, rational decision-making, and intricate knowledge of his field.
Partner Casper Vernooij is responsible for asset management. He was appointed to the OCP board in 2020 when the retail and residential teams merged. Vernooij joined OCP in 2016 at the launch of its convenience retail fund, and under his oversight OCP grew the fund to more than €600m.
Vernooij is a member of the investment committee with focus on technology, innovation, and the digitalisation of property management processes. Prior to joining OCP, he was heading the retail investments arm at Multi Blackstone and overseeing UK and German operations.
He has been involved in more than €12.0 bn of real estate investments across Europe. His colleagues describe him as an energetic and pragmatic real estate professional with genuine real estate expertise.
Joris Voorhoeve is a partner of OCP, responsible for business development. He was appointed to the board in 2020, responsible for international expansion. Under his leadership, OCP raised €1bn for its Nordics operations. Voorhoeve set-up the Copenhagen office, and prior to his appointment worked for 20 years at ABN AMRO and Kempen in various investment banking roles: deal origination, execution, and capital raising.
In his most recent role, he headed the Kempen corporate finance Benelux team where he acted as a trusted board room advisor.
Joris Voorhoeve studied International Relations at the University of Leiden and he is a motivating business leader, people manager, and an experienced deal maker.
---
You may have an interest in also reading…
Corporate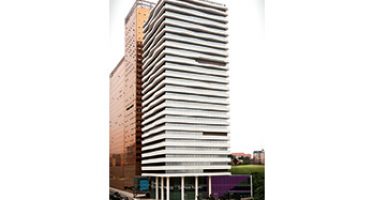 Angola is a country with huge economic potential that is facing an encouraging political environment for foreign investment. There are
Corporate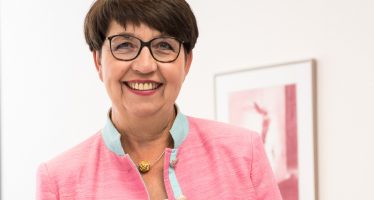 Blocklists, customers with weak creditworthiness, important limit decisions — the economic consequences of the pandemic has made it vital to
Lifestyle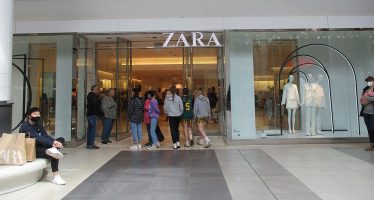 By TONY LENNOX When the famously private Spanish entrepreneur Amancio Ortega finally gave his consent to a biography, he had