Locked and Loaded in the Battle for Sustainability, Neuflize OBC Maintains Its Priority Values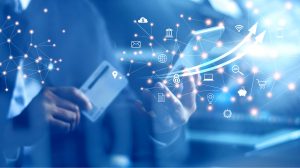 Three-and-a-half centuries ago, France's Banque Neuflize OBC was founded by entrepreneurs and philanthropists — and social responsibility has been a priority ever since.
Neuflize OBC has been committed to a proactive CSR strategy for the past decade. Its teams strive to create a better bank for the future, transforming working methods and leading change in the products and services provided to customers. "It is possible to combine performance and responsibility," says CEO Laurent Garret, "while fuelling momentum throughout the organisation."
In less than 10 years, Neuflize OBC has achieved this goal and made the organisation a driver of transition. This approach guides investment towards worthy sectors, always committed to ESG. Extra-financial value of companies, based on CSR, ESG and SRI criteria, is taken into account to integrate sustainability into all processes.
Neuflize OBC supports clients' transition towards a sustainable future, and enriches employee experience by integrating environmental concerns with community support.
Neuflize OBC's strategy towards sustainability is based on four levers of action that include all stakeholders:
client's transition to sustainability, through sustainable investments, philanthropy and green financing
social impact, through the two non-profit foundations created by Neuflize OBC (the Philgood Foundation and the Neuflize OBC Foundation)
employee experience, through its commitment to diversity and inclusion
efforts for the environment and to mitigate climate change (carbon emissions in the bank's operations have been offset via reforestation programmes for more than a decade).
Together, these changes put Neuflize OBC in the driving seat for the spread of CSR adoption.
A 21st Century Bank
Neuflize OBC is gratified that companies are now willing to take an active and positive role in society, and take part in the shaping of tomorrow. While some may have considered CSR as a communication tool, today it seems clear that effective policies are a question of development for companies determined to survive. "Finance is one of the main opportunities to drive positive transformation," says Garret, "and Neuflize OBC wants to enact those changes to embark on initiatives with far-reaching and virtuous impacts."
The bank has championed responsible investing since it launched its socially responsible investment (SRI) mandates 10 years ago. Its track record in SRI has led to prioritise and add to its range of responsible products, in keeping with its strategy and customers' aspirations. While assets under management under SRI mandates at Neuflize OBC grew by more than 30 percent in 2019, the trend has accelerated. In 2021, 90 percent of the new mandates are SRI.
Six out of 10 French people say that environmental and social impacts are an important element in their investment decisions. Some 44 percent believe they are having a real impact on the environment and society by directing their savings into positive areas. Neuflize OBC is accelerating its strategy towards a more sustainable future. In June 2020, it announced that SRI options would be the first investment solutions offered to customers. The Sustainability Scan allows gives clients all information related to the sustainability of the financial instruments in their portfolios.
The bank recently launched an impact investing mandate, with enhanced non-financial reporting procedures to measure the impact of investments over time. This mandate prioritises companies that best align with the United Nations' Sustainable Development Goals (SDGs).
The Philgood Foundation by Neuflize OBC endowment fund was launched in 2019, designed to facilitate sponsorship. The fund operates on a simple premise: to select meaningful community projects for retail and corporate customers who wish to act as sponsors, tailored to their specialist needs and the amount of funding they wish to provide.
A dozen projects have been supported with some €2m, funded by customers or the bank itself. During the early pandemic in Spring 2020, the Philgood Foundation financed various initiatives with the French medical research foundation and the Salvation Army. It also provided computers to students enrolled at Fondation Apprentis d'Auteuil high schools to enable study via distance learning.
Neuflize OBC is part of the Dutch ABN AMRO Bank and is fully aligned with its strategy and the aim to have €46bn in sustainable AUM before 2025. ABN AMRO offers a full range of financial products and solutions. Its mission statement is: "Banking for better, for generations to come." Sustainability is again at the core, aiming to integrate sustainability into products and services.
ABN AMRO is committed to the Paris Climate Agreement and the UN Guiding Principles on Business and Human Rights.
---
---
You may have an interest in also reading…
Norvestor Advisory managing partner Lars Grinde leads a firm with 80 Nordic mid-cap private equity investments. He has witnessed the
La Société Centrale de Réassurance (SCR), a subsidiary of the Caisse de Dépôt et de Gestion (CDG), holds a leading
Alpha MOS, a world leader in the design and development of instruments for sensory analysis, has gone through significant changes