Interview with Colin Sharp, C2FO SVP EMEA: Feeding the Engine Room of Economies, Maintaining Diversity, and Ensuring that an Efficient Supply Chain is Rewarded
"The way to build economies," says Colin Sharp, C2FO's senior vice president for Europe, Middle East and Africa (EMEA), "is through SMEs. Everyone recognises that SMEs are the engine room for the growth of economies."
That's never been more true than in 2021, as the business world starts to emerge from the shadow of COVID-19. The US-based company, headquartered in Kansas City, is working with a number of organisations at national levels to build a working capital platform that allows liquidity to flow from governments and corporate entities to their suppliers.
Sharp — based in the UK — joined C2FO seven years ago, in his present capacity. The company has had a busy few years working toward its original mission: to help businesses around the world access the liquidity or working capital they need to grow. The company was founded by CEO Sandy Kemper, an ex-banker, to overcome what Sharp describes as "a global problem."
"The world of finance likes to reward large companies with great credit ratings," he says, "and penalises the smaller companies — that are the growth engines for many economies — with limited or expensive access to capital and finance markets.
"Our stated mission is to help companies gain access to finance, when they need it. Something like 90 percent of funding through C2FO is going to SMEs. Our go-to-market strategy involves approaching Fortune 500 companies first. We have about 250 programmes with these large corporates, and many of them are among the world's most prestigious brands.
"They use our platform to offer their suppliers early payment of approved invoices, without changing their contractual payment terms. It's up to the supplier whether they use this service, and when they use it, and how much they pay for it. A supplier can say, 'I'd like to accelerate my invoices because I need the working capital now.' The most attractive place to get that working capital will always be the money that's owed to them."
Sharp sees the short- and long-term future of the sector as "incredibly buoyant." "We started our business by letting corporates use their cash that was in the bank to pay suppliers early. When suppliers ask for early payment, they are usually benchmarking their alternatives, like factoring, to get a cheaper rate. It's the optionality and flexibility that makes our programmes incredibly popular among suppliers.
"For the corporate buyer, it means that rather than leaving capital languish in the bank doing no economic good for anybody, it can be put to better use towards suppliers, making them financially stronger.
So, he says, C2FO has created a true win-win situation: suppliers get liquidity when they need it, and the buyer gets to use cash more effectively. "C2FO has brought in a network of funding partners, banks and non-banks, to finance those invoices when corporate liquidity is constrained or needed elsewhere or when the corporate focus is more on their own working capital position."
Colin Sharp's firm has seen demand spike through the pandemic, largely thanks to another vital string to its bow: inclusivity. "It's incredibly positive for small businesses, which can be disadvantaged in terms of getting hold of financing and working capital," he says. "But disadvantaged groups aren't just small suppliers. They include LGBTQ-, women and minority-owned businesses, and they tend to use C2FO up to seven times more than their peers, on average."
This inclusive policy has always been part of the C2FO strategy— and the emphasis is increasing overtime. "Companies are also focusing on various ESG initiatives. Major corporates have been drawn to us because we provide a service that supports their entire supply chain."
"Historically, that hasn't been the case for other providers. We're not the only company providing working capital, but we're the only one that's truly delivering on our ability to get that working capital to all suppliers, large and small. Moreover, we bring in third-party capital so that the buyer can use their own cash, a third-party's, or a combination of both."
Over the past two years, buyers have turned to C2FO to support their ESG efforts in two main areas: to increase supplier diversity and inclusion, and as a vehicle to support and reward suppliers achieving ESG credentials. "CFOs around the world are focused on ESG and sustainability: 80 percent of the impact for sustainability is in their supply chain. If they're going to achieve their ESG performance goals, it's vital that they include and support the entire supply chain. If we can link access to low-cost finance with performance around carbon reduction, then that becomes a positive incentive for buyers and suppliers to commit to positive change.
"Corporates can go beyond simply auditing suppliers. If I can give them finance linked to their ESG performance at an affordable rate, it gives an incentive to those suppliers to incorporate sustainable practices for the long haul."
---
Tags assigned to this article:
ESG
---
You may have an interest in also reading…
u4673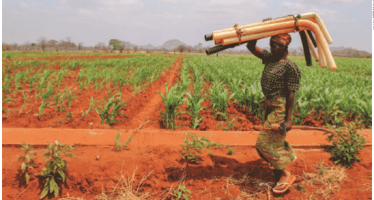 Climate negotiations in Paris last year focused the world's attention on the fact that Africa's vulnerable populations will be shouldering
Corporate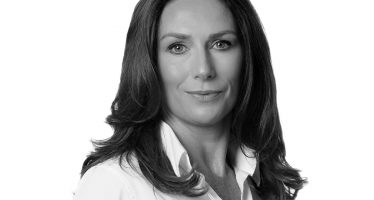 Ireland's recovery will be slow, as second-wave Covid restrictions are imposed and government employment support is moderated. Despite low volumes
Corporate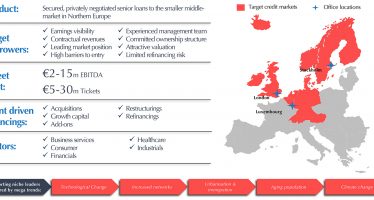 Direct Dealing on the Rise While the lending market has traditionally been dominated by banks, direct lending deals are growing