Always Adapting Skilfully to Change: BAWAG Group Strategy Brings Success Before and During Covid Year
BAWAG Group AG is a publicly listed holding company headquartered in Vienna, serving 2.3m retail, small business, corporate and public sector customers across Austria, Germany, Switzerland, the Netherlands and other developed markets. The Group operates under various brands and across multiple channels offering comprehensive savings, payment, lending, leasing, investment, building society, factoring and insurance products and services. Delivering simple, transparent, and reliable financial products and services that address customer needs is the clear strategy across the group.

BAWAG Group's business model is based on the following strategic pillars:
Growing in its Core Markets
The group's foundation is Austria with a focus on the DACH/NL region and developed markets
The objective is to grow profitably into current account market share entitlement in Austria and address the significant market opportunities in retail products across the DACH/NL region
Organic growth drivers: partnerships & platforms, enhancing digital engagement and growing its share of wallet of 2.3 million customers
Inorganic growth drivers: pursuing earnings-accretive M&A meeting group RoTCE targets of at least 15%
Focus on Customer-Centricity
Build multi-channel and multi-brand franchise from branches-to-partners-to-platforms-to-digital products
Physical network focused on high-touch and high-quality advisory
Leverage technology to simplify processes and reduce complexity
Enhance analytical capabilities to improve customer experience
New partnerships and lending platforms to provide 24/7 customer access
Drive Efficiency Through Operational Excellence
Focus on the things that can be controlled through "self-help" management is part of the group DNA
Simplify, standardise, and automate product offerings across all channels
Create simple end-to-end processes across the Bank
Continuously optimise processes, footprint, and technology infrastructure
Embrace various forms of technological change and invest judiciously in technology
Maintaining a Safe and Secure Risk Profile
Maintaining a strong capital position, stable retail deposits and low risk profile
Focus on mature, developed, and sustainable markets
Applying conservative and disciplined underwriting in markets that are understood with focus on secured lending
Maintain fortress balance sheet
Proactively manage and mitigate non-financial risk
BAWAG Group's Response to the COVID-19 Pandemic
BAWAG Group entered this health crisis from a position of strength, having transformed the business over the years to withstand economic downturns. The group has strong capital levels, solid funding and liquidity, and an efficient platform that generated mid-teen returns pre-COVID. This allowed BAWAG to play its part in supporting customers and local communities, protect its franchise and continue to grow the business. The events of the past year will forever change how BAWAG operates.
Services to customers: The entire branch network remained open in 2020. Customer service centers, such as call centres, maintained full capacity throughout the pandemic and provided "take care calls" with useful and proactive information for customers. In addition, the digital banking teams simplified processes by creating online application forms allowing retail & SME customers to request payment holidays and allowing SME customers to easily access government-guaranteed lending programmes.
Social initiatives: A total of €40,000 was raised via BAWAG P.S.K.'s crowdfunding.at platform for projects with a COVID-19 focus. In addition, €150,000 was donated for school support for children in poverty.
COVID-19 bonus for employees: BAWAG Group has paid out a special COVID-19 bonus of €300 to all active employees in recognition of their special commitment during the challenging months of the crisis. Employees in branch sales who had worked during the first lockdown had already received a bonus in the summer.
Strategic Highlights
Further simplification of operations: A concerted effort was made to centralise and enhance operations, which will ultimately result in greater simplification:

Merger of easybank with BAWAG P.S.K.: The merger was successfully completed in 2020. This strategic step pursues the goal of simplifying the existing participation structure and at the same time maintaining and further developing easybank as an independent brand.
Merger of SÜDWESTBANK with BAWAG P.S.K.: This was successfully completed in February 2021. Sales activities and client service in Germany continue with the Südwestbank brand, but under the license of BAWAG P.S.K.
Additionally, a decision was made to consolidate domestic and international retail & SME businesses, to drive greater simplification and standardisation across the business.
Digital Banking Strategy
The banking industry across Europe continues to undergo a significant transformation and still faces multiple headwinds driven by subdued economic growth, continued negative interest rates, broken cost structures, over-leveraged balance sheets, pricing pressure, increased regulatory costs, and sub-par technology. The focus on efficiency and driving operational excellence is part of BAWAG Group's DNA. Customers are looking for a more rewarding and engaging experience with targeted products and services while having 24/7 access to manage their financial lives. BAWAG aims to fulfill these needs and to better leverage new and existing technologies to enhance the overall customer experience. Thus, the group is building a multi-channel and multi-brand Retail & SME franchise from branches-to-partners-to-brokers-to-platforms leveraging digital products and technology across its entire customer value chain.
Example of digital SME product innovation:easybank has recently made it possible to open business checking accounts for SMEs of the most diverse legal forms within a maximum of 15 minutes and in a purely digital manner. It is not necessary to upload additional documents.
Newly launched online trading product family: In April 2020, easybank launched the new easybroker product family and completely restructured its online trading. For the first time in Austria, easybroker products make it possible to conduct online trading without incurring expenses for your own bank. Thus, easybank demonstrates its commitment to affordable and clear investment products and broad access to the capital market for its customers.
Updates of digital banking apps: In 2020, BAWAG P.S.K.'s klar and easybank digital banking apps were again continuously expanded and improved. This year, customers were offered a total of 14 updates with improvements and added functions. In total, more than 7.6m transfers have been made for a total of nearly €3bn, through the klar and easybank apps to date.
 Corporate Social Responsibility: A commitment to responsible and profitable growth reflecting ESG considerations
For BAWAG Group, acting sustainably means managing the balance between economic success through pursuing a low-risk, efficient, simple and transparent business model honouring the principles of this strategy paper – and embracing ecological and social objectives. Fundamental cornerstones of the BAWAGs sustainability strategy are the human rights, the 10 Principles of the UN Global Compact, the seven UN Global Compact Women's Empowerment Principles and the 17 UN Sustainable Development Goals. Some highlights of 2020 are:
Sustainable investments share doubled within a year: In 2020, 22% of the Amundi fund volume from BAWAG P.S.K. and easybank customers went into sustainability funds. As of December 31, 2020, the share of customer investments in Amundi sustainability funds in the total portfolio of BAWAG P.S.K. and easybank was 8%. Within one year, this share has doubled. In addition, the "Amundi Ethik Fonds" was the top-selling fund in the retail segment for the first-time last year.
Reduction of CO2emissions: As a result of the continued push to switch to green energy suppliers at all BAWAG Group locations and the reduction in business travel, the group's greenhouse gas emissions have been cut by almost half compared to 2019.
ESG is embedded into the strategic roadmap: For the upcoming years, BAWAG Group has set numerous ESG goals to contribute to a sustainable future, e.g. the reduction of own Scope 1 and Scope 2 CO2emissions mid-term, the introduction of lending criteria and exclusion criteria for specific industries (successfully completed in April 2021), the issuance of a green bond (subject to market conditions), and the switch to 100% green electricity mid-term.
---
---
You may have an interest in also reading…
Energy
Since becoming Global Managing Director of three and a half years ago, Rebecca Carter and her team have dedicated themselves
Corporate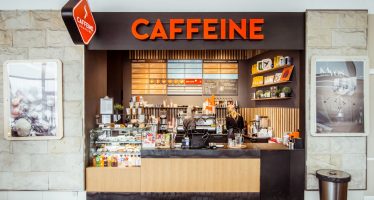 With a 125-year history of convenience retailing, Reitan Convenience has an established and enviable position in the convenience market. With
Corporate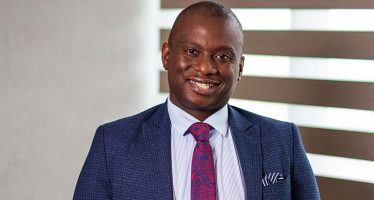 In its 12 years of existence, Mauritian-based Bank One has built a strong reputation — regionally, and way beyond its