Rubicon's Mission is Inclusive, and More Important Now than Ever
Every service that Rubicon provides, every line of code in the software that it creates, and every interaction that it has with its customers and partners, is focused on one mission: to end waste.
Through its software platform, the cities, businesses, and haulers that it partners with are able to realise savings, and focus on long-planned sustainability goals. What has long been held as a cost centre has been transformed into something that provides economic value.
Rubicon's solutions — RUBICONSmartCity, RUBICONPro, RUBICONConnect, and RUBICONPremier — focus on helping its partners do just that, creating efficient, sustainable cities and businesses.
RUBICONPro provides commercial haulers with a number of tools and capabilities to help them efficiently manage their business. The interactive app provides navigation capabilities while allowing drivers to flag items that might affect service, such as overflowing or missing bins, and locked or blocked gates.
Dispatch operators are able to communicate immediately with drivers, sending updates, such as adding a new service location to a driver's route. Rubicon technology also monitors vehicle and driver behaviour, vehicle health, and service behaviour. Finally, its camera-based computer vision platform allows the gathering of information without any manual input from drivers, collecting data points as the truck drives along its route.
Data collection is the first step in making waste visible, but what Rubicon's customers really need are actionable insights. RUBICONConnect gives them a platform to understand their waste in greater detail. It allows customers to dissect data, breaking down waste generation by location and stream, so they can see how much waste there is, where it is created, and how it is being handled. For companies with a significant operational footprint, consolidating this information into a single data stream allows for quicker identification of opportunities for waste reduction and recycling.
It can also promote greater compliance with company or regulatory environmental performance objectives. RUBICONConnect allows managers to view waste diversion performance over time, on a site-by-site and company-wide basis. The aim is to provide the firm's customers with the resources they need to build the waste reduction programmes that work best for them. We believe the power of data is critical in helping customers understand their waste challenge, allowing them to take specific actions to control, reduce, and eventually eliminate it.
One such partnership is in Japan with Odakyu Group, a group of companies in the transport, real estate, and retail industries. We are working with the conglomerate on a program to advance circular practices within the country's waste and recycling industry.
When Rubicon decided to build its RUBICONSmartCity technology platform, it was noted that cities are on the frontlines in the war on waste — and they needed a purpose-built tool to tackle the challenges.
By 2025, the world's urban areas will be producing 2.2 billion tons of waste per year. By 2050, nearly 70 percent of the world's residents will live in urban areas. Every mayor is judged on delivering basic necessities to citizens, such as safe, clean streets. Yet most cities are always a step behind, caught in an endless loop of reacting to citizen complaints instead of proactively addressing broader quality of life concerns. Rubicon's vision of a smart city includes advanced technology to deliver city services proactively, rather than reactively.
RUBICONSmartCity has been purpose-built through the eyes of municipal drivers and supervisors to best meet the specific needs of the waste and recycling industry. It is a product built using feedback and contributions from Rubicon's city partners via a co-innovation pilot programme. Its goal is to save taxpayer dollars, improve customer service, and transform neighbourhoods into resilient communities.
Cities need more efficient and circular practices to achieve these goals which is why Rubicon customised its commercial technology to create an operational management and data collection platform for municipal governments. RUBICONSmartCity enables city governments to run more efficient, effective, and sustainable waste and recycling operations, while simultaneously turning these city-owned fleets into roaming data collection centres.
Rubicon believes that keeping city streets clean and clear should be a top priority for any mayor. RUBICONSmartCity brings technology and sustainability together for maximum community impact by providing equity in public service delivery, and arming city leaders with data-driven insights that lead to improved customer service, better quality of life, and more sustainable, resilient, and equitable neighbourhoods.
However, the proof is in the partnerships.
The RUBICONSmartCity technology suite is in more than 2,000 municipal vehicles, including waste and recycling trucks, street sweepers, and snowploughs. It has been rolled out in more than 55 cities across the US.
The City of Kansas City, Missouri has realised over $2m in annual savings in their collection operations through their use of the RUBICONSmartCity technology suite, while citizen satisfaction with solid waste collection increased by 17 percent.
The City of Spokane, Washington, is running Rubicon technology in its fleet of 100 solid-waste trucks, servicing more than 60,000 residential and commercial customers for waste and recycling. Until recently, Spokane's operation ran almost entirely on paper. All service information was kept in a giant Rolodex and city staff dedicated time to filling two full boxes of paper records each week.
With Rubicon's technology, the city is able to save over $25,000 annually through digitalisation of paper routes, boosting the overall efficiency of their solid-waste operation. Spokane is also effectively using the In-Cab Interface (ICI) to note a variety of exceptions at the curb and using this data to derive an additional $2m in revenue every year.
After the City of Montgomery, Alabama installed the RUBICONSmartCity technology suite in its 80 sanitation vehicles servicing 67,500 residential and commercial customers, Rubicon uncovered potential savings of $375,000 each year — recurring savings that represent tangible taxpayer dollars. Rubicon's data showed that just 10 trucks were responsible for 75 percent of critical fault codes. In addition, a single truck was responsible for 23 percent of all critical fault codes fleetwide.
These truck fault code insights are improving the City's truck maintenance programme by providing diagnostic information that was previously unavailable, again leading to significant potential taxpayer savings over a longer time horizon. Through its partnership with Rubicon, Montgomery earned a coveted Smart 50 Award, a programme that annually recognises the 50 most transformative smart city projects around the world.
At Rubicon, our mission is to end waste. Through technology, measurement, data collection, and analysis, we offer our partners an edge on efficiency, sustainability, and savings in all of their forms. We offer you the opportunity to join our mission.
---
You may have an interest in also reading…
Corporate Leaders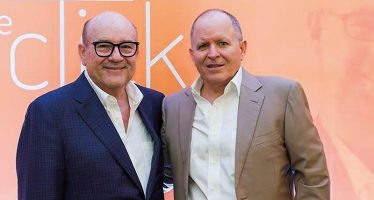 For a company about to celebrate its 100th anniversary, one can assume that many things have changed and evolved. So it
Corporate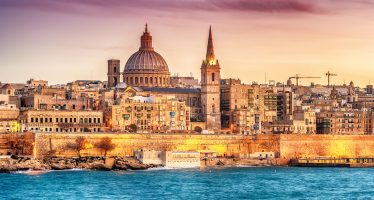 Malta-based AUM Asset Management Ltd. has made ESG investing a core part of its investment approach and strategy. AUM Asset
Corporate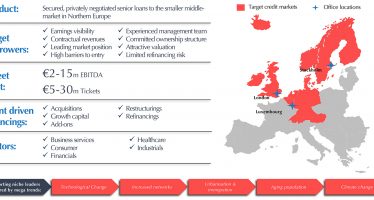 Direct Dealing on the Rise While the lending market has traditionally been dominated by banks, direct lending deals are growing