East Africa Metals: Prospecting for Precious Metal, Uncovering Wealth of Trust in Fostering Personal Relationships
East Africa Metals was formed by a merger of Canaco Resources and Tigray Resource in 2013.
This was a re-alignment of the company's position in Africa that flowed from the decision to expand the area of interest to include the Arabian Nubian Shield in the hope to follow-up the discovery of the one-million-ounce Magambazi discovery in Tanzania in 2009, with more, successful exploration in Ethiopia's northern Tigray region.
In 2004, a group of colleagues formed EAM's the parent company, Canaco Resources. with a business plan to make "quick and cheap" discoveries of gold and base metals. To fulfill this mandate, EAM management identified advanced, drill-ready exploration projects that created an opportunity to move a project through the value-creative discovery phase. Success would add significant value to a project — and to EAM's assets — as resources were defined through a capital- intensive programme of diamond drilling.
Initially, EAM management implemented the business plan with a focus on Alaska and Mexico, but it was not until a visit to Tanzania in 2005 that management recognised the opportunity for discovery in under-explored regions of the country.
EAM engaged in research with academic institutions and experts that led to the acquisition of the Magambazi property, in a previously unexplored part of Tanzania. It was far removed from the traditional gold- producing region of the Lake Victoria greenstone belt. Success came quickly when the first hole drilled on the property returned 53 metres grading 4.32 grams of gold per tonne in 2009.
The discovery in Ethiopia in 2011 took a little longer. It was the fourth drill hole that returned 73.80 metres of 3.80 percent copper, 1.30 grams per tonne gold and 14 grams per tonne silver — including 36.45 metres of 6.01 percent copper, 1.69 grams per tonne gold, 19 grams per tonne silver and 1.31 percent zinc.
EAM has been successful in accumulating gold and copper resources on three projects in Ethiopia and one in Tanzania. To date, it has achieved low discovery costs of $30/ounce ($11/ounce in Ethiopia, $60/ounce in Tanzania) compared to the global average of $147/ounce.
In recent months, EAM has completed its business plan by getting all four projects approved for mining, and signing agreements with development companies on three of the four projects: Mato Bula, Da Tambuk and Magambazi. Mine development programmes are slated to begin in early 2021. EAM will retain 30 percent interest in the projects that will provide cash flow that will fund EAM's future exploration elsewhere.
EAM chief executive Andrew Lee Smith said that with the formal approval of the Mato Bula, Da Tambuk, Harvest and Magambazi mining licenses, East Africa's assets now include four, fully permitted gold and base metal mining projects in Africa.
"Over the past seven years, East Africa has been able to advance our projects from discovery through to advanced development phase at a pace that is seldom seen in emerging resource sectors," he said.
"The performance of the exploration programmes designed and implemented by EAM are notable, not only due to short time-frame, but also by the low discovery cost of US$30/ounce. This metric speaks not only to the tremendous mineral endowment of Ethiopia, but also to skill and experience our technical staff have applied to the highly prospective, under-explored geological environments in Ethiopia and Tanzania.
"As we look back to the achievements of the past decade in Ethiopia and Tanzania, we are confident of continued success going forward."
Throughout EAM's exploration in Africa, the company has been aware of its obligations to local communities. In developing a strategy for CSR, EAM management and the Board of Directors confirmed support for a mandate that would focus on the education of women and re-forestation. "Most importantly, engagements by EAM management with these local communities were instrumental in identifying needs and establishing co-operative working relationships." said Smith. "The personal relationships established through the collaborative approach, fostered trust and understanding on both sides."
Denis Dillip – East Africa Metals Geologist
Denis Dillip is a mineral exploration geologist with over 20 years of experience in the mining industry.
He graduated from the University of Dar es Salaam with a BSc Honours degree in Geology. Dillip started his career with Anglo Gold Ashanti (Geita Gold Mine) as a mine geologist. He later joined a regional exploration team where he worked as project geologist, managing two operations, Mkurumu and Njoge, located in eastern Tanzania.
Dillip joined East Africa Metals (TSX-V-EAM), again in the role of project geologist, and later served as chief geologist and president of Canaco Tanzania Limited, a Tanzanian subsidiary of East Africa Metals, for over 14 years.
Dillip has been recognised for successful exploration programmes and the discovery of a one-million-ounce gold deposit located in under-explored and non-traditional exploration terrain of Tanzania's Proterozoic Belt. Under his management and leadership, East Africa Metals (through its subsidiary) was overall winner of the 2012 Presidential Award for best CSR practices and community relations among mineral, oil and gas exploration companies in Tanzania.
In 2013, Dillip was the invited speaker on CSR matters for the Mining Business Investment Forum in Kenya. The interactive forum attracted over 200 delegates from the East African region, including South Sudan, Eritrea, Ethiopia, Djibouti, Tanzania, Rwanda, Sudan and Uganda.
Dillip serves as a director on numerous boards in mining companies; he is also a member of the Tanzania Geological Society and of the Tanzania Chamber of Mines.
In 2014, Denis Dillip was nominated by Choiseul 200 Africa Economic Leader of Tomorrow, which identifies and ranks African leaders under the age of 40.
For more information, please visit: eastafricametals.com/about/#management
---
---
You may have an interest in also reading…
Europe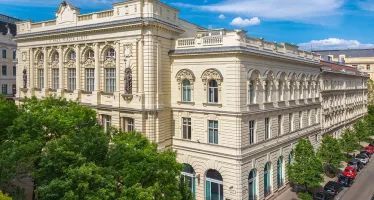 Society has always demanded that companies serve a social purpose — and Hungary's MBH Bank has consistently stepped up to
Latin America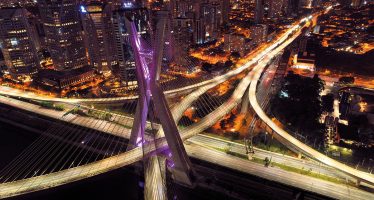 Fitch Ratings, a division of Fitch Group, is a leading provider of credit ratings, commentary and research. The additional context,
Corporate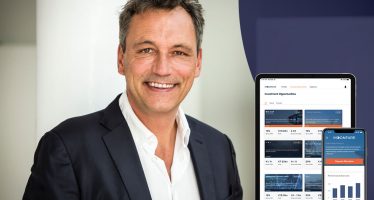 Accessibility issues are holding the private equity industry back — but Moonfare is changing that. Private equity has traditionally been