UniCredit: Driving Social Change Through Banking
UniCredit is among the pioneers in the field of social impact banking, using it to drive its commitment to building a more inclusive society.
UniCredit's Social Impact Banking (SIB) provides impact and inclusive finance to foster sustainable developement and social inclusion. It is dedicated to supporting communities in the bank's various markets.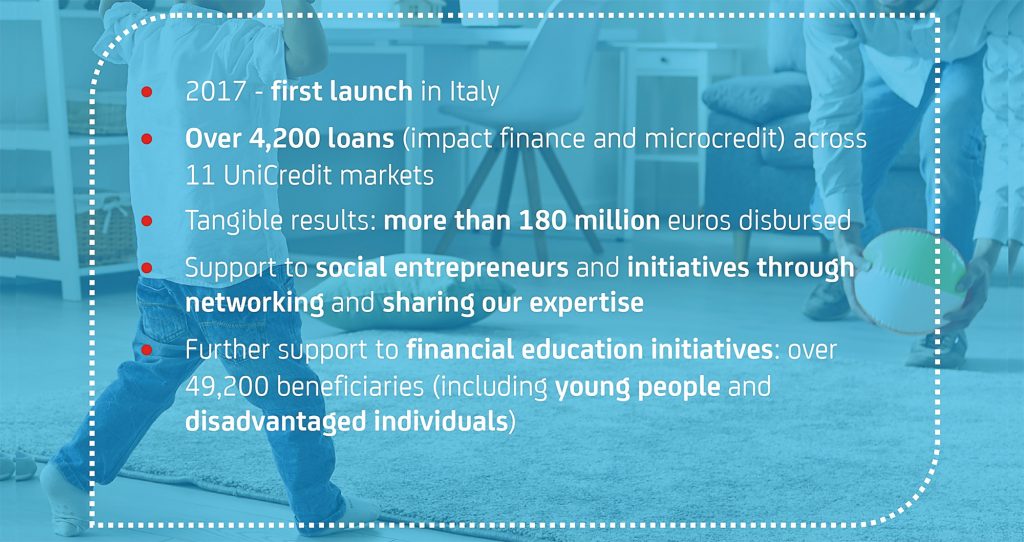 SIB offers credit to individuals and businesses that are sometimes under-served or excluded from traditional products and services. It also supports social enterprises that generate benefits for the whole community. "We share our financial expertise to support the development of social companies," says Laura Penna, Head of Group Social Impact Banking at UniCredit, "supporting them in managing their business to promote long-term sustainability."
UniCredit also aims to connect the various actors in relevant territories to strengthen the contribution to finding a common solution for societal challenges, and grow overall social impact. "This involves engaging partners with whom we share the same vision," says Penna, "but also our people. UniCredit colleagues — current and former — play an important role here as volunteers sharing know-how, skills and expertise."
"Our behaviour is guided by our core values of ethics and respect and the principle of always doing the right thing vis-a-vis all our stakeholders."
Since its launch in Italy at the end of 2017, the SIB programme has provided some 4,200 loans, including impact finance and microcredit, across 11 UniCredit markets to support social entrepreneurs and initiatives with more than €180m.
There are two distinct elements to the Social Impact Banking approach: the combined economic and social impact assessment in the choice of the initiatives to support, and the culture of monitoring and measurement.
UniCredit provides a range of relevant business advisory and support services to complement this model. The client remains central at all times, and the bank accompanies them through all phases of business development.
UniCredit's SIB supports micro-enterprises, profit and non-profit social entrepreneurs, and youth and disadvantaged groups through financial and entrepreneurial education programmes.
The microcredit model seeks to go beyond the commercial relationship between bank and client. It is based on an ecosystem able to cater to differing customer needs, with partners supporting the customer in defining the business idea and the business plan. The bank provides the necessary financing and its colleagues, part of the UniGens volunteer network, offer specialist assistance for the development of a business in its first 18-24 months.
The goal is to provide a tailored microcredit solution, including a range of aspects that are fundamental for business development, from industry relationships to relevant training and skills.
The bank also provides impact finance with advantageous conditions and support in terms of training, access to relevant networks and profile building.
Social Impact in Action
Recent examples of SIB beneficiaries include support for the construction of Neues Wohnen Coburg, an outpatient care and live-in facility in Coburg, Germany, a family-style residential community providing educational support as well as speech and occupational therapy and physiotherapy to young people with mental or physical disabilities.
In Italy, the bank recently launched an initiative to support female entrepreneurship with a focus on those companies that provide services of welfare to women and their families. In CEE, impact financing supported the Snow-White Kindergarten project for children from disadvantaged families in Romania, providing them with modern facilities and access to education. In Austria, the bank financed the expansion of the innovative wheelchair manufacturer Klaxon Mobility, that transforms wheelchairs into battery-powered tricycles using their proprietary Klaxon Klick technology.
Social Impact Banking is further committed to the support of financial education through various dedicated programmes that have so far reached over 49,200 beneficiaries, including young and disadvantaged people.
In Italy, this includes the Start Up Your Life initiative dedicated to high school students, and recognised by the Italian Ministry of Education. In 2020, a competition involving 300 schools took place (virtually) and formed part of the events of Italy's official Financial Education Month. Two winning projects were selected by a panel of experts and the schools each received 13 computers to encourage school digitalisation.
In Germany, UniCredit partners with Joblinge to support students and jobseekers. More than 30 financial education initiatives have been delivered across nine other UniCredit markets since the roll-out of SIB outside Italy in 2019.
Do the Right Thing!
UniCredit's strong social commitment is a significant part of its business philosophy, and Social Impact Banking has an important role to play. In addition to supporting their communities through SIB, UniCredit provided more than €14bn in state guaranteed loans and more than €36bn in moratoria to help European SMEs and individuals mitigate the Covid-19 emergency in the first nine months of 2020.
It has made significant donations across its various markets through UniCredit Foundation to support hospitals and non-profit organisations on the frontlines of the fight against the pandemic. This includes a group-wide employee fund-raising initiative in support of three of the Italian hospitals at the heart of the crisis. In just two weeks, more than 3000 donations from employees helped to raise a total of €1,228,000, of which one million euros was contributed by the UniCredit Foundation.
"Our behaviour is guided by our core values of ethics and respect and the principle of always doing the right thing vis-a-vis all our stakeholders," says Penna. "In an era of growing social tensions, further exacerbated by the Covid-19 crisis, we know that banks have an increasingly crucial role, directly — supporting the more fragile social groups and the community at large — and indirectly, helping to drive the transformation towards a more responsible and socially oriented society.
"We will continue to play our part here as a good corporate citizen to all our communities, looking beyond economic returns to drive positive social change through banking."
---
---
You may have an interest in also reading…
Africa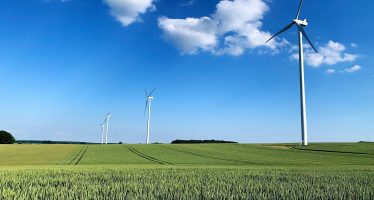 Sustainability and ethical responsibility tied to entrenched values and deep expertise in the continent. Investment and advisory firm ThirdWay Partners
Corporate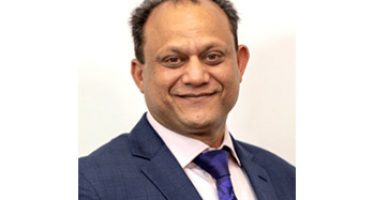 As the world moves deeper into the energy transition, new materials are needed to support technologies that will lower carbon
Corporate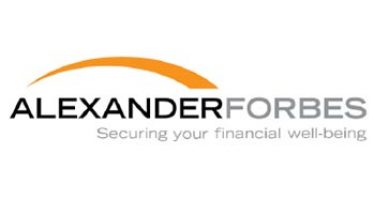 Alexander Forbes Group Holdings Limited, a specialised financial services group headquartered in South Africa, successfully listed on the main board