Metito: Group with a Grasp of Synergy and Solidity
Globally, Metito is recognised as a brand of trust and a provider of choice for intelligent water and alternative energy management solutions. With over 60 years of experience and projects spanning 46 countries the company is leading its industry by example marking many milestones along the way.
Metito's operations cover three business areas: design and build, specialty chemicals, and utilities. The group provides customised, comprehensive solutions across the full spectrum of the industry: desalination, wastewater reuse and recycling; industrial solutions — up to and including hyper-pure water and structures both greenfield and brownfield schemes under different project finance structures. The Group also provides custom alternative energy development and management solutions for utilities and corporations looking to uphold sustainable operations through generating clean, emissions-free energy.
Metito has developed thousands of projects worldwide, earning it the trust of market leaders and a reputation for professional excellence. The group was the first to introduce the reverse osmosis (RO) technology for drinking water outside the US in 1972. It was also the first to pioneer concession contracts with private entities under Build Own Transfer (BOT), Build Own Operate (BOO), and Build Own Operate Transfer (BOOT) schemes in the Middle East. The company pioneered Public Private Partnership (PPP) agreements for bulk surface water supply concessions in Sub-Saharan Africa, and introduced mega seawater desalination plants and mega water treatment, recycling, and reuse plants in Africa.
The group portfolio holds more than 3,000 projects in 46 countries, managed by some 3,500 employees working from of strategically located operational offices.
Resilient Business Model
With a culture of creativity, accountability, an inimitable shareholder structure and a progressive vision, Metito remains resilient, relevant, reliable, and competitive. It has built a legacy of determination and persistence.
Metito was founded with a vision to be a prominent player and a catalyst in decreasing the impact of growing populations, industrialisation, and globalisation on the earth's dwindling natural water resources. This vision still stands because of the strength of its team.
"Our people, our most valuable asset, dare to dream and dare to do things differently," says Metito chairman and CEO Mutaz Ghandour. "We are always challenging ourselves, taking calculated risks and growing as individuals within a company — and as company within our bigger ecosystem."
"Our aim is to continue developing sustainable projects that preserve the environment and the world's natural water and energy resources, while creating a cycle of prosperity for the communities we serve."
That clarity of vision has allowed the company to achieve many milestones over the years, central to which are prominent synergistic partnerships, expansion landmarks and pioneering, sustainable projects across Africa and Asia.
In 2007, Metito welcomed the International Finance Corporation (IFC) as a shareholder and in 2014, the company entered a synergistic partnership with Mitsubishi Corporation, Mitsubishi Heavy Industries and Japan Bank for International Co-operation. With such a high-profile shareholding structure, Metito became increasingly competitive and further geared to pursue its growth plans in new and existing territories.
In 2018, Metito expanded its portfolio to include an alternative energy division targeting emerging markets; and just a year after, a Metito-led consortium was awarded the Rangunia grid-tied solar power plant project by the government of Bangladesh. The winning tariff was the lowest recorded in the country.
In 2019, another Metito-led consortium was awarded the first independent sewage treatment plant project (ISTP) under a BOOT model in the Kingdom of Saudi Arabia, Dammam ISTP — with a designed capacity of 350,000 cubic metres per day. This award winning project reached financial close during the evolving Covid-19 pandemic: a challenge, and a reflection of resilience.
That resilience was also on display at the height of the pandemic when, Metito and Hassan Allam JV inaugurated the world's biggest agricultural drainage wastewater treatment, recycling and reuse plant in Egypt, Al Mahsamma project.
This award winning project, in the strategic area east of the Suez Canal, will make use of advanced remote monitoring systems and the latest treatment technologies, says Ghandour. "It will sustainably benefit the surrounding community, create attractive opportunities for new investments, and have wider economic benefits for the region and beyond."
Emerging Stronger
The disruption of the COVID-19 pandemic has brought opportunities for agile companies, Mutaz Ghandour says. "We have always been long-sighted and sufficiently diversified, which limits our vulnerability to global disruptions. Solid financial capabilities, a strong balance sheet, great liquidity and access to credit allow us to continually develop and invest, despite macroeconomic challenges."
Metito has a vertical and geographical perspective on progress with a motto of "Local presence, global know-how". Experienced leadership and management teams, digital automation capabilities, access to advanced technology and professional teams all play a key role in creating a resilient business model.
---
---
You may have an interest in also reading…
Corporate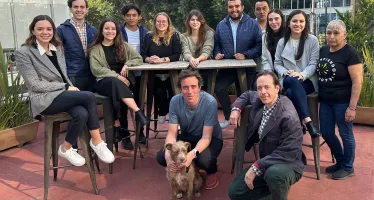 Nazca takes investee companies through the gamut of development to create socially and environmentally efficient enterprises. Venture capital firm Nazca
Corporate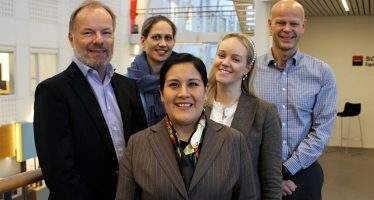 The financial sector is at the heart of an essential shift to more sustainable development, based on a more inclusive
Corporate Leaders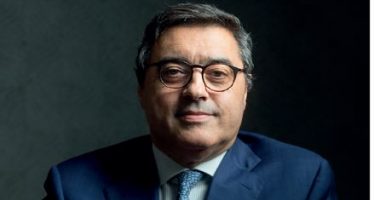 José Manuel Dias da Fonseca has more than 30 years' experience in insurance and risk management and is chief executive