Infinity Solar: Vision of Transition that Began with a Revolution
Necessity is the mother of invention, they say, and Infinity Solar started life in 2014 – prompted by the recurrent and numerous electric cuts because of energy shortages following the Egyptian revolution in 2011.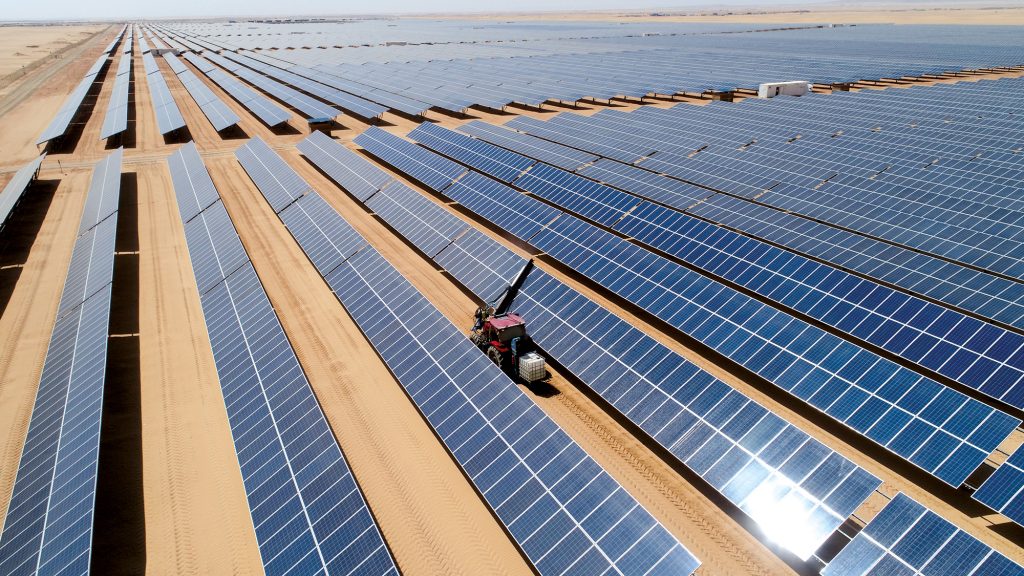 The company founders recognised the need for back-up solutions and began providing on-grid and off-grid PV solar solutions for residential and smaller commercial entities. Their vision was to provide Egypt with clean renewable energy for a brighter and more sustainable future.
Its primary goal is to generate renewable energy and reduce carbon emissions in support of the UN's target to limit global temperature rises to below 2°C above pre-industrial levels. The Egyptian environment provided Infinity Solar with viable, non-polluting, and unexploited renewable resources: solar and wind.
In 2014, Infinity Solar qualified for the Feed-in Tariff program (FIT) run by the Egyptian Ministry of Electricity and Renewable Energy. In 2017, Infinity Solar completed construction of its pilot 1MW solar plant in Cairo – the first solar plant to be built in Egypt and connected to the national grid under Round 1 of the FIT program.
"The Egyptian environment provided Infinity Solar with viable, non-polluting, and unexploited renewable resources: solar and wind."
Just one year later, in February 2018, Infinity Solar inaugurated its flagship project "Infinity 50", also under Round 1 of Egypt's FIT program, which is the first plant of the biggest solar park in the world to date, located in Benban, Aswan.
Infinity Solar is the market leader in the utility-scale solar market in Egypt, with more than half the market share of current connected solar capacities. Its current solar utility-scale pipeline projects include four more plants with a combined capacity of 133MW AC and total investments of about $200m. These plants are due to be commercially operational by Q1 2019.
Infinity Solar works with international industrial partners to build its solar plants, using the latest technology to maximise efficiency and reduce costs. The company was one of the first to recognise the exceptional opportunity offered by the Benban Solar Park, which meets the required economies of scale to aggressively drive-down the price per megawatt produced. Egypt's attractive FIT program has transformed the scope of the Benban Solar Park, which rivals the nearby Aswan Dam in power generation.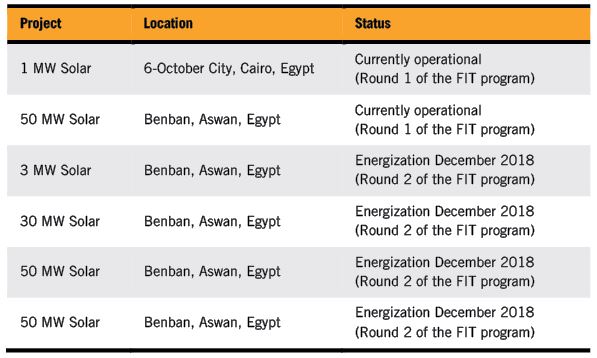 Infinity Solar has secured the support of multilateral banks, such as Bayerische Landesbank (BLB) and Arab African Bank, with an ECA cover from Heuler Hermes, as well as EBRD (European Bank for Reconstruction and Development), IFC (International Finance Corporation) and The National Bank of Egypt for a slew of new solar power projects.
Infinity Solar is currently developing an EV charging-network to enable and promote the electrification of transportation in Egypt and further drive-down the country's CO2 emissions.
Infinity Solar has put Egypt on the global map actively reducing carbon emissions and addressing climate change. With a healthy development pipeline of more than 2GW – split between solar and wind energy across georgraphies including MENA and Sub-Saharan Africa within five years – Infinity Solar is set to establish itself as front-running global developer of renewable energy.
Infinity Solar at a Glance
Established in the year 2014, Infinity Solar is at the forefront of the booming Egyptian renewable sector. Infinity Solar is a renewable energy project developer with focus on solar and wind power development.
Infinity Solar develops, finances, owns and operates renewable power assets to provide long-term clean electricity in Egypt and worldwide.
Developed in-house expertise to provide integrated solutions for the entire project life cycle of a solar power plant, including EPC, O&M and asset management services for utility-scale projects, as well as commercial projects.
Currently operating 65.5 MWp of solar energy under Round 1, including the landmark 'Infinity 50', the first solar project to be operational under Egypt's Feed-in Tariff program in Benban Aswan, as well as 170 MWp under Round 2 of the program to be operational by Q1, 2019.
Planning to add a capacity of 2 GW split between wind and solar to the region within the coming 5 years.
---
Tags assigned to this article:
egypt
---
You may have an interest in also reading…
Singapore Exchange-listed Sasseur REIT is the first retail outlet mall real estate investment trust listed in Asia. It offers investors
The Rokel Commercial Bank is a gateway to modern Sierra Leonean banking, the second-largest commercial bank in the country in
As the youngest CEO of a NASDAQ-listed company, Karl Fredrik Staubo brings energy and verve to his role at Norway's