CORDET: Lending a Hand, Even in the Most Trying Times – Hallmark of an 'All-Weather' Attitude
Direct Dealing on the Rise
While the lending market has traditionally been dominated by banks, direct lending deals are growing swiftly across Northern Europe with 2019 seeing an all-time record of 484 European deals, a 13% increase from 2018. At the heart of this market is alternative credit specialist CORDET.
Founded in 2013 to fill the financing gap left by banks and traditional credit providers facing increased regulation following the financial crisis, CORDET is a specialist credit manager, focusing on direct lending to smaller mid-market companies. This typically includes firms with annual revenues lower than €250m and EBITDA of €2m-€15m, who are based mainly in the UK and Ireland, the Nordics, DACH, and Benelux.
The companies that CORDET supports are niche market leaders that focus on megatrends, such as technological change, the ageing population, or climate change. Most of its financings are event-driven, and funds are used for the purpose of acquisitions, growth capital, restructurings, refinancings or add-on investments.
Weathering the Coronavirus Storm
The current COVID-19 crisis has emphasised the growing need lower mid-market companies have for alternative solutions like CORDET. Traditional banks' appetite for lending has decreased significantly — creating an opportunity for "all-weather" investors to step in and take a lead on financing.
"The COVID-19 crisis has accelerated the retrenchment of banks from the smaller mid-market," says Jakob Lindquist, Co-Managing partner and founder at CORDET. "This provides increased investment opportunities for a direct lending investor like CORDET, which benefits from long-term committed capital."
Strong performing businesses seeking capital to drive growth and value creation, need an investor that can provide structuring flexibility and react quickly to time-sensitive projects. In contrast to many lenders who have chosen to focus solely on their existing portfolios in the current challenging environment, CORDET has secured four new deals in the 10 weeks from April to June while continuing to support existing borrowers through the pandemic.
For institutional investors, CORDET offers bespoke, income-focused credit investment solutions with exposure to sustainable borrowers with low structural risk. The emphasis is on capital preservation and delivering attractive risk-adjusted returns, while minimising defaults. In order to do so, CORDET sticks to its circle of competence – investing in Northern European lower mid-market businesses in industries where CORDET has prior experience (Business Services, Consumer, Financials, Healthcare and Industrials).
A primary focus is on ESG, which plays an integral part in every credit approval process. As a signatory to the UN's Principles for Responsible Investment (UNPRI), CORDET is committed to ESG principles and is in the top five percent of managers to gain, and maintain, a UNPRI A+ rating.
With Northern Europe a key region, CORDET has a long-established presence in these core markets including Stockholm and London. Strengthened by in-depth regional industry understanding, and strong on-the-ground local origination capabilities, CORDET seeks to establish lasting relationships with owners, management teams and advisers.
Experienced Team
Alongside focusing on investor relationships, the CORDET team draws on hands-on restructuring experience from the past to protect investors' capital. "The high degree of experience in the CORDET team, which spans well over 25 years in many cases, is invaluable in assessing the current investment environment," says Magnus Lindquist, Co-Managing partner at CORDET.
CORDET has four partners; alongside Jakob and Magnus Lindquist are investment professionals Christian Ovesen, head of investor relations, and Chris Birt, who is the COO. Both joined CORDET with significant experience in leveraged finance and bring origination expertise as well as extensive relationships with financial sponsors, intermediaries, and banks.
CORDET's staff are grouped into teams: Investment, Risk, Finance & Operations, and the Investment & Credit Committee (ICC). There are 17 dedicated professionals in all, averaging 20 years of specialist industry and finance experience.
The team places a lot of emphasis on its independence. The risk team — headed by CCO John Sealy — gets involved in investments from an early stage, which allows potential opportunities to be independently challenged to ensure a robust approval process. Final investment decisions are taken by the ICC, which benefits from multi-cycle experience and an aggregate of over 170 years of formal credit and underwriting expertise.
As a testament to CORDET's growing reputation and brand, the team was able to successfully complete 28 transactions across 16 borrowers within Fund I with a gross debt value in excess of €650m. CORDET is currently investing from Fund II and has so far completed 10 transactions with a gross debt value of €205m. The team co-invests with investors.
Outlook: Set Fair
While the global outlook remains uncertain as the world continues to grapple with COVID-19 and the economic fallout, Jakob Lindquist sees reasons to be positive. "The agility and flexibility of CORDET, coupled with our extensive experience means we are perfectly positioned to inject capital where it can be put to good use for the benefit of the businesses involved and investors."
---
Tags assigned to this article:
ESG
---
You may have an interest in also reading…
Start-Ups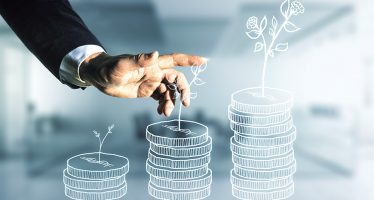 Kickstart Seed Fund was founded in 2008. Yes, 2008 — and despite the recession, the company closed its first fund
Corporate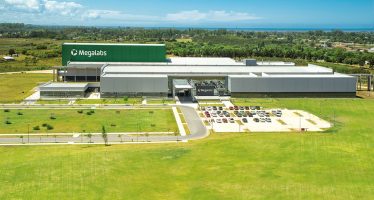 Megalabs is a leading branded specialty Latin American pharmaceutical company, committed to healthcare, strategically oriented towards innovation, and dedicated to
Corporate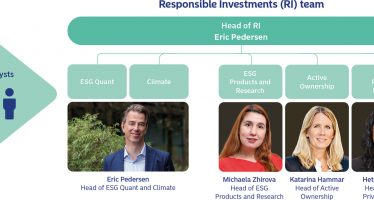 Nordea Asset Management has one of the largest and most experienced responsible investment teams in Europe: 20 dedicated ESG analysts