Exxaro's Socio-Economic Initiatives: Empowering Communities and More
It's been a fruitful year for South African resource company Exxaro Resources, which has bolstered its reputation with concerted efforts in socio-economic responsibility.
The company is devoted to creating to bettering the lives of community residents with meaningful investments.
Exxaro Resources Powering Digital Innovation
One initiative saw Exxaro Resources commit R20bn ($1.36bn) to the expansion of its production portfolio at the South Africa Investment Conference. President Cyril Ramaphosa aims to raise $100bn in the next five years through his investment drive, and Exxaro's investment will help to transform South Africa's socio-economic landscape.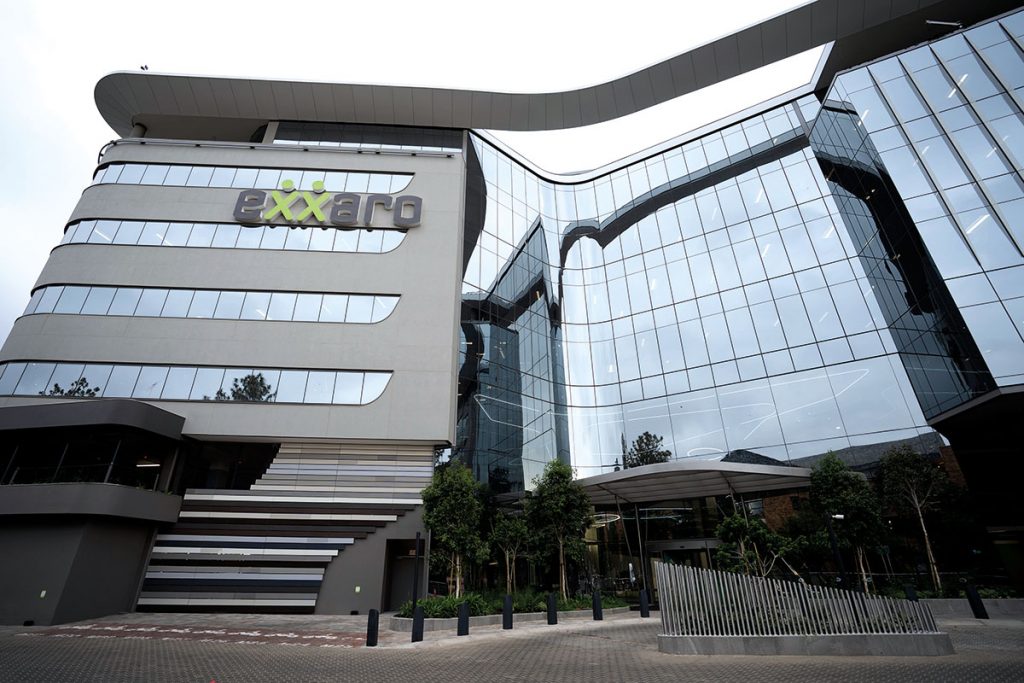 Exxaro Resources is also injecting some R10bn ($680m) into expansion projects in the Lephalale region, site of the flagship Grootegeluk operation, and a further R10bn in the Mpumalanga area, where the remainder of the mines are situated. This includes the Belfast mine, the first digitally connected mine in South Africa.
The Belfast mine's digital footprint captures the essence of Exxaro's 2026 strategy, combining technology and collaboration as a catalyst for significant change.
The mine continues to push the boundaries of real-time decision-making and productivity improvements. It started operations this year, producing coal with relatively low sulphur and nitrogen oxide emissions. The shift to digital allows Exxaro's maintenance teams to remotely monitor equipment to access performance data, facilitating early problem-detection.
Coal production at the mine underscores the importance of the future of the resource for South Africa, and the pivotal role the commodity plays. Belfast production showcases the progress of digitalisation, job creation, upskilling of employees, and sustainability.
Powering Youth Development
The company invests in youth development and an initiative, Youth Exponential Development programme (YDx) — run in partnership with SADICO — helps communities to adapt to the changing environment. It is spurred on by new technologies and the Fourth Industrial Revolution (4IR). Exxaro has invested R40m ($2.7m) in YDx to upskill 34 South African youths from underprivileged backgrounds in "train and trainer" instruction.
This focuses on skills such as digital technology (telecommunications, IT, broadcasting and Internet) and Fourth Industrial Revolution concepts such as the Internet of Things (IoT), Artificial Intelligence (AI), robotics, 3D-printing, nanotechnology, autonomous vehicles, cryptocurrency and cybersecurity.
With these skills, participants are able to start the digital skills training process for others, and 400 people have already benefited from the programme.
Skills development and education are vital to the digital future of the African continent, and programmes like these help Exxaro to have a positive impact on South Africa's unemployment rate.
Powering Community Development
Another way Exxaro Resources contributes to South Africa's economic growth is through its investment in SMMEs, supporting business owners in a drive for economic transformation.
By the end of August 2019, Exxaro had created 178 permanent jobs through its social investments, Enterprise and Supplier Development (ESD) initiatives and Social Labour Plans (SLPs).
A partnership with Nasua Mpumalanga has provided Emakhazeni Local Municipality with free community wi-fi. Hotspots are available at the Municipal Hall, Exxaro Business Enterprise Development Centre, Belfast Taxi Rank, Belfast Clinic, the community hall, U Save Shopping Centre, 4 Ways Take Away and Kayalami High School.
Another example is the Flashing Lites aid initiative. Flashing Lites is a black-owned production studio for corporate films, live-streaming, animation and photography battling high rents and poor cash flow. Exxaro provided funding to secure the future of the business.
With this mindset, the company introduced Ga-Nala municipality in Mpumalanga to the new community hall, built by Exxaro and the people of Ga-Nala. It can accommodate 560 people, and will be used for events and programmes to promote individual and community social inclusion.
The Ga-Nala community hall is just one of several recent empowerment initiatives and outreach efforts by Exxaro. After purchasing the old Total Coal SA assets in Mpumalanga in 2015, the company has constructed Bonginhlanhla Primary School, in collaboration with Seriti and Eskom, several local maths and science literacy programmes, and refurbished the Ga-Nala landfill site.
Exxaro Resources Empowering People
Exxaro Resources recently launched its conneXXion building, aimed at enhancing the health and wellbeing of employees while minimising their environmental footprint. The building has a Five Green Star-rating from the Green Building Council of South Africa, with e-parking bays and central staircases, to encourage employees to avoid elevators.
The conneXXion building epitomises innovation and represents Exxaro's commitment to the environment, reducing the carbon footprint, and conserving natural resources.
As the unemployment rate falls, Exxaro Resources minimises negative impacts of operations and raises the country's economy and morale. Exxaro pledges to continue investing in initiatives for underprivileged communities to build a brighter tomorrow.
---
You may have an interest in also reading…
Qatar Insurance Company's group management shows leadership flair with ESG initiatives and a focus on client-centricity. Despite soaring inflation, geopolitical
CFI.co in conversation with Dr 'Tunde Popoola, Group Managing Director/CEO of CRC Credit Bureau Limited, a private-owned credit bureau based
With diverse revenue streams, including fare- and non-fare revenues from its property business, MTR has been able to ride out