Savills Investment Management: Excellence in Real Estate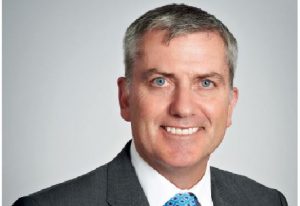 Savills Investment Management is an international real estate investment manager providing:
On-the-Ground capability with offices worldwide to give detailed understanding of the markets the company invests in;
A full service offering, ranging from transactions and originating debt to asset and portfolio management; and
Access to and the backing of Savills, a leading international real estate services group, providing in depth and real time knowledge of the cities the company invests in on a street-by-street basis.
Savills Investment Management's 25+ year track record of successfully investing on behalf of its clients is based on adhering to a core set of principles: buying well in stock selection, delivering target returns with asset management, and maximising performance through deal structuring. The firm's senior team is well respected for its industry knowledge and experience across all facets of investment.
Achievements
Savills Investment Management continues to create a wide range of products ranging from core Pan-European or Asian funds to opportunistic single market or single sector mandates. The firm has decades of experience in sectors such as retail, office, and logistic and have 18 funds and 16 separate accounts. Launches in 2016 included the €300m Mercury Fund, one of the largest Italian investment funds ever to be dedicated to the retail sector.
Two of Savills Investment Management's most successful funds include the Charities Property Fund (CPF) and the European Commercial Fund (ECF). The former is the largest charity-specific property fund in the UK with over £1 billion under management. Key to its rapid growth has been its ability to generate a consistently high level of income while continuing to outperform its benchmark. It has won a number of awards and has the best performance of any charity-specific fund over the last five years. ECF, with over €1 billion under management, offers broad sector and regional diversification with a focus on retail and office investments in western European core markets.
2016 also saw the successful sale of the Potsdamer Platz portfolio in Berlin, the largest German transaction of the year and one of the largest transactions in Europe. Savills IM also secured the first ever joint venture between an international real estate investment manager and a private Chinese investment company when it signed an agreement with China Minsheng Investment Capital Co. The agreement was to develop and promote a series of funds and investment vehicles to invest in global real estate markets and it underlined the strength of Savills IM's reputation.
Strategic Leadership
Under the stewardship of Justin O'Connor, its chief executive officer, Savills IM is fast establishing itself as a global real estate player. The company's AUM has grown from €3 billion in 2011 to its current level of €17 billion, while the volume of transactions is set to be a record €4.5 billion in 2016. This demonstration of strong growth is testament to the continued strategy of expanding Savills IM's market coverage and critical mass.
---
You may have an interest in also reading…
The bank's ability to continuously improve its investment fund offerings is exemplary. And innovation at BancSabadell d'Andorra is always accompanied
B2B GAMING SERVICES: WINNER Best Online Gaming Platform Solution Europe 2023 Gabriel Chaleplis, founder of B2B GAMING SERVICES, commenting on
Slovene Export and Development Bank is a national promotional, development and export bank, as well as an export credit agency.