Nanopool: NP Liquid Glass Coating – A Game Changer
Dieter Schwindt: Coatings That Help Humanity
The world is filled with wonder. However, it often lacks people who recognise the potential hidden in ordinary phenomena that to most observers seem rather unremarkable. When such a crucial event meets the eye of a visionary, a big story may develop.
This is what happened in 2001 when Dieter Schwindt noted how water droplets rolled over porous stone without penetrating its surface – and started wondering. Schwindt not only asked the right question; he also realised that the answer held the key to great opportunity.
Pondering the question and turning to research for the answer, Schwindt's observation provided the foundation for a company that has gained global recognition for its ultra-thin coatings. Based on silicon dioxide (SiO2) extracted from quartz sands, these surface finishing products are environmentally friendly and repel both dirt and microorganisms such as bacteria, viruses, and algae, amongst others.
To this day, Nanopool, the company founded by Dieter Schwindt, is run as an independent family business. The second generation now in charge adheres to the founder's philosophy: quality above all.
Managing Director Sascha Schwindt brims with energy as he explains that the company seeks to do its bit – and more – towards tackling contemporary societal challenges such as reducing greenhouse gas emissions, saving scarce water, and helping protect against viruses – and pandemics. "The lines of communication between management and employees are short as can be expected in a family setting. This allows us to respond quickly, flexibly, and decisively to any demand or change in market dynamics."
"Decentralised and with low manufacturing costs, any bespoke solution can be easily implemented to meet any of mankind's challenges."
Sascha Schwindt adds that speed and flexibility do not detract from quality. The Schwindt family has invested considerably in interdisciplinary research, and initiated numerous clinical studies, to ensure the safety of the company's products. After twenty years in the business, founder Dieter Schwindt still gets excited when given a chance to explain his personal drive: "For us, the focus is on people and the environment. This is what inspires the Nanopool team to come up with innovations."
Dieter Schwindt is particularly vexed about the wastage of fresh water: "Just look what happens each and every day when we fill buckets with precious drinking water and then proceed to add detergents, instantly transforming the content into wastewater. Considering what some people in some places need to do in order to access drinking water, our treatment of it constitutes no less than an absurdity."
Dieter Schwindt has a most remarkable solution: Nanopool's SiO2 coating which then leads to a state where a damp cloth is enough to clean the surface.
Innovative coatings can also help reduce the accumulation of plastic waste. The company developed a cheap and environmentally harmless coating that gives paper and cardboard strong repellent properties, allowing for a much more widespread use of these biodegradable packaging materials.
To prove his point, Schwindt points to an egg carton coated with the protective NP Liquid Glass his company developed. The ultra-thin layer, invisible to the naked eye, prevents the material from absorbing liquids and odours. Nevertheless, the carton remains fully biodegradable. "Our coating is based on sand which is simply returned to its natural cycle. Now, isn't that a fantastic innovation?" Dieter Schwindt is, however, quick to attribute Nanopool's remarkable breakthroughs to the passion and visionary thinking that permeates the family business and its interdisciplinary team of professionals and scientists.
Why are some innovations more relevant than others?
In 2007, at the launch of the first iPhone, Steve Jobs unveiled more than just a new mobile phone: He confronted the industry with a paradigm shift in technology. Until then, the standard of mobile hardware had been miniscule keyboards and tiny mechanical buttons that controlled the functionality of the device's applications.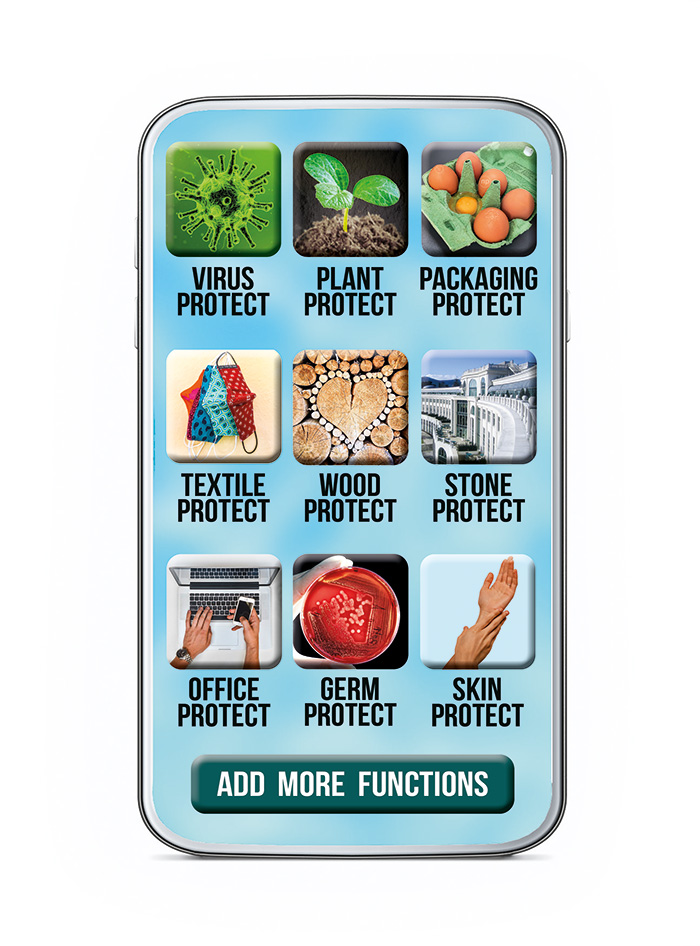 The arrival of the touchscreen revolutionised the business. Suddenly, the hardware was unshackled and could now be easily adapted to every conceivable need. Users quickly discovered that their mobile device could help overcome almost any problem, meet any challenge, and answer any question – whatever the issue: there's an app for that.
Thus, hardware and software became seamlessly integrated to offer users precise functions tailored to their individual requirements, even as those needs change over time – or overnight.
Applying the same technological – and philosophical – flexibility outside the digital realm was long considered a (pipe) dream. But even those dreams sometimes come true as was proved in 2001 by a German family-owned company which developed 'NP Liquid Glass', an ultra-thin protective coating that prevents dirt and microorganisms from adhering to a treated surface.
The technology pioneered by this company is based on silicon dioxide SiO2, found in quartz sand. Silicon dioxide-based coatings are not only cost-effective, they are also completely harmless to humans, animals, and the environment.
So, what does all of this have to do with smartphones?
Nanopool Managing Director Sascha Schwindt explains: "Our basic product, or product matrix, is comparable to a smartphone which can, in its default factory state, perform many basic functions such as placing calls, sending text messages, taking pictures, and surf the internet. It is no different with our product matrix which imparts repellent properties to a wide variety of surfaces and protects them naturally against the adhesion of undesirable substances and organisms. This protective layer is 500 times thinner than a single human hair. It may be applied to both organic and inorganic surfaces and does not change their appearance, feel, or breathability."
Schwindt emphasises that just this basic product matrix can solve an 'unbelievable' number of problems with contamination by dirt or microorganisms. To return to the original smartphone analogy: Nanopool's Liquid Glass can be customised to meet the specific requirements of any industry or sector just as easily as an app can change the functionality of a mobile device. "The possibilities are almost infinite. Decentralised and with low manufacturing costs, any bespoke solution can be easily implemented to meet any of mankind's challenges," says Sascha Schwindt.
To combat drug-resistant germs, NP Liquid Glass offers simple and effective protection, even without add-on ingredients. Both the UK's National Health Service (NHS) and the German 'Land of Ideas' initiative have recognised Nanopool's Liquid Glass as a valuable tool to prevent hospital-acquired infections. Given the acute shortage of antibiotics, the effective prevention of infections has become a top priority for healthcare professionals.
Likewise, NP Liquid Glass offers protection against airborne viruses. Sprayed on surfaces of daily use, like clothing, facemasks, or hands, the solution significantly lowers the adherence of viruses such as the novel coronavirus. With the addition of an active virus-fighting agent – an 'antiviral app' – NP Liquid Glass has an even more targeted effect. Inexpensive, easy to apply, and effective, such a coating offers a solution when and where personal protective equipment and disinfectants are unavailable in the quantities required. As such, NP Liquid Glass can easily and cheaply upgrade casual garments to protective clothing.
In places where resources are scarce, the advantages of NP Liquid Glass are high and plentiful. The product may be used to protect crops in an environmentally friendly way. Even without additional active ingredients, the product is already being used to shield crops such as potatoes, tomatoes, cereals, hemp, and grapes. An ultra-thin NP Liquid Glass coating repels fungi, mould, and pests such as mites and lice so that the plant may concentrate all its energy on growing.
By embedding active 'apps' such as UV-protection, specific regional challenges may easily be addressed. "The natural protection offered by NP Liquid Glass means that the environment and people benefit equally from improved yields and bountiful harvests." Sascha Schwindt explains that even larger pests such as termites lose their appetite as was demonstrated during a field experiment in India.
Two pieces of wood, identical in size, were buried near a termite colony in an area southeast of Mumbai. After nine months, a period that included a drought and a monsoon, the pieces were recovered. The one coated with NP Liquid Glass had been completely ignored by the termites and emerged in pristine condition, whilst the untreated piece of wood had been three-quarters devoured. Without employing toxic compounds or altering its natural characteristics, NP Liquid Glass was able to preserve the wood, offering a long-awaited, and highly effective, solution to every region plagued by termites. Just in the United States, termites cause well over $5 billion in property damage annually. Worldwide, the economic losses attributed to termites exceed $40 billion per year.
NP Liquid Glass: Too good to be true?
A resounding 'no' is Sascha Schwindt's answer: "It is true that we sometimes find it hard to believe the amazing properties of our innovative coatings. However, any and all doubts are dispelled in all the studies, reports, and tests that were conducted. These unfailingly confirm both the effectiveness of the product and its harmless nature."
Nanopool's innovative product matrix is not only eco-friendly, it actually helps protect the environment as well: "That's a bit like the cherry on the cake. Wherever dirt, microorganisms, and pests are kept at bay without the use of toxic substances, potentially harmful chemicals need not be employed. There is no more need to use cleaners at all: after coating the surface, a damp cloth is enough to keep it clean. Our coatings are highly repellent so that tiny particles merely sit on treated surfaces, without adhering to them. Thus, they may be swept away almost effortlessly," concludes Sascha Schwindt.
Nanopool's future plans include reaching out to yet more people and communities that may not be able – or willing – to implement other complex, toxic, and/or expensive solutions. Mr Schwindt is pleased that a number of entities have already recognised the value of innovative NP Liquid Glass as a driver of sustainability. He is particularly delighted of securing a win for Nanopool in this year's CFI.co Sustainability Awards Programme. The company is the recipient of the 2020 Best Green Alternative Innovation Europe Award.
---
You may have an interest in also reading…
Corporate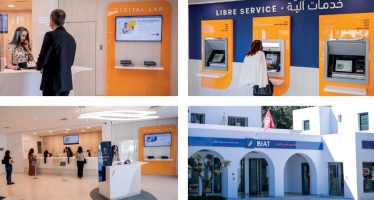 The past two years have been exceptional — and during an unprecedented set of global challenges, Tunisian bank BIAT has
u4673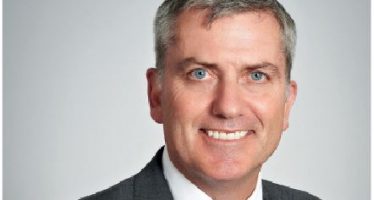 Savills Investment Management is an international real estate investment manager providing: On-the-Ground capability with offices worldwide to give detailed understanding
Corporate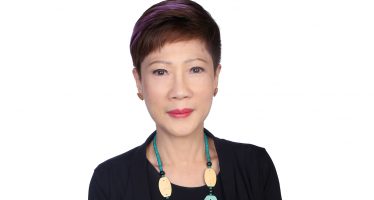 Amy Chung, chief executive officer at Singapore-based Containers Printers, has learned over the years which qualities good corporate leaders need.