Preference Pass: Sunny Travel Savings Franchise
Avid world travelers may have experienced the hopelessness of arriving in a foreign land with little information and knowledge. At best the wary traveler ends up paying a premium for sub-par goods and services. By the time the ins and outs have been mapped, the stay is pretty much over.
Preference Pass was set up as a trusted member site to help tourists when they arrive in a foreign land. When you don't know where to go, what to do, how much to pay, or who can help you with a problem, Preference Pass is there to provide all the information needed to stop wasting time and being ripped off. Preference Pass ensures access to the best prices and conditions on a whole variety of activities and services.
Travel websites tell visitors what to do and where to go, but do not display valuable local knowledge. If something does go wrong you don't know where to turn for help, and those that do help often do so to take advantage of your situation, Preference Pass offers help and takes the stress out of vacationing.
Preference Pass was set up in Ireland to take advantage of EU laws and protection without the disadvantage of the EU taxation rates. Preference Pass was funded by an Irish investment fund set up with the sole purpose of turning the concept into a successful business.
Preference Pass is a global brand and online business, currently a website and soon to be an application. The product is backed up by a call center to help customers with advice, questions, bookings, and other needs.
Preference Pass was launched in 2017 in the Mexican Caribbean. The company has negotiated around five hundred offers and special deals in the region – specifically Cancun, Playa del Carmen, Isla Mujeres, Cozumel, Puerto Aventuras, and Tulum. The offers include tours, activities, restaurants, shopping, transport, entertainment, and health and beauty. The savings are in the range of 25-75% over the suppliers published or online prices.
Preference Pass has a multinational web development team, including European, North American, and South American designers and developers. All design and development is done in-house. The design philosophy has been to create a generic site which is easy to use and can be understood by the many different nationalities who use it.
The travel and tourism global market contributed $7.6 trillion in 2014 – equivalent to 10% of global GDP. In Mexico that figure is $189 billion in 2014 – 14.8% of GDP which represents the tenth-highest absolute contribution globally. Mexico welcomes almost 30 million tourists annually. The country's tourism sector is forecast to grow at an average rate of 4.2% per year through to 2025 – outpacing the global growth rate of 3.8%. Almost two out of every three tourists arriving in Mexico are from the US, 12% from Canada, 10% from Europe, and 11 % from other Latin American countries. Japan, China, and South Korea each represent 1% of the total. Arrivals from China are growing at a rate of almost 30% annually.
Given the success of Acapulco, Mexico's first international resort, the Mexican government decided to fund the development of tourism. Cancun was chosen as one of three locations with tourism potential. In the early 1970s, when the Mexican government conceived the project, the whole state of Quintana Roo had just over 80,000 inhabitants. It was one of the poorest and remotest areas of Mexico. In order to convince investors to back the project, the government built the basic infrastructure and the first nine hotels. Cancun has now grown into one of the most successful tourist resorts worldwide, receiving over five million visitors a year, with an average hotel occupancy rate of 82%. As Cancun grew, the government invested in additional infrastructure, resulting in the emergence of other nearby resorts such as Playa de Carmen, Tulum, Cozumel, Isla Mujeres, Holbox, etc. The state of Quintana Roo received over 10.5 million tourists in 2015, with a growth rate of 5% over 2014. Another 3.6 million cruise ship tourists also visited the state. Quintana Roo now boasts over 90,000 hotel rooms.
Marketing Focus
The marketing focus of Preference Pass has been to create a generic and customisable product enabling the company to sell similar products globally whilst shaping an environment which allows for bespoke branding for resorts to present as an exclusive offer to their guests. This approach has been very well received by resorts and hotels and has enabled the company to create unique tours and activity packages. These offers maintain the same philosophy but are built knowing the specific characteristics of the resort's customers. The resort market these offers directly to customers at check in or before.
The benefits to the resorts are increased customer satisfaction, significant cost savings, and an opportunity for the business to generate a new source of income.
Future Plans
Preference Pass plans to create new markets in 2018 such as the yet uncovered regions of the Mexican Caribbean and other important tourist destinations in the country. Regions will be set up in a franchise format, ensuring that a local partner, who has both contacts and expertise, develops the business, using the tools and knowledge Preference Pass has acquired to date. The company plans on starting its international expansion in 2019, targeting the Caribbean and the main tourist destinations of South America, before going global.
For more information, visit www.preferencepass.com
---
---
You may have an interest in also reading…
Editor's Picks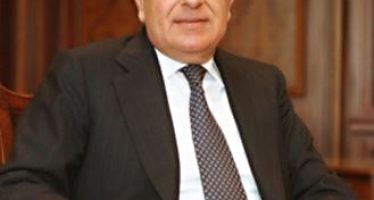 A Global Presence The Safra family fortune – today expressed in billions of dollars – originated on the dusty tracks
Lifestyle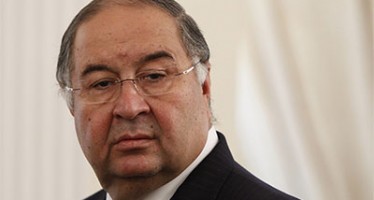 Billionaire Alisher Usmanov is a Russian oligarch with a twist. Mostly known for his thirty percent stake in Arsenal FC,
Lifestyle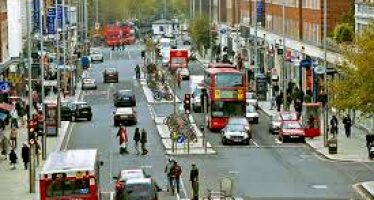 High-street sales continued to grow strongly in the year to September, at the fastest pace since June 2012, and exceeded