We Do Love to be Beside the Seaside, and Fashion is So Much Better For That
As well as health benefits — although not in the way the Victorians prescribed — Britain's coast has provided sartorial and design inspiration through the ages.
As an island nation, Britain has channelled the coastal couture vibe via brands such as Fat Face, Seasalt, Celtic & Co, Finisterre and White Stuff — which pay more than a passing nod to the coastline.
It hasn't always been that way.
Feared, revered, plundered for its booty, Britain's appreciation for its beaches as places of leisure came only in the wake of the industrial revolution. Before that, there was no concept of going to the beach.
Doctors increasingly advocated "taking the waters", and the seaside became more popular throughout the 18th Century. The expansion of railways gave rise to holidays and daytrips to the coast — "glamorous" destinations — and a whole new wardrobe was born.
Bloomers, seaside pyjamas, natty outfits for strolling, boating and bathing — there was an influx of new fashions. Some were significantly more relaxed and daring than the conservative styles of the day.
Some of these early ensembles live on in the soft, Empire-inspired Indian pyjamas reinvented as palazzo pants or floaty hareem trousers.
Perhaps one of the most well-known seaside fashion essentials is the Breton striped top. Typically a cotton top with blue or navy stripes, it hails from Britany in northern France, where it was naval uniform. In 1858, the shirt boasted 21 stripes, one for each of Napoleon's victories. (The stripes also made it easier to spot seamen who had fallen overboard.)
But the shirt didn't have any fashion cred until Coco Chanel spotted one. The legendary French designer incorporated the stripes in her 1917 come-back collection. Her designs, which aimed to elevate leisure wear and break away from the heavily corseted fashion of the time, forever changed casual womenswear.
Jerome Pugh, UK sales agent for a range of French and Italian manufacturers, distributes brands typically sold in the boutiques and stores of UK seaside towns. His brand portfolio includes Mousqueton, Travaux En Corps and iconic beach shoe brand Les Mauricettes.
"Coastal fashion always had its unique identity," he says, "with so much of the inspiration coming from workwear and industrial clothing. It has been adapted over the years by great designers such as Coco Chanel, Jean Paul Gaultier and more recently Barbour.
"This high-end influence filters down and informs a more laid-back version for the high street or the seaside boutique market." Of his top three brands, he describes Mousqueton as "a vibrant and colourful label".
"Travaux En Corps is famous for its Borsalino hats, which are made from texturized paper. And Les Mauricettes create effortlessly elegant, comfy beach sandals and shoes inspired by the south of France. Even their packaging has a nautical feel — they often come with their own hessian bag."
The brands that Pugh represents are found all around the UK coast — but he singles out the Mumbles and Pembrokeshire as up-and-coming areas. The most unspoiled, too.
By Naomi Snelling
---
Tags assigned to this article:
france
---
You may have an interest in also reading…
Europe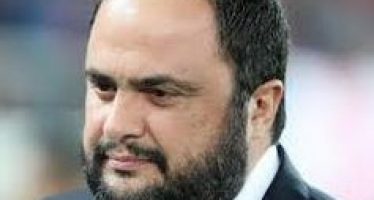 Though the past made him a rich man, Evangelos Marinakis now wants to break with it. Elected councilman in Piraeus,
Lifestyle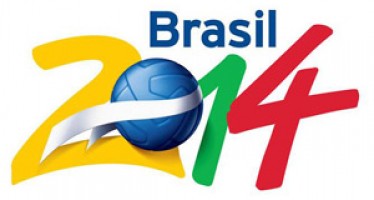 Resources from the Ministry of Tourism will be used for implementing tourist information centres, as well as putting up street
Lifestyle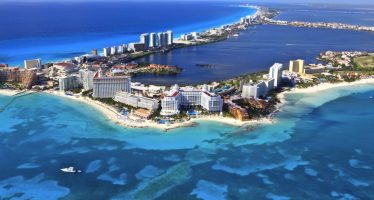 Avid world travelers may have experienced the hopelessness of arriving in a foreign land with little information and knowledge. At