Uruguay: A Near-Perfect Country to Live, Work, and Play Post-Covid-19
The best countries to build a prosperous post-corona life include obvious choices such as Australia (#1), New Zealand (#3), and The Netherlands (#8), but also a few surprising ones: Mauritius claimed a top spot (#6) as did, remarkably, Spain (#5), and Tunisia (#4). However, according to Business Insider, the second-best place to settle once the virus has been defeated is Uruguay – a discrete destination for a select league of in-the-know jetsetters, but otherwise lodged in the shadows of its much larger, and more boisterous, neighbours Brazil and Argentina.
To compile its list, Business Insider only looked at democratic countries and then considered a number of criteria such as economic performance and resilience, climate, cost of living, and attitude towards immigrants. Uruguay pulled in top scores on all metrics, narrowly missing out to Australia, but still light years ahead of any other country in Latin America. Only landlocked Paraguay made the list at #13 for its near-perfect climate, welcoming society, and its enviable cost-of-living – almost 60 percent lower than that of the US.
Both Uruguay and Paraguay have managed to contain the corona outbreak better than others in South America. Paraguay sealed its borders at the first signs of trouble, instituted a curfew, and gave its medical community a free rein to set policy. "The country took drastic, almost draconian, measures early on. At the time, there were only two confirmed covid-19 cases in Paraguay but that was enough to spark a national emergency," says Dr Luis Roberto Escoto, the local representative of the Pan-American Health Organisation (PAHO).
According to a study by the Inter-American Development Bank (IADB), the relative success of Paraguay and Uruguay in containing the spread of the virus is owed to their governments' quick and decisive response. Both countries not only shut their borders, but also restricted large gatherings, and quarantined travellers. The researchers also found that both countries' low population density helped slow the rate of infection and facilitated contact tracing.
Universal Healthcare
Moreover, Uruguay benefitted from a universal healthcare system that was properly funded and possessed the means and expertise to respond to a large-scale viral outbreak. It also helped that the vast majority of Uruguayans trust their government with just 24 percent of people queried in a 2017 IADB poll stating that they do not expect their rulers to do right by them. In next-door Brazil, fully two-thirds of respondents expressed a distrust of their government.
Though Uruguay did not impose a formal national lockdown, some 90 percent of people chose to stay indoors after medical authorities explained in great detail how the virus spreads and appealed to common sense and individual responsibility. Absent extreme poverty and an informal economy, most Uruguayans were able to stay at home without the risk of immediately becoming destitute.
PAHO Assistant-Director Jarbas Barbosa emphasised that strict lockdowns and adherence to social distancing rules are almost impossible to maintain in poor countries where people live in slums and subsist hand-to-mouth.
Once known as the 'Switzerland of South America', Uruguay stands out in the region for its egalitarian society. Almost 70 percent of the country's population belongs to the middle class and, as such, has a vested interest in moderate politics and good governance. Uruguay is also the highest-ranked Latin American country on Transparency International's Corruption Perceptions Index, scoring 71 out of a 100 and claiming the 21st spot amongst 198 countries investigated and tabulated.
Progress Lost
IADB President Luis Alberto Moreno noted that whilst governments throughout Latin America are slowly managing to flatten the pandemic's curve, their debt curve is shooting skywards. The World Bank is worried as well and fears twenty years' worth of progress in poverty reduction may be lost to the novel virus.
The bank's regional vice-president, Carlos Felipe Jaramillio, sounded the alarm and said that Latin America was facing its "worst crisis since record-keeping began, at least 120 years ago". The World Bank forecasts that some 53 million people on the continent may be pushed below the regional poverty line of $5.50 per day: "Under a downside scenario, it could actually be worse still," warned Jaramillio.
Even before the pandemic struck, most South American economies were struggling with anaemic growth, averaging out at just 0.5 percent annually over the last ten years. The International Monetary Fund (IMF) now predicts a sharp 9.4 percent decline in average GDP for 2020, followed by a timid recovery in the years that follow. According to the IMF, Latin America and the Caribbean is the region hardest hit by the pandemic. The fund noted that the economies of Sub-Saharan Africa are expected to shrink by 3.7 this year before roaring back in 2021.
Jaramillo manages a $32 billion World Bank projects and grants regional portfolio and hopes that he can help Latin American governments structure a much more dynamic and resilient post-pandemic economy. He has urges his partners to take a cue from Asia and Africa in particular, and points to Kenya's revolutionary M-Pesa mobile money transfer system as an example of the innovative thinking and approach that should have been adopted in Latin America a 'long time ago': "The continent needs to get serious about fostering innovation, entrepreneurship, and competition to address [its] low productivity".
The World Bank has suggested three priorities that may direct the continent to an accelerated yet sustainable growth trajectory: (1) improved access to digital broadband services, (2) investing in public health and education leveraging the internet, and (3) developing a more dynamic business environment.
Plus ça Change…
However, the political moment in most Latin American countries is not really opportune for large-scale transformation. When disgruntled people take to the street even in Chile – arguably one of the best-governed, least corrupt, and most prosperous countries in the region – something is seriously amiss.
The capacity of most states in Latin America to impose pragmatic policies and deliver effective solutions has been undermined by years, if not decades, of neglect of the public sector. That, in turn, has eroded confidence in politics and opened fissures in the fabric of society, amplified and exploited by populists such as Nicolás Maduro in Venezuela, Jair Bolsonaro in Brazil, and Christina de Kirchner and her presidential puppet Albert Ángel Fernández in Argentina. These and other regional leaders eschew administrative and economic innovation and keep harking back to policies that have failed before – and will keep doing so.
A few brave and wildly optimistic pundits have suggested that, perhaps, an economic crisis of the magnitude predicted by the IMF and others may spark a genuine movement for change. Though hope springs eternal, Latin American voters have run the political gamut from near-fascist to near-communist – and quite literally everything in between – without finding a lasting solution to their plight. The faces and public discourses may change from red to blue and black, but the underlying corporativism and the associated clientelism are carefully kept in place by nearly all actors. Don't expect the Corona pandemic to change any of that. Uruguay is much the exception and thus a lone beacon of hope.
---
---
You may have an interest in also reading…
c-19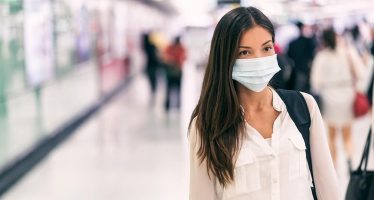 No one was expecting this. No one knows what will happen next. Does that make this a time to hunker
Finance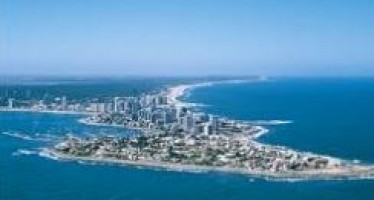 Growth in Latin America and the Caribbean is set to pick up from 3 percent in 2012 to 3½ percent
Sustainability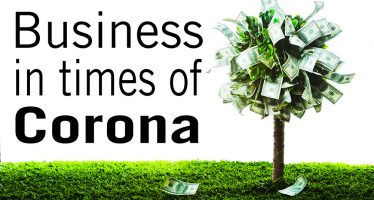 In one of life's little ironies, it was not the senator from Vermont but the billionaire businessman from New York