In Conversation with Managing Partner of Worthwhile Capital Partners: Christian Andersson
CFI.co: Would you please say a little about the career steps leading to your present appointment at Worthwhile Capital Partners?
CA: I have had the good luck to work with institutional investors for a couple of decades now and most of that time I spent with Goldman Sachs and Bank of America Merrill Lynch in London (where I was the Managing Director responsible for the Nordic pension- and life insurance market). It was a fascinating time, as we learned how to support the CIO's decision-making processes, and advise on strategic asset allocation, balance sheet risk management and regulatory changes. This experience was very helpful when we set up Worthwhile Capital Partners in 2018. We wanted to bring our ambition, experience, and investment expertise into a fundraising business, which has traditionally been a sector with a different skillset.
In your view, what personal attributes contribute most to business and private life success?
In my career, I've learned that honesty and strong personal values are essential for building trust and maintaining positive relationships in both business and personal life. In the financial world, surviving one's reputation is crucial. This means standing up for your values, even in challenging or difficult situations. For a newly started company, this involves working hard to build and maintain a positive reputation, being transparent in your actions, and proactively addressing any challenges or negative feedback that may arise.
One key aspect of surviving your reputation is the ability to adapt to changing circumstances and environments. This is important not only for business success, but also for navigating the ups and downs of personal life. Maintaining a strong reputation and staying true to your values requires effort and dedication, but it will ultimately be worth it for the benefits it brings.
You refuse business because of poor sustainability impact. Does this attitude threaten or improve your bottom line?
Our business model has not been optimised to drive financial performance in the shorter run. We are contacted by 60 to 70 fund managers per year, which is astonishing since we only just got started, but 95 per cent of them do not reach our criteria and much of this relates to sustainability. Of course, we choose managers with strong pedigrees in managing risk and return, but the overall philosophy needs to be driven by sustainability and the manager must genuinely stand behind an ethos to create a better world. Our business is growing by 45 percent per year, and it could have been far greater than that, but we have chosen a clear strategy to support only a select group of fund managers who can help improve our planet, our societies, and our economies. That said, we take a long-term view with our focused fundraising strategy and remain convinced that once investor capital begins to accelerate commitments to sustainable investing, we stand to benefit against competition.
Where do you expect to see the strongest investment opportunities in 2023 and going forward?
Our team have spent a lot of time identifying and researching the key drivers for strategic asset allocation for the coming years, and we will focus our work on five secular trends. These are the large macroeconomic shifts, the demographic burden that will impact pension funds, the accelerating impact from climate change, the increased regulation, and growing geopolitical risks. From there, it is not difficult to conclude that our investors need to diversify their portfolios and invest more sustainably. Pension funds, for example, need to take the fiduciary responsibility to embed climate risks into their risk management, and invest long-term in assets that allows its policy holders to live and prosper in a healthy world once they are old enough to take out their pension. Nothing else makes sense. Policy and regulation can support this behavior, and it does. As for our work on fundraising, we will continue to support the energy transition, and we want to begin looking at investments supporting food security and water security. We are currently road showing our new Review Book to all our investors, which outlines these thematics and the investment opportunities that follow. We do a lot of work with investors between our work on fundraising.
What excites you most about the commercial world?
Dealing exclusively with sustainable alternative investments, we are particularly excited about the growing recognition of the importance of sustainability and the impact that businesses and investors can have on the world. At Worthwhile Capital Partners, we are dedicated to making a meaningful impact through our investments, and we are committed to working with our investors to create a more sustainable and equitable future. The commercial world is a dynamic and evolving landscape, and we are excited about the opportunities that lie ahead for our firm and our investors. By focusing on sustainable alternative investments, we believe we can generate strong returns and make a positive difference in the world.
What excites you most about your role at WCP?
As a Managing Partner at Worthwhile Capital Partners, I am passionate about driving business forward and working alongside my talented colleagues. I appreciate the independence of our firm, which allows us to maintain high standards and act with conviction when selecting our business partners. We take as much risk in choosing them as they do in appointing us for their fundraise. I also value the supportive culture at Worthwhile Capital Partners, which encourages collaboration and teamwork. These factors make my role at the firm fulfilling and rewarding, and I am excited about the potential for growth and success in the coming years.
How do you motivate your team? What is your preferred style of management?
My primary focus is on motivating my team and ensuring that they have the support and resources they need to succeed. I believe that the best way to motivate people is to provide clear goals and expectations, and to give them the autonomy and support they need to achieve those goals. Worthwhile Capital Partners is characterised by a positive and inclusive work environment, where team members feel valued and respected, and where their contributions are recognised and appreciated. In terms of my management style, I prefer to lead by example and to empower my team members to take ownership of their work. We also prioritise open communication and collaboration, and I make an effort to listen to and understand the perspectives and needs of my team members. Overall, my goal is to create a positive and productive work environment where everyone can thrive and achieve their best.
---
You may have an interest in also reading…
Finance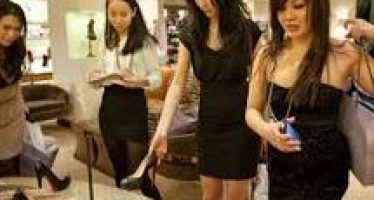 Thanks to rapid urbanization and rising disposable incomes in their country, Chinese tourists spent $102 billion during their travels in
Editor's Picks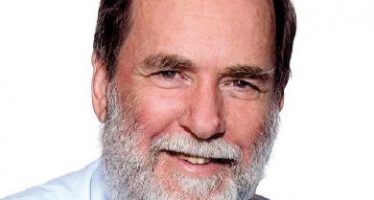 "I'm a philistine." Nicholas F Oppenheimer, worth some $6.5bn, is not likely to be spotted at a theatre or opera
Finance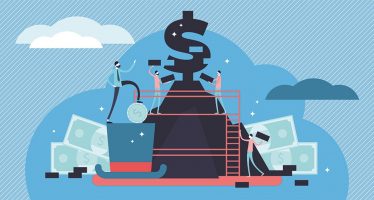 What kind of capitalism do we want? That may be the defining question of our era. If we want to