Grant Thornton UAE: Bridging the Gap in Private M&A Transactions
The increased appetite for mergers and acquisitions (M&A) is prevalent at both a regional and global level. This trend presents plenty opportunity. However trials and tribulations may precede success when considering the MENA (Middle East and North Africa) current market place. For instance, the second most challenging part of being a regional M&A advisor is being able to secure offers on the firm's entire pipeline and not being able to close deals quickly due to the bid-offer gap being too large to bridge.
Obviously, the first and foremost challenge is having no pipeline at all, or worse, one of poor quality. Thankfully, the market in the MENA region has changed in the past 6-18 months with each sector, one by one, showing signs of vitality with deals closing.
According to Mergermarket Ltd data, while M&A deal flow in the MENA region in Q1 2014 ($2bn) was down 31% from $2.9bn in Q1 2013, activity in Q1 2014 managed to double the Q4 2013 value of $1bn. The top five transactions alone made up 85.3% of the total M&A value in the region during Q1 2014.
Valuation Trends in the M&A Market
Sectors such as food and beverage, healthcare, hospitality, education and oil and gas are leading the way with valuations potentially running away with themselves. Investors are still shying away from cyclical investments such as contracting companies and real estate developers. Whilst today, debt-raising on asset backed deals can be closed with relative ease, equity fundraising is still challenging in this environment, and it is likely to take another 6-18 months before this trend changes. Green shoots in the regional IPO market appears to be following the same timeframe and pattern.
"Thankfully, the market in the MENA region has changed in the past 6-18 months with each sector, one by one, showing signs of vitality with deals closing."
In the current market, buyers' value expectations are still very conservative. Whilst buyers do appreciate distressed sellers have left the market, they still consider a conservative bid should be enough to convert a deal. In contrast, sellers who have weathered the storm over the past five years have now moved into better cash positions. They may also have seen promising revenue and profit growth over the past two years, and may now be considering that this is perhaps not a good time to sell.
This is exacerbated by the media recently producing a flood of good news stories, which really do not affect the sellers' business valuation today or any time soon. However, it does affect the sellers' confidence, sentiments and outlook. Some sellers have difficulty letting go of a business where their invested capital is significantly more than the current market valuation.
For direct investments into private businesses, the transition from a buyers' market to a sellers' market and vice versa is cyclical. This transition could occur in the midpoint of a change from recessionary times, where there could be a buyers' market or no market at all, and boom times, where sellers have the upper hand.
In the MENA region, 2014 could well be this midpoint as today's market appears to be neither a buyers nor sellers. It appears to be slowly heading back towards more positive economic times. Therefore the sellers could soon regain the full upper hand in deal negotiations and terms.
Bid offer differentials in the sale of private businesses in the MENA region can be significant to bridge as M&A advisors. Typically bids range between 50% and 85% of the sellers offer price.
Some Ways to Bridge the Gap
Simply convincing a buyer to increase their offer and a seller to decrease their exit expectations in this transitional market is "easier said than done". Nevertheless, there are different structures that can be used to bridge the gap and facilitate a deal.
Deal terms could potentially soften the bridging process for both buyer and seller. For instance, to help the seller reduce their price expectations; advisors could assist by negotiating better earn out terms (such as a sliding scale or a reduced percentage), or requesting the buyer to deposit a certain portion of the deal consideration into escrow (which will then be paid if the conditions are met without risk to the seller).
Exchange rates can play a key role for sellers looking to repatriate their sales proceeds to their home country. Discussing the future outlook of their relevant currency can sometimes give the seller perspective; if the foreign exchange rate is expected to appreciate considerably in the months ahead, then the bid-offer differential no longer remains material.
To enable the buyer to raise their offer; an advisor could convince the seller to offer some interest bearing, vendor financing on a certain portion of the offer to be repaid post deal in instalments over 2 to 4 years period; or one could encourage the seller to retain a minority share; or even allow the seller to take a non-core asset with them to alleviate the cash flow effect on the buyer.
As the MENA M&A market transitions to be more active and towards a sellers' market, there are renewed expectations of increased deal flow and increased business valuations in the coming years; an agreed upon theme between regional M&A Advisors.
About the Author
Simi Nehra is the Corporate Finance Partner at Grant Thornton UAE. Mr Nehra has over 15 years' experience in financial advisory services, including expertise in corporate finance, due diligence, business valuations, mergers and acquisitions and debt advisory. Mr Nehra has led several advisory mandates in the Middle East and North Africa region spanning a variety of industries. He has also provided transaction support to high profile IPOs on the UAE financial markets and advisory services to UAE government entities.
Mr Nehra is a chartered accountant and a corporate finance designate from the Institute of Chartered Accountants England and Wales. He also holds a BA from the Manchester School of Accounting and Finance. Mr Nehra practiced alongside leading professionals in London before relocating to the UAE.
About Grant Thornton
Grant Thornton is one of the world's leading organisations of independent assurance, tax and advisory firms. These firms help dynamic organisations unlock their potential for growth by providing meaningful, forward looking advice. Proactive teams led by approachable partners in these firms use insights, experience and instinct to understand complex issues for privately owned, publicly listed and public sector clients and help them find solutions. More than 35,000 Grant Thornton people, in over 100 countries, are focused on making a difference to clients, colleagues and the communities in which they live and work.

"Grant Thornton" refers to the brand under which the Grant Thornton member firms provide assurance, tax and advisory services to their clients and/or refers to one or more member firms, as the context requires.
Grant Thornton International Ltd (GTIL) and the member firms are not a worldwide partnership. GTIL and each member firm forms a separate legal entity. Services are delivered by the member firms. GTIL does not provide services to clients. GTIL and its member firms are not agents of, and do not obligate one another and are not liable for one another's acts or omissions.
---
Tags assigned to this article:
uae
---
You may have an interest in also reading…
Finance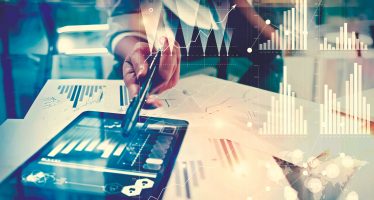 With technology disrupting business models in various sectors of the global economy, Argentina has finally introduced tax incentives for knowledge-based
Banking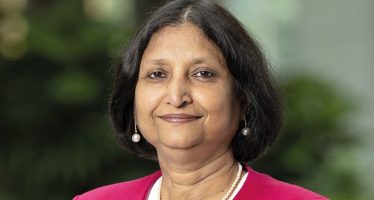 The World Bank uncovers fresh avenues to increase financing capacity. Global development faces multiple crises: Growing debt burdens, inflation, and
Finance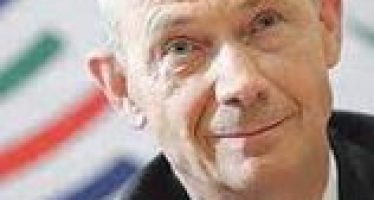 Extracts from an address by WTO Director-General Pascal Lamy, April 24th According to the Panel, "Regulating trade opening is only