Be a People Person: Networking is the Path to Business Success
If it's not what you know but who you know, networking is de rigueur for business people and entrepreneurs.
We all do it, but some do it better, and more mindfully, than others. Some do it without even trying. So what, exactly, is networking? And how has it evolved over the crazy year that has seen us become pros at Zoom and all things remote?
There's an African proverb: "If you want to go fast, go alone. If you want to go far, go with others." It seems to sum up the power of networking as a long-term tool for growing a business and a brand — in ways that you may not even envisage at the outset.
Humans have always been tribal. We feel instinctively drawn to certain people — and to certain brands. Marketing experts tell us this is driven by an alignment of core values. Values resonate, or represent an aspiration. There's always some deep and meaningful explanation to which reviews and research results can attest. This preference for what feels right also influences our choice of networking group, and the way we approach it.
Marina Gask, a long-time member of networking group Sister Snog, believes that the friendships that are forged become the deepest drivers of ongoing success, support and collaboration. Gask is a copywriter, press consultant and co-founder of new online platform, audreyonline.co.uk. She admits that before her experience with Sister Snog she found networking very hit-and-miss — but all that changed when she joined the group.
"I've made some of my deepest friendships through Sister Snog," she says, "one of whom is now my business partner. I came into it as a freelance journalist looking for other ways to generate income streams. And since then, I've 'become' a business, offering copywriting, blog coaching, business writing and press consultancy. I've had a ton of work through referrals from Sister Snog, and worked directly for some of the members.
"And it's not just the work, it's the sharing of business practice, knowledge, contacts and events. It has really built my confidence, being around other businesswomen from completely different sectors to my own. Sharing challenges and solutions together is incredibly powerful."
Jackie Barrie, author of The Little Fish Guide to Networking, advises an open mind. "Simply use networking events as the chance to meet new people and have fun," he advises. "Your goal is to get people to know, like, and trust you. Later, once they understand what you can offer, they will be happy to refer you.
"Meanwhile, you get the joy of doing the same for them, because that's what friends do for each other. I can trace over 90 percent of new enquiries back to someone I met somewhere, sometime."
Anyone who has dipped a toe into the world of sales will have heard the "people buy people" phrase at some point. It's a cliché, but there's truth in it. "Everybody asks me: How do you know so many people?" says businessman Rod Lloyd, director of British vehicle hire company Low Cost Vans. "It's simple, really. I talk to a lot of people. I always remember people's names and I always follow things up.
"When you meet a group of people for the first time you might be a bit on edge, and you don't take in their names when they first introduce themselves. I've trained myself to go round in a circle and 'clock' the names and remember a specific detail — for example, red sweater = John — and it helps me to register each person's name. When I'm talking to that person a few minutes or an hour later, I make a point of using their name. Invariably they won't remember (mine), so I remind them, and then they never forget it."
Lloyd also scrutinises the guest list before a black-tie event and highlights those he intends to connect with, entering with a conscious goal. He believes that getting to know people is a key weapon in developing a word-of-mouth marketing strategy.
Barrie agrees. "It's the best kind of networking and marketing there is, because other people do your selling for you. Having a word-of-mouth strategy is like turning yourself into a magnet that attracts enquiries from friends, and friends of friends," she says.
The media-driven world needs shiny nuggets of expertise to keep its momentum, and networking can be the perfect opportunity to position yourself as an expert in your field.
Victoria McLean, CEO and founder of career consultancy firm City CV, grew her business from scratch by networking. "As a start-up founder, I didn't have a big advertising budget," she says, "or any advertising budget, actually. I've built a community of around 500-plus professionals on LinkedIn by optimising my profile and sharing and posting useful articles and blogs about all aspects of career development and the changing nature of work.
"I'm regularly asked to comment on career issues by the media — everyone from Cosmo to the City financial press. I've also been invited to run webinars, host discussion panels, and speak at business events across Europe and in Australia. Networking is also how I keep myself up-to-date and motivated.
"I get really inspired by having a diverse group of people around me. Currently, it's mostly Zoom calls and online events, but networking has been essential to building my business, and it's proving just as essential to ensuring we continue to grow and support people."
The six degrees of separation principle fascinates Rod Lloyd. "I was talking about it recently and realised that — if I really needed to — I could make one phone call and gain a direct line of communication to a former US president."
Porter Gale, former vice-president of marketing at Virgin America and author of Network Is Your Net Worth, argues that in the age of tech, it's not even six degrees of separation — it's more like three. As technology ushers in an era of increased innovation and collaboration, contacts and partnerships are brought closer, and there is increased access via online platforms.
Networking has evolved from transactional to transformational. It's about taking control of your own course, following your most authentic passions, and making meaningful connections — which can in turn increase your happiness and productivity.
---
You may have an interest in also reading…
Asia Pacific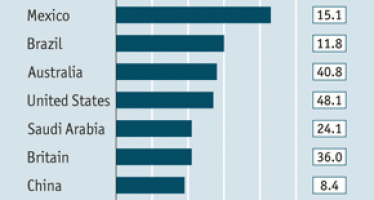 Indonesian are the world's most content people according to new research. Emerging markets and half of the BRIC economies (represented
Editor's Picks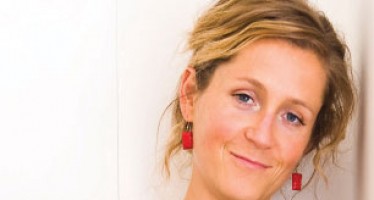 Seeking succour for the digitally-challenged, Britain's Martha Lane-Fox – or Baroness Lane-Fox of Soho as she is known around Westminster
Banking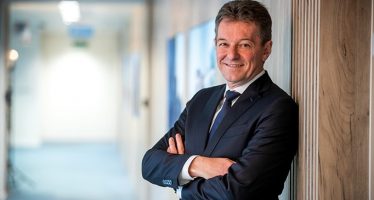 KBC Bank chief executive Johan Thijs has no truck with bureaucracy or time-wasting — but stays upbeat, reports Wim Romeijn.