Forging an Enviable Reputation in the Investment Sphere — via Consistency, Teamwork, and Risk-Modelling Genius
This UK asset management firm stands out — and here's why…
In the investment world, success hinges on a combination of factors, from meticulous analysis to a strong ethical foundation. At Murdoch Asset Management, these elements have seamlessly converged under the guidance of investment director Austen Robilliard. His journey with the company began in 2007, and since then, he and his team have played a pivotal role in its success.
Robilliard started out in a research role, and identified a crucial gap in the market: the absence of risk models that encapsulate the reasons behind fund failures. He developed a proprietary risk modelling system that has proven to be a game-changer.
This is the sort of development that doesn't go unnoticed. Robilliard staked his claim to a coveted spot in financial publishing group Citywire's Top 30 under 30 list, an annual recognition of the emerging stars in wealth management. Over the next seven years, more honours followed: European Fund Selector of the Year — twice — and a spot in a 12-strong group of finalists chosen by RankiaPro, a Spanish-based investment fund information service.
The Murdoch investment team consists of four experts led by CEO Chris Birch. Their combined talents have been instrumental in achieving these accolades. Their collaborative efforts are a testament to a company philosophy in which each member plays a vital role in providing top-notch service.
The Murdoch Ethos
Another arrow in the quiver of Murdoch Asset Management is that of a close-knit staff. Recognising diverse contributions by each individual, the company operates on the principle of "Treat others how you would like to be treated". This ethos is not limited to client interactions. It starts at senior level and permeates throughout the organisation. Seasoned staff uphold tradition by ensuring that new team members become standard bearers for excellence.
Rigorous Investment Selection
Another factor distinguishing the Murdoch investment team is the meticulous analysis conducted before investment funds are selected. The company firmly believes that success is largely determined by the management team and its investment processes and inputs — so significant attention goes into scrutiny at this level.
Each team member boasts high-level academic and industry qualifications, with expertise that spans all of the company's services. This collective knowledge enables the delivery of competitive outcomes for clients via actively managed funds — despite challenges that passive investors do not face.
A Cautious Approach
Robilliard expresses cautious enthusiasm about ESG funds and their potential for positive impact. He notes the relatively small pool of ESG-integrated funds, which underscores the importance of thorough research and the credibility of credentials.
Murdoch Asset Management applies the same stringent selection criteria to these funds as it does to its unconstrained portfolios. Managers display robust, committed, and repeatable processes, along with impressive track records. Their aim is to strike a balance between performance and societal responsibility.
Impressive Growth Trajectory
Murdoch Asset Management's in-depth knowledge and analysis across major asset classes, portfolio construction and fund selection provided impressive growth. From managing just £30.3m in 1991, it now oversees £650m in AUM.
In a rapidly evolving financial landscape, Murdoch Asset Management's values, tactics, strategies and values stand as a testament to the power of meticulous analysis, a strong ethical foundation, and a strong, client-centric team. Austen Robilliard's leadership — and the firm's collaborative investment efforts — have won recognition and resulted in real impacts.
As it navigates the unfolding world of ESG investing, Murdoch Asset Management continues to apply its skill sets to the goal of providing resilient performance to create a better society.
---
You may have an interest in also reading…
Corporate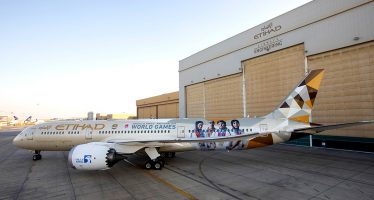 Etihad Engineering, situated in Abu Dhabi at the very heart of one of the world's most prolific aviation growth markets,
Finance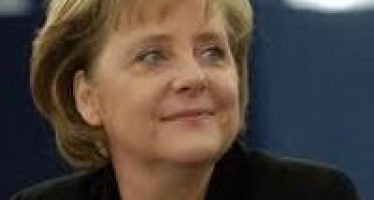 In an address at the 2013 World Economic Forum Annual Meeting, German Chancellor Angela Merkel said that reforms implemented in
Corporate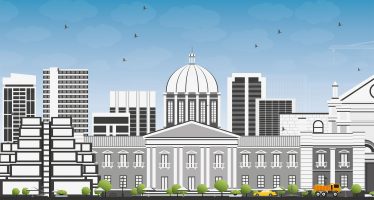 Santiago Free Zone Corporation (CZFS in Spanish) is a leading national socio-economic development consortium which prides itself on delivering excellence