Lord Waverley: Comprehensive UK Trade Policy Strategy for 'a New Beginning'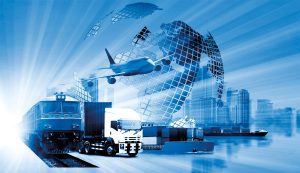 The countdown to the United Kingdom embarking on a new chapter has begun. As I write, there are still many unknowns, the most pressing of which is whether we embark with or without a trade deal.
Uncertainty will prevail until that has been finalised. Trade affects every walk of life: food, goods and services, public services. Jobs and investment in our communities all depend on the UK having successful trade relations with the rest of the world, but to get it right means doing trade differently.
There are essential strategies that should be under consideration. It is time to take stock of what has not worked on trade, and to put it to right so we can build back towards a greener, more sustainable, inclusive economy.
It is time to look at these issues with fresh eyes and to bring a more inclusive approach to finding solutions. The UK is an innovative nation, rich in expertise and ideas and international networks. The challenge is to align our efforts into a shared endeavour covering all aspects of trade.
It starts with having the right approach to trade governance to ensure that everyone — business, consumers, workers, academics and civil society — has a voice. We must be fully transparent and democratic in what we do. Only then will we build trust to deliver better outcomes.
It also starts with bringing together all aspects of trade and looking at the issues in a more holistic way. This is essential for an independent trading nation outside the European Union.
We are not there yet. Gaps in trade governance exist where some constituencies have a voice, but others do not. There are gaps in key strategy areas such as trade in services, and a lack of clarity and connectivity between trade policy, climate, and sustainability. It is of concern to some that we are launching into major trade negotiations without a clear strategy on what we are trying to achieve, and how. These gaps in skills and capabilities have been delegated to the EU for the past 40 years.
UK trade accounts for 30 percent of GDP. Creating a conducive international trading environment, having balanced relations with our trading partners, attracting foreign investment, providing the best possible export support and access to trade finance, ensuring trade — these things are helping us deliver our ambitions. The need to become net-zero on carbon emissions while maintaining high standards is also in the mix. Policy is not simply about supporting exports; it is about all aspects of trade.
Never has creating an inclusive and sustainable approach for trade mattered more to the prospects and prosperity of the UK. In Parliament, we have launched the All-Party Parliamentary Group (APPG) for Trade and Export Promotion, which I have the honour of co-chairing.
The group will bring the voices of business, unions, consumers, academics, NGOs and civil society together into the heart of the national debate to create a genuinely collaborative effort to build consensus around the issues that matter and, crucially, deliver better outcomes from trade.
The APPG is strengthened by having as vice-chairs cross-party representation and recognition of the UK: Scotland, Wales, Northern Ireland and the nine regions of England. The group was founded on exactly this vision: to bring international trade policy, trade promotion, investment, and trade finance under one roof and into an inclusive and representative forum. This allows us to look at issues in a way that offers the best chance of delivering better solutions and outcomes. Parliament can, and must, provide oversight and hold government to account in a way that builds confidence and trust.
The new APPG is ably supported with a secretariat run by an organisation that lives and breathes trade, the International Chamber of Commerce. The collaborative approach with shared endeavour will assist in driving our collective prosperity. It is a unique opportunity to rebuild our economy and our trading links in a fairer and more sustainable way.
Written and evidence sessions will begin in earnest in the new year. In the meantime, we are probing government on a range of issues: the need for a review of the regulatory framework to tackle the $3-5tn trade finance gap, the importance of maintaining standards and rights, trade deals, and transparency on the use of development funds to help accelerate the digitalisation of emerging economies.
Consultation has begun on a core programme and an ambitious outreach programme for the UK regions and parliamentary counterparts in other countries. We will also be reaching out to UK business organisations around the world to invite them to participate. There is plenty to consider. A rethink on the role of government and how we strengthen private sector capability, for example, should also be on the table for discussion.
A new Clause in the Trade bill, currently running its course in Parliament, has been proposed that would require Ministers to report to Parliament on how the benefits of new Free Trade Agreements are to be realised, including the trade and export promotion strategies they intend to adopt. After debate Government responded by agreeing to this in a two- year cycle. This is a commendable initiative to ensure the voice of business and those organisations that speak for and represent it are heard. Lord Lansley, having moved his amendments, concluded that…:"businesses can see how the Government will put resources behind the strategy to help them be more successful in the markets they are looking to in the year, or two, or three, ahead. That is what they critically want: stability in a strategy from government and the resources that they know they can rely on to get into those markets and support them." This will bring understanding and trust by the private sector in a process that has lain dormant for 40 years.
The private sector plays a larger role in trade support in G7 counterpart countries. There is much to learn from countries such as Japan, which has a highly effective partnership between government and private sector. Too much is often asked and expected of government. Operating as an independent nation means government and public funds need to be focused where they add most value — in areas such as trade policy, negotiations, strategic sector support and capacity building.
This is a team endeavour. The time has now come to cast divisions aside and to work together for the common good.
About the Author
Lord (JD) Waverley
Independent Member
House of Lords
Twitter: @LordWaverley
LinkedIn: linkedin.com/in/jdwaverley
---
You may have an interest in also reading…
Europe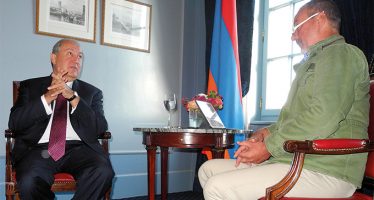 Armenia is ready for its time in the spotlight. The landlocked country experienced a watershed moment earlier this year when
North America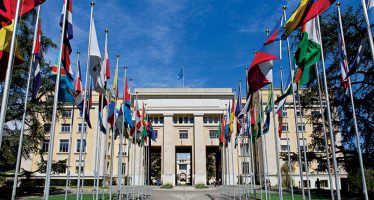 James Zhan suggests world leaders make a joint effort to formulate effective investment policies to help build investment firepower to
Europe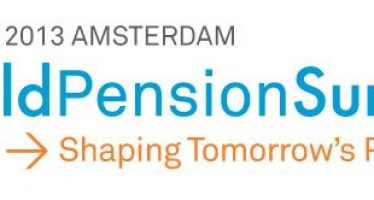 13-14 November 2013 | Amsterdam WorldPensionSummit is the only platform 'for and by' Pension Professionals. At the Summit you can