Women, Science and Robots: The Gender (R)evolution Ushers-in Precision Medicine
In Germany, a team developing an AI-based human resource tool thought they had found a way to feed their system data while respecting privacy laws: they used information from newspapers dating back to the 1950s.
By Shahnaz Radjy and Maria Teresa Ferretti
But when the team reported back to the project leader, she pointed out that the biases inherent in such data — in particular with regard to gender — made this approach impractical.
This example was recently cited at an international forum on women's mental health at the University of Zurich. The event brought together more than 100 scientists, policymakers, doctors, patients, and other stakeholders, and focused on the theme Sex and Gender Differences in Brain and Mental Health: The Gateway to Precision Medicine.
The world is full of paradoxes. Women have never enjoyed as many rights, and yet more and more instances of systems being designed by-and-for men — due to unintentional biases — abound. From crash test dummies to police and military equipment, things are designed for an average Caucasian male's height and weight. Even the safety mechanisms on tractors, where the engine comes to a stop if the weight on the driver's seat suddenly drops, are often not calibrated to women's slighter stature.
Within brain and mental health, similar challenges can be found. The result is "shallow medicine", a one-size-fits-all type of approach that no longer fits with our knowledge and technology. Eric Topol, in his book Deep Medicine: How Artificial Intelligence Can Make Healthcare Human Again, puts it thus: "This is where we are today: patients exist in a world of insufficient data, insufficient time, insufficient context, and insufficient presence. Or, as I say, a world of shallow medicine."
"The work being done here is so important, we have to share it with the broader public. Everyone has a brain, and almost everyone I know has a parent, grandparent, friend, or relative suffering from brain or mental health issues."
In basic neuroscience, female mice tend to be set aside in favour of males for preclinical research — initially because female hormonal cycles may have affected the research results, and then from force of habit. Researchers often do not specify the gender of the animals used in research, making it impossible to know whether the results can be extrapolated to apply to male and female systems.
At the next level of research, Phase I and Phase II clinical trials, women tend to be highly under-represented. By Phase III trials, there is no stratification of the patient population by gender. The majority of those suffering from mental health issues are women, and not just Alzheimer's. They are twice as likely to be affected by depression, migraines, PTSD, multiple sclerosis, anxiety disorder, and some brain tumours.
And that's not all.
Women's Brains
Women's brains are affected differently by diseases, symptoms, and treatment. Women and men may need different preventative strategies, different biomarkers, and even different treatments. In 2013, the Food and Drug Administration (FDA) in the US had to change the labels on Zolpidem, a sleep-disorder medication, to halve the dosage for women. They were suffering from more severe side-effects — in some cases fatal ones. Prescribing aspirin to women can reduce the risk of stroke, while prescribing the same drug to men will reduce their risk of cardiovascular disease.
Enter precision medicine, defined by the US National Library of Medicine as: "an emerging approach for disease treatment and prevention that takes into account individual variability in genes, environment, and lifestyle for each person". This approach will allow doctors and researchers to predict more accurately which treatment and prevention strategies for a particular disease will work in which groups of people. "It is in contrast to a one-size-fits-all approach, in which disease treatment and prevention strategies are developed for the average person, with less consideration for the differences between individuals," the museum notes.
Incorporating gender as a variable is a work in progress, at different stages of implementation in different countries.
Socioeconomic risk factors have an impact on gender differences in brain and mental health, too. Aside from education being a co-variable for every human disease in history (quote from Roberta Brinton, University of Arizona, at the Swiss forum), women can be exposed to a risk factor more than men, or the same situation can be experienced differently by men or women.
Just Like AI
Just like the AI system described in the opening paragraph, having the right data is a necessary stepping-stone to address gender bias in health and illness.
This is why, in 2016, a group of scientists, artists, healthcare professionals, and technologists founded the Women's Brain Project (WBP), the organisation behind the forum. The WBP is a non-profit that advocates for women's mental health, and is pushing for differential research based on gender, a first step towards precision and personalised medicine. Having precision medicine will eventually lead to more efficient drug discovery and early diagnosis, saving healthcare systems money, so the arguments are financial, too.
With a patient-centric and multi-stakeholder approach, the forum in Switzerland was the first time patients, the FDA, drug developers, regulators, the World Health Organisation, Google, and the OECD came together to discuss hurdles and potential solutions to the pervasive gender bias.
Position papers and calls to action will be some of the tangible results of the forum, to engage policymakers and regulatory authorities in the goal of better science and data.
This non-profit organisation and its annual event are supported by a mix of entities that reflect how relevant these issues are – from Lobnek Wealth Management to Alzheimer Research UK, Eli Lilly, Microsoft, Roche, and the Wyss Centre, to name but a few.
The mother of Emilia Clark (Daenerys in Game of Thrones) attended; Sophia, the former queen of Spain, sent her regrets at not being able to attend, but added encouraging words about the importance of the WBP mission. The global ambassador for the event was actress, activist and film director Fagun Thrakar. Sophia the Humanoid Robot closed the last session of the forum, rounding-off an impressive array of speakers.
As Fagun put it, "The work being done here is so important, we have to share it with the broader public. Everyone has a brain, and almost everyone I know has a parent, grandparent, friend, or relative suffering from brain or mental health issues."
This is a clear example of female leadership in health. "Achieving precision medicine— starting from sex and gender and then including any other type of diversity, to move from shallow medicine to precision medicine — will impact the cost of health as well as our collective ability to provide better, more adequate treatment across the board" says WBP co-founder and CEO, Antonella Santuccione Chadha.
The vision of the organisation is to create a sex and gender precision medicine research institute, because whether you credit Abraham Lincoln, Peter Drucker, or another source, the wisdom of the words, "the best way to predict the future is to create it" is indisputable. i
Shahnaz Radjy is a member of the Women's Brain Project Executive Committee and holds an MBA in Healthcare Management from the EHESP as well as a Bachelor of Arts in Biology from the University of Pennsylvania. She worked for ten years in chronic disease prevention and workplace health both at the World Economic Forum in Geneva, and the Vitality Institute in New York, USA. She is now based in rural Portugal. Follow @sradjy on Twitter.
Maria Teresa Ferretti is a neuro-immunologist with over a decade of international experience in the field of Alzheimer's disease. She is the co-founder and Chief Scientific Officer of the Women's Brain Project. She holds a Masters in Pharmaceutical Chemistry, a PhD in Pharmacology and Therapeutics at McGill University, Canada). She is a group leader in the Nitsch's lab (University of Zurich). In her research, she aims to identify novel biomarkers for improved individual level prediction of cognitive decline and Alzheimer's.
---
You may have an interest in also reading…
FRONT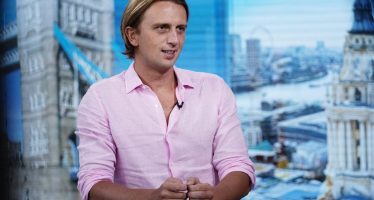 Revolut founder and CEO Nikolay Storonsky has an intimate view on the crisis in Ukraine By BRENDAN FILIPOVSKI Nikolay Storonsky,
Europe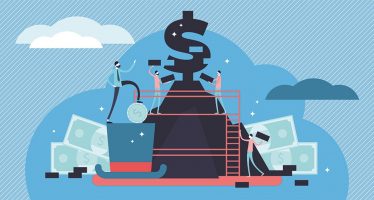 What kind of capitalism do we want? That may be the defining question of our era. If we want to
Editor's Picks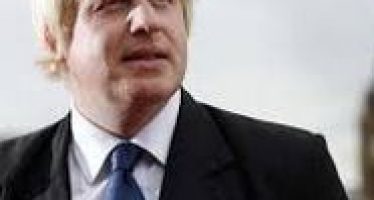 He did inhale. London mayor Boris Johnson did, being – in his own words – no stranger to cannabis. He