Dame Helena Morrissey: Women Rising to the Top and Helping Business to Flourish
Dame Helena Morrissey understands how isolating and intimidating it can be for women in the male-dominated financial sector.
She's a seasoned expert with over three decades of experience in the financial services sector. During her 15-year tenure as CEO of Newton Investment Management, she helped to more than double the firm's AUM.
But it took time for Morrissey to gather the courage to make her voice heard in those homogenous spaces.
She launched the 30% Club campaign in the UK in 2010, pushing the top brass at FTSE 100 companies to recognise the benefits of diverse leadership. As the name suggests, the global campaign encourages the people in power to reach 30 percent female representation on all boards and C-suites — worldwide.
"Helena Morrissey understood that while women's networks are very important, they were not actually moving women up," said Brenda Trenowden, the former Global Chair of The 30% Club. "The only people who could do that were the people in power, and Helena's idea was to start with the board: it's at the top of the organisation, it's visible, and it gets measured."
By 2015, when Morrissey passed the reins to Trenowden, the campaign had achieved measurable progress, pushing female representation on FTSE 100 boards from a previous baseline of 12.5 to 26 percent. It also saw the end of all-male FTSE 100 boards drop from 21 to zero. New targets call for the inclusion of at least one person of colour to all FTSE 350 boards and executive committees by 2023 — still with gender balance, so that half of those positions go to women.
Trenowden's successor, Ann Cairns, celebrates the campaign's continued commitment to its global mission and the progress made thus far, but warned there was still much to do. "The glass ceiling is still pervasive and women of colour face some of the greatest hurdles of all," she said. "It's a time of change, a time of acceleration, where we can build a much better world for everyone."
Morrisey echoed that sentiment, stating that if she had it to do it all over again, she wouldn't limit the focus to women, but attempt to broaden diversity in all dimensions.
Morrissey does just that. Her cross-company initiative seeks to increase inclusivity within the investment and savings industry.
"We don't want to 'fix the women' and then 'sort out' ethnicity and socioeconomic diversity. The Diversity Project very overtly is trying to broaden diversity in every dimension," she said.
Despite reams of research showing that diverse companies perform better, Morrisey is disappointed that few business teams rarely reflect the wider population, leaving an untapped pool of talent, perspectives and backgrounds.
"The science backs up the fact that female powers of empathy and collaboration are beneficial," she said, citing a 2020 study that found senior management teams comprised of one-third female leaders achieve a net profit margin of 15 percent — while those with none could expect less than two percent.
"It is very obvious to me, both as a parent and a businesswoman, why companies with greater numbers of female executives bring in ten times greater profits," she said.
"All the evidence suggests we continue to make painfully slow progress towards encouraging more women into fund management and to build their careers in our industry. At the same time, a sense of fatigue has set in around the topic of gender diversity. Yet the arguments for having more women run money, manage people, lead client relationships and contribute to our industry's culture and future are stronger than ever."
Morrisey recently joined the House of Lords and was appointed to the board of the wealth management company, St James's Place. She was confirmed as the lead non-executive director of the Foreign, Commonwealth & Development Office in September 2020.
She is a shrewd business leader — and mother to nine children. She met her husband, Richard Morrisey, when they were both studying at Cambridge.
"Richard volunteered to stay at home after our fourth child and that's a big part of how I cope."
---
You may have an interest in also reading…
Europe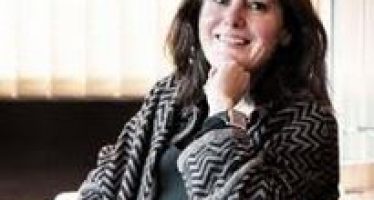 Prof. Alice Guilhon is the dean of Skema the new business school created through the merger of Lille School of
Banking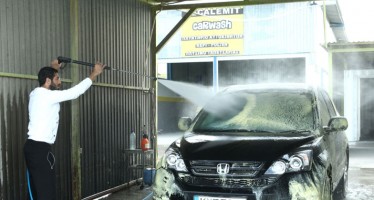 After completing his 26-month military service, Andronikos (23) set up his own car wash business on his parent's land. The
Finance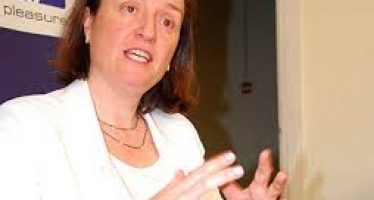 Getting banks to notice women is quite the challenge. Whereas research consistently shows that women are exceedingly good at managing