Mowgli Foundation Report: Mentoring Achieved Return on Mentoring Investment (ROMI) Returns of 890%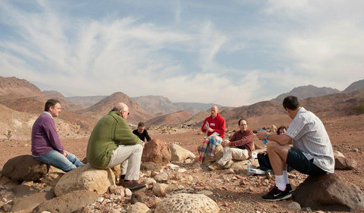 The Mowgli Foundation publishes a report that highlights the Return on Mentoring Investment (ROMI) and economic generation impact achieved through the mentoring of over 780 entrepreneurs in the Middle East and North Africa during their 12-month mentoring programs.
Governments, funders, corporations and philanthropic investors in Mowgli's entrepreneurial mentoring model achieved significant ROMI returns of 890% across the MENA region, according to the report. The report highlights that the creation and safeguarding of over 3,470 jobs since 2009 has generated and contributed over USD 18 million to the region's economies.
To calculate the ROMI, data collected from Mowgli Entrepreneurs since 2008 was used to determine the number of jobs created and safeguarded during the Mowgli facilitated mentoring year.
"Governments, funders, corporations and philanthropic investors in Mowgli's entrepreneurial mentoring model achieved significant ROMI returns of 890% across the MENA region, according to the report."
Some other highlights from the report include key points about the best practices of mentoring which focuses on supporting both the professional and personal sides of the entrepreneur, which are together key to ensuring the greatest ROI. In addition, countries that have a developed and entrepreneur-serving ecosystem enable higher job creation levels than those that do not.
CEO of the Mowgli Foundation, Kathleen Bury, commented, "This report shows that funders really are achieving significant ROI when investing in mentoring as a key component of entrepreneurial support. The results we are sharing today are based upon the data relating to the mentoring year that Mowgli facilitates only and not from that which is created or generated afterwards. We can only assume that, like the entrepreneurial curve, it will increase exponentially as the foundations have been set, enabling further ROMI to be realized."
Bury added, "Unemployment and sustainable economic growth continue to be some of the MENA region's biggest challenges and so by sharing this analysis we look forward to seeing the region further embrace entrepreneurial mentoring, alongside the likes of business skills training and financial support, to achieve even greater results in the future."
The returns mentioned in the report are in addition to the other benefits that the entrepreneurs have received during their mentoring relationships; increase in their profits and sales, expansion of their operations and feeling more confident in their abilities and skills to tackle future challenges. In addition, Mowgli's programs have also trained more than 900 mentors who practiced new leadership skills based upon the "serve to lead" model. These benefits have been significant but are intangible and therefore cannot be quantified in the ROMI returns.
The report, which can be found on Mowgli's website, includes specific country data from the different markets that Mowgli has operated in across the Middle East and North Africa.
For more details, inquiries and to receive a copy of the report, please email: info@mowgli.org.uk
About Mowgli Foundation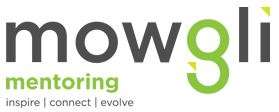 The Mowgli Foundation is an international UK headquartered award winning mentoring organisation that works with international and local governments, financial institutions, philanthropists and corporates across 14 countries to provide mentoring programs that empower entrepreneurs to drive economic growth and develop leadership models.
Mowgli provides mentoring programs that inspire, connect and guide entrepreneurs and leaders to overcome life's personal and business challenges through the:
Training and nurturing of mentors
Strengthening of entrepreneurs and their businesses by matching them with a trained mentor in facilitated and supervised long term relationships
Building of a global community of trained mentors and entrepreneurs that are able to access networking, learning and growth opportunities
Mowgli has an alumni with over 1680 members and has matched over 780 entrepreneurs with trained mentors in 14 countries; Algeria, Bahrain, Egypt, Jordan, Lebanon, Libya, Morocco, Palestine, Qatar, Saudi Arabia, Syria, Tunisia, Yemen and the UK.
In 2016, the European Mentoring & Coaching Council (EMCC) awarded the European Quality Award (EQA) to Mowgli for its Mowgli Mentoring Experience (MME) program and in 2012, Mowgli received the Mohammed bin Rashid Award for Young Business Leaders Award for the 'Best Mentor Network in the Arab Region'
---
---
You may have an interest in also reading…
Greece & The Euro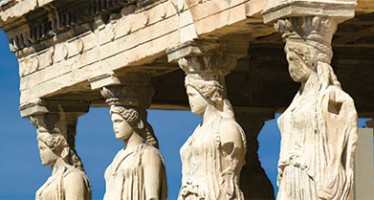 As we await the outcome of the four-month extension of the Greek credit arrangement with the Troika (EU, IMF, ECB),
FEATURED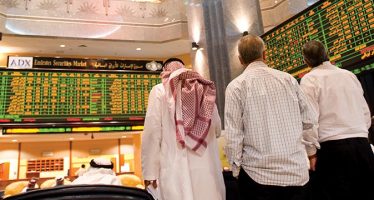 The Abu Dhabi Securities Exchange (ADX) was established in 2000 as a legal entity with autonomous status, independent finance, and
Europe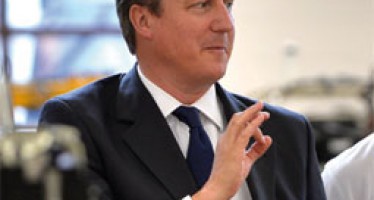 The Bentley SUV Bentley Motors recently confirmed that it will proceed with the development of the Bentley SUV, the company's