Didier Drogba: Just Do It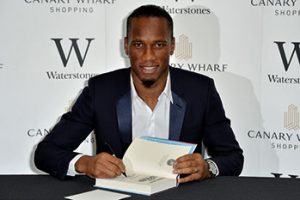 At a time when transfer sums seldom exceeded seven digits, Didier Drogba's £24m move to Chelsea in 2004 both broke the record and caused a global buzz.
Drogba did not disappoint his London club and went on to help Chelsea to its first Premier League win in half a century – a feat he repeated the next year. During his eight years at the landmark club, owned since 2003 by Russian billionaire and philanthropist Roman Abramovich, Drogba made over 250 appearances on the pitch, delivering 104 goals.
The player was especially appreciated for his scoring average in decisive games, setting the counter in motion 10 times in 10 finals. With dependable precision, and an almost stoic dedication to forcing a win, Didier Drogba represented the ultimate big game striker – not, perhaps, the best player of all time, but most certainly one who could be counted on to deliver.
Then came a three-year interlude in China and Turkey, where he played for Galatasaray, a club which has a knack for attracting waning star players. Drogba returned to Chelsea for a triumphant farewell season (2014-2015) where he again helped to secure the league title. Departing for Canada the next year, Drogba joined the Montreal Impact for two seasons before moving south of the border to the relatively obscure Phoenix Rising, a team playing in the United Soccer League – the second division of US football. Drogba acquired a stake in the Arizona club and now seeks to push it all the way to the Western Conference of the Major Soccer League. That would see his investment in the club balloon.
As arguably the best-known son of the Ivory Coast, Didier Drogba always reserved some of his best moves for his country's national team, scoring 65 goals in 104 matches and participating in three world cup tournaments, twice as captain of the squad.
Named UNDP goodwill ambassador in 2007, Drogba is committed to the eradication of malaria which still causes up to half a million preventable deaths each year. The player also signed on to a number of programmes that fight HIV/AIDS and increase public awareness of the disease. He donated the $5m fee he received for being the African face of Pepsi towards the building of a hospital in Abidjan, and joined up with Bono and Nike to raise funds for the treatment of HIV/AIDS patients, noting that the infection can be tamed, and lives saved, for as little as 40 cents per day.
He was known on the pitch for using his physique to find a way through and his wits to quickly exploit open spaces. Drogba is determined to deploy his creative qualities to help improve public healthcare across Africa, noting that, more often than not, people die for want of medication. "Lives are lost because insulin is unavailable or some cheap pill cannot be had," he said. "It's the basics that need to be put into place first. This can be done easily and cheaply, and saves countless lives."
As UNDP goodwill ambassador, Drogba is particularly keen to help implement the Sustainable Development Goals (SDGs) that target the reduction of poverty and want. At home, the player has been praised for his relentless work to promote national unity and the healing of the deep wounds caused by two civil wars.
Named by Time magazine as one of the 10 most influential people – alongside world leaders such as Bill Clinton and Barack Obama – Didier Drogba has remained true to his roots and a good man to boot: straightforward both on and off the pitch, the Ivorian player does not need a panel of academics to tell him what is wrong with the world and how to fix it.
In a soccer match, too much interplay often wrongfoots an attack. In the same way, the solution to many of the world's problems is most likely to be found along a straight line that points at the desired outcome. Just Do It.
---
---
You may have an interest in also reading…
Latin America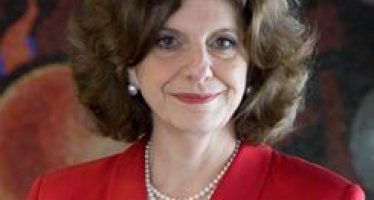 Dr. Maria de Lourdes Dieck-Assad is the rector of EGADE, one of Latin America's leading business schools. It is always
Editor's Picks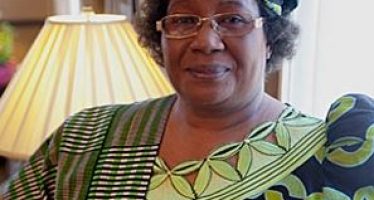 In April 2012, Joyce Banda, 62 years, became the first female president of Malawi following the death of Bingu wa
Editor's Picks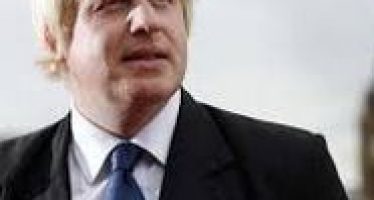 He did inhale. London mayor Boris Johnson did, being – in his own words – no stranger to cannabis. He