Clarisse Merlet: Building a Better Future, One FabBRICK at a Time
The fashion industry is known for glitz and glamour — but it's one of the biggest polluters on the planet.
According to a report from the UN Environment Programme, it's responsible for an estimated eight percent of global carbon emissions, 92 million tons of solid waste and 20 percent of global wastewater per year. Global annual construction waste, by comparison, is expected to reach 2.2 billion tons by 2025.
Architecture student Clarisse Merlet sought to address these disparate and alarming statistics in an academic project that evolved into a sustainability-focused business: FabBRICK.
"I started making bricks with waste from plastic bottles, cardboard, and finally textile," she told Design Wanted. "We can make panels that improve the ambiance of a room or a public space. (The bricks) also have good water resistance, but we recommend indoor use for now."
The bricks have impressive mechanical strength, as well as insulating, acoustic, and thermal properties — and good fire-resistance. The Paris-based company has achieved national fire-resistance certification and EU certification is due soon. FabBRICK started as a one-woman operation. Merlet entered competitions — Faire Paris 2017, Petit Poucet 2019, Start'in ESS 2019 and Prix Gabriel 2020 — and won more than €15,500 in prizes to establish and grow her business. A crowdfunding campaign in April 2019 secured a further €10,000 to industrialise the production process. Merlet placed in the Refashion Innovation Challenge, which provided instalment payments to cover half the costs of employee recruitment and workshop installations, a total of €90,000.
Within 18 months, the FabBRICK team had grown tenfold. The company is still in the artisanal stage, with a small team creating multi-hued blocks, mostly by hand. The company sources textile waste — garments deemed unworthy of the second-hand market and scraps from fashion producers — from local suppliers. The shredded and colour-coded fabric is combined with FabBRICK's proprietary, eco-friendly glue. The mixture is weighed to ensure consistent density, compressed into moulds with a mechanical jack, then left to air-dry for up to 15 days. The machines can make 200 bricks a day — and new equipment should soon boost production to 2,000 a day.
"We have already designed more than 40,000 bricks," says Merlet, "which represent 12 tons of recycled textiles." She attracted her first client on a French morning TV show: "I was lucky to have a very good client right away," she told Les Echos. "An employee of the fashion brand Jules noticed my concept. At the time, I had just the idea, the drawings, but I had not filed a patent; I did not have a machine either."
Now, FabBRICK works with 15 clients, mostly retail stores, fashion brands and architecture firms. The hands-on process requires the company to selectively sort client requests.
FabBRICK recovered 100kg of Vinci Construction's worksite uniforms and converted them into eye-catching lamps and stools. "The Vinci brand initially wanted us to recycle all their textile waste," Merlet said, but the volume was too great.
The eye-catching designs spark conversation and raise awareness of the social, economic and environmental consequences of fast fashion.
"FabBRICK can be developed worldwide," says Merlet. "Fast fashion is everywhere, so we can always be close to a source of textile waste. The next step is to automate production so that we can recycle even more. At the moment, the process is artisanal, the machines are manually operated."
The plan is to duplicate the model locally, in France, then begin global export.
---
Tags assigned to this article:
france
---
You may have an interest in also reading…
Portraits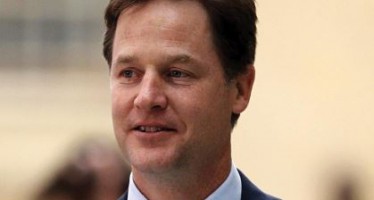 As David Cameron was celebrating his party's astonishing victory at the polls on May 8, his former coalition partner Nick
Editor's Picks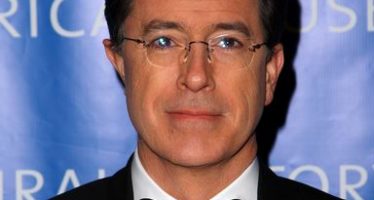 Powerful, Authoritative, Patriot, Honourable, Independent, Courageous, Originalist, Strong, Kingmaker, All-Beef, Influential, Sponsored, Star-Spangled, National Treasure, Self-Evident, Ameriwill!, Principled, Indivisible, Constitutional,
Editor's Picks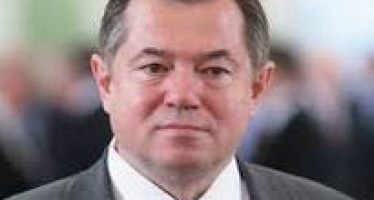 Sergey Glazyev, one of the closest advisers to Russian President Vladimir Putin, has a predilection for preaching doom and gloom,