Antonio Banderas: Poverty Steals Potential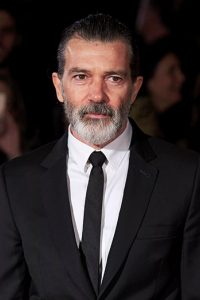 Antonio Banderas saw his own country shake off its backwater status and emerge as a progressive nation, leaving poverty and want behind.
He knows this can be done in under a generation, requiring but determination and dedication. In 1960, when the actor was born, Spain was poor, isolated, demoralised, and traumatised by its civil war. When he came of age, in the early 1980s, the country was in the midst of La Movida Madrileña, a countercultural movement that swept the nation clean of the leaden heritage left by the Franco dictatorship. While civil society blossomed, the economy surged ahead, swiftly propelling Spain into the European Union and the ranks of the world's most prosperous nations.
Banderas built his career on the country's rising tide, and on its openness and inclusiveness. Cast by director Pedro Almodóvar as a gay man in 1987's Law of Desire (La Ley Del Deseo), he helped break down lingering barriers and prejudices. The film served as both run-up and inspiration to the blockbuster Women On The Verge Of A Nervous Breakdown – a comedy/drama noir about "someone you know" – which swept the Goya Awards and gave both the director and his lead actor a global audience.
For Banderas, Hollywood beckoned and though struggling with the English language and forced to learn his lines phonetically, the Spanish actor became an instant sensation with roles that paired him to Tinseltown's greats, such as Tom Hanks, Brad Pitt, Sylvester Stallone, and Salma Hayek. More than just the Latin Lover he was initially required to play, Banderas soon diversified into musicals, voice-overs (Shrek's Puss In Boots), business, and worthy causes.
A UNDP goodwill ambassador since 2010, Antonio Banderas regularly calls on his worldwide fanbase to support victims of violence, hunger, or natural disasters. He does not for a moment doubt that the knowledge, means, and tools are already available to defeat poverty and stop violence. "Poverty," he says, "robs people of their potential and prevents them from being all they can be. This is why we need to mobilise all our efforts to end it."
Banderas has lent his instantly recognisable voice to a number of short movies and documentaries that seek to raise awareness of the 17 Sustainable Development Goals (SDGs) which are aimed at diminishing, if not ending, poverty, and a host of other debilitating societal ills, by 2030. The actor has also signed on to the global campaign against gender-based discrimination and violence.
Praised for his philanthropy and efforts to combat social iniquities, Banderas has been slightly less fortunate when it comes to politics, regretting his 2013 faux pas when he called upon the governments of Europe to emulate the policies of Venezuela – a country that was run into the ground by good intentions.
In Spain, the actor is appreciated for his efforts to help small business gain a global market for their niche products, such as specialty wines and fragrances. He has partnered with a number of premier brands to promote their products, careful only to support sustainable businesses that minimise their ecological footprint and adhere to socially sound policies.
Set to star in a biopic on the life of Ferruccio Lamborghini slated for release next year, Banderas' career is destined for new heights. Lamborghini tells the unlikely but all-too-real story of a farmer who decides to build his own tractor and ends up a purveyor of supercars. The film is one of two biopics shortly hitting the screens celebrating the lives of Italy's twin automotive geniuses. A biopic on the life of Enzo Ferrari is also being shot.
Banderas has now also teamed-up with Amazon to produce the new series entitled Life Itself. Set in both the US and Spain, the romantic drama explores and celebrates the human condition in all its breadth.
It is, as such, what Banderas wishes: that all people be given a chance to escape the clutches of poverty and explore their potential.
---
---
You may have an interest in also reading…
Technology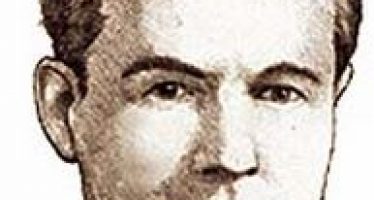 Born in 1905 in Turkey when that country was still known as the Ottoman Empire, Luther George Simjian became separated
Editor's Picks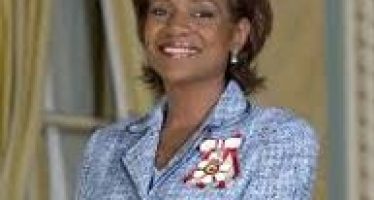 The world over, Canada enjoys a reputation as a country most welcoming to immigrants. Newcomers are not just welcomed with
Africa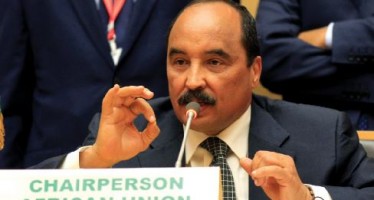 It is a long lane that has no turning. The life of Mauritanian president Mohamed Ould Abdel Aziz is marked