Stacey Ferreira: The Billion Dollar Pitch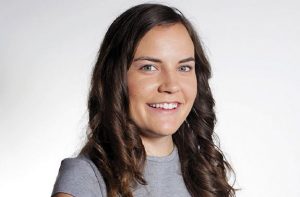 Few people make their first million before they turn twenty, and fewer still can say they have penned an international best-seller to boot. Stacey Ferreira, however, has done both. And, as if that wasn't enough, she is also the CEO and founder of one of the world's fastest-growing recruitment companies.
To say the 23-year-old entrepreneur is an enigma would be a monumental understatement. The inspirational digital media trailblazer has been hailed as possessing the technical thought processes and business acumen of the young Mark Zuckerberg. Essentially, Stacey Ferreira doesn't just know how to find an obscure gap in the market, she also knows exactly how to use it.
A future in the digital world was always on the cards for Ferreira. Born in Scottsdale, Arizona, her father Victor was VP of Sales at IBM, where her mother Patricia was an accountant. Unsurprisingly, as a student, she displayed a rare talent for understanding computer science and coding.
It was while studying at high school in Phoenix that a teenage Ferreira had her first business inspiration. Her younger brother Scott's computer crashed leaving him with no access to personal data, passwords, and files he was using for homework. What was required, she thought, was a way to create a mass personal storage area that could be made secure enough for users to keep their login details for various accounts and which they could access instantly. As a result of this epiphany, mysocialcloud.com was born.
The siblings were so confident in the product that they chose to suspend their education to pursue it. Stacey left New York University, and her brother dropped out of the University of Southern California.
It could be said that her genius as an entrepreneur had little to do with creating a secure, cloud-based bookmark vault. In fact, it was her muscling in on investment that paved the way to Internet stardom. Realising a substantial outlay of cash was required to take mysocialcloud to the next level, Stacey Ferreira set about plotting a way of levering funds from the top – Sir Richard Branson.
The college girl tweeted her idea to the British millionaire and then found a way of attending an event where she could pitch her concept in person. It was an audacious strategy, but it worked a charm. Sir Richard and a business partner threw almost a million dollars of start-up cash at Stacey and her brother, and – thanks to their clout, the cloud went on to create a media storm. In 2013, mysocialcloud was sold to digital footprint tracker reputation.com for an undisclosed sum that was, however, substantial enough to make millionaires out of Stacey and Scott.
The experience of dropping out of education to chase her business goals inspired Stacey Ferreira to write the book 2 Billion Under 20: How Millennials Are Breaking Down Age Barriers and Changing the World. Influenced by the Thiel fellowship – an alternative to college that encourages people to find their own educational path to self-sufficiency – the tome soon became a bestseller.
Ms Ferreira went on to join the Thiel fellowship in 2015, and it was here where she developed her next digital blockbuster – Forrge. The website was designed for potential employers to be able to use a flexible talent pool of temporary and part time workers. Again, it's an idea that few would have been able to envisage, let alone pull off.
Forrge hasn't even spent a year out in the open but already has enchanted an impressive line-up of venture capitalists eager to invest money. As CEO, she's also brought her brother Scott into the development team. By the end of this year, analysts estimate Forrge will be valued in excess of a billion dollars.
It's no surprise, therefore, that Stacey Ferreira is hot. An accomplished speaker and writer, she finds herself a globetrotting sage dispensing thoughts and advice to young entrepreneurs, amongst whom she's regarded as one of the best role models of a generation.
Wherever Ms Ferreira goes, the main thrust of her counsel is to encourage young people to be confident while pitching the moneyed – particularly in this age of social media. "A tweet led to me meeting Richard Branson, and then having him invest in our first company," she says. "It's interesting that today those barriers of meeting high profile people have been lowered – through social media, anyone can get access to pretty much anyone in the world. And from there it's interesting because you grow up as a young person idolising these people saying 'oh, that's someone I could never be like or ever be able to meet.' But you soon realise that you actually can, and not only that, they are people too."
---
You may have an interest in also reading…
Finance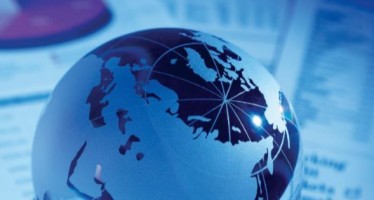 Fragmented, incoherent investment policies, and regulatory uncertainty are dampening investor confidence in an economic environment already fragile and bruised by
Finance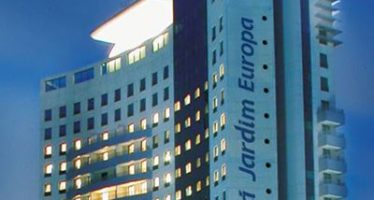 With frequent and significant changes occurring to Brazil's corporate tax and transfer pricing rules in the last year, it is
Europe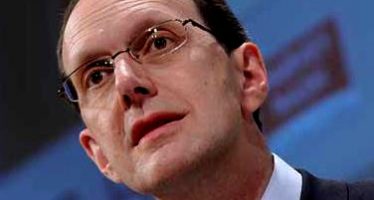 As official trade figures disappoint yet again, the Confederation of British Industry is unveiling a new package of export-boosting measures